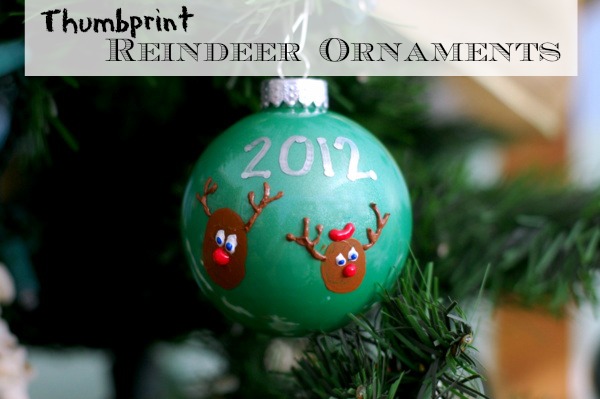 Need a simple, inexpensive gift for the grandparents and other family members this year? Try your hands at this Thumbprint Reindeer Ornament and see how easy it is to create a personalized gift your loved ones will treasure for years to come.
Not only does it get the kids involved in the holiday spirit, it's super easy to make! And you don't have to stop at reindeer. Why not grab some white paint and make some snowmen! Or a whole snowman family.
We had the kids from my children's preschool use their thumbprints on the ornaments we made. We then took them home to dry, personalized them and created the reindeer, and then gifted the ornaments back to each child to have a keepsake for their tree.
Make a Thumbprint Reindeer Ornament
What you'll need:
12 glass ornaments
2 bottles of multi-surface craft paint (I used green and red)
1 bottle of brown craft paint
1 small brush
red, white and brown/blue/green (for eyes) puffy paint
optional – a mini red pom pom for the nose instead of puffy paint
gold or silver pen for personalizing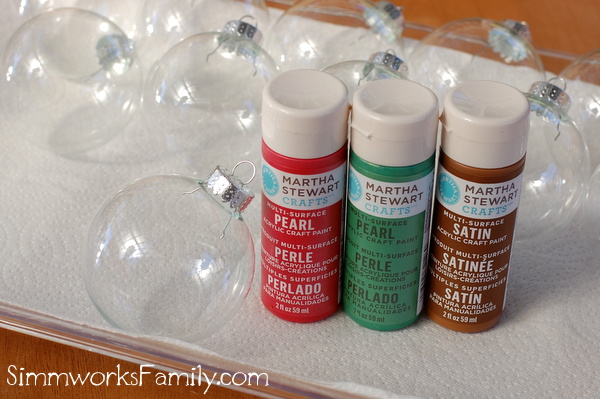 For complete directions on how to make these adorable Thumbprint Reindeer Ornaments, please visit my post over at FormulaMom.com.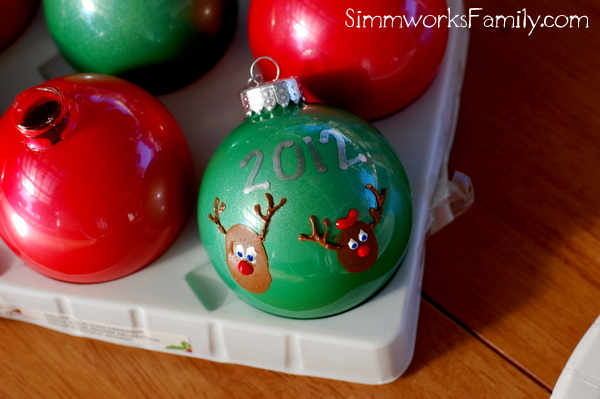 What personalized gifts do you love to give?