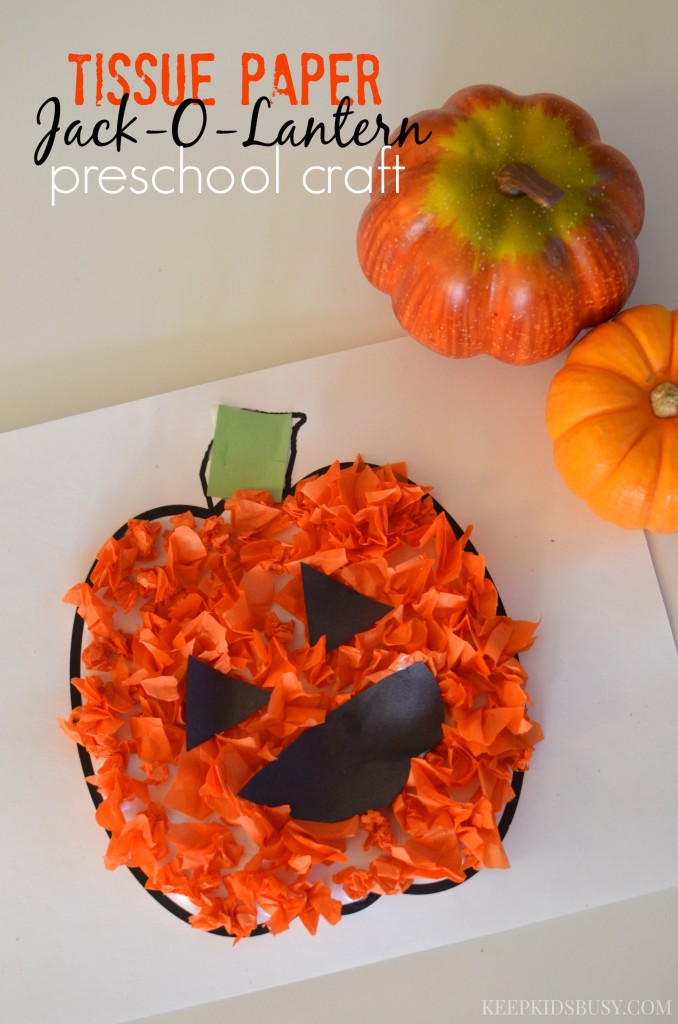 With Halloween right around the corner, these tissue paper jack-o-lanterns are a fun and easy project to do with any preschooler. It combines quite a few different skills including cutting, staying in the lines, and gluing the paper down.
This craft is very similar to the paper plate pumpkin we made. We've been working on fine motor skills and the steps taken to make this craft definitely helped her practice those skills. Plus, the kids love crafting with glue!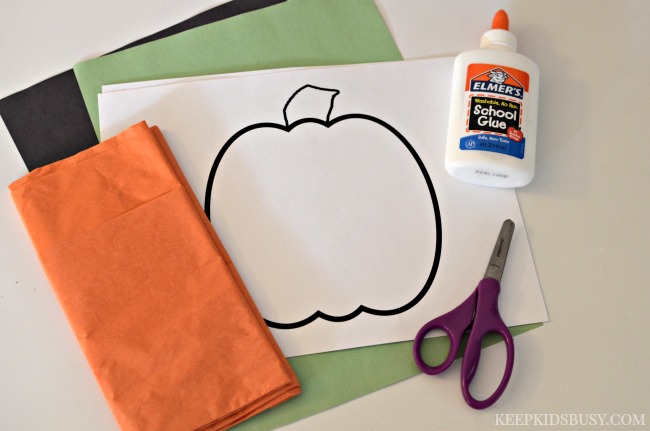 TISSUE PAPER JACK-O-LANTERN
What you'll need: 
Pumpkin template
orange tissue paper
1 sheet black paper
1 sheet green paper (or a scrap)
scissors
glue

WHAT YOU DO:
1. Cut one piece of tissue paper into 1″ squares. Set aside.
2. Grab the glue and squeeze little dots a few at a time in clusters.
3. Ball up tissue paper and place on a glue dot. Repeat steps 2 and 3 until whole pumpkin is covered with orange tissue paper.
4. Cut out eyes and a mouth for the jack-o-lantern out of black paper and glue to top of pumpkin to create your jack-o-lantern.
5. Cut out a stem for the jack-o-lantern out of the green paper and glue on.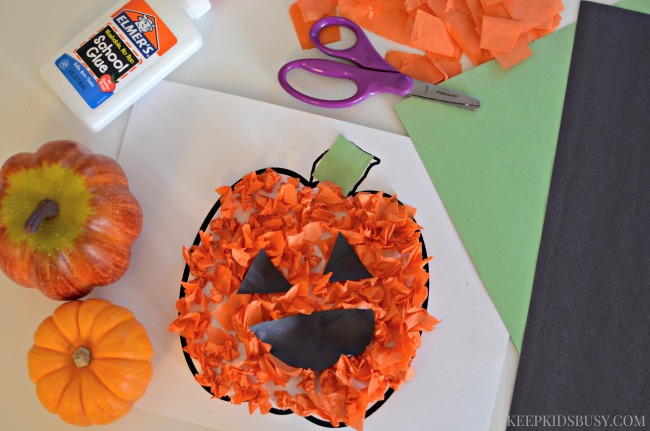 My daughter had a blast with this craft and loved practicing her cutting skills, gluing the paper in the lines, and learning what the difference between a pumpkin and a jack-o-lantern are.
She's already asking what her next craft will be. I guess I better start brainstorming!
HOW DO YOU WORK ON FINE MOTOR SKILLS?