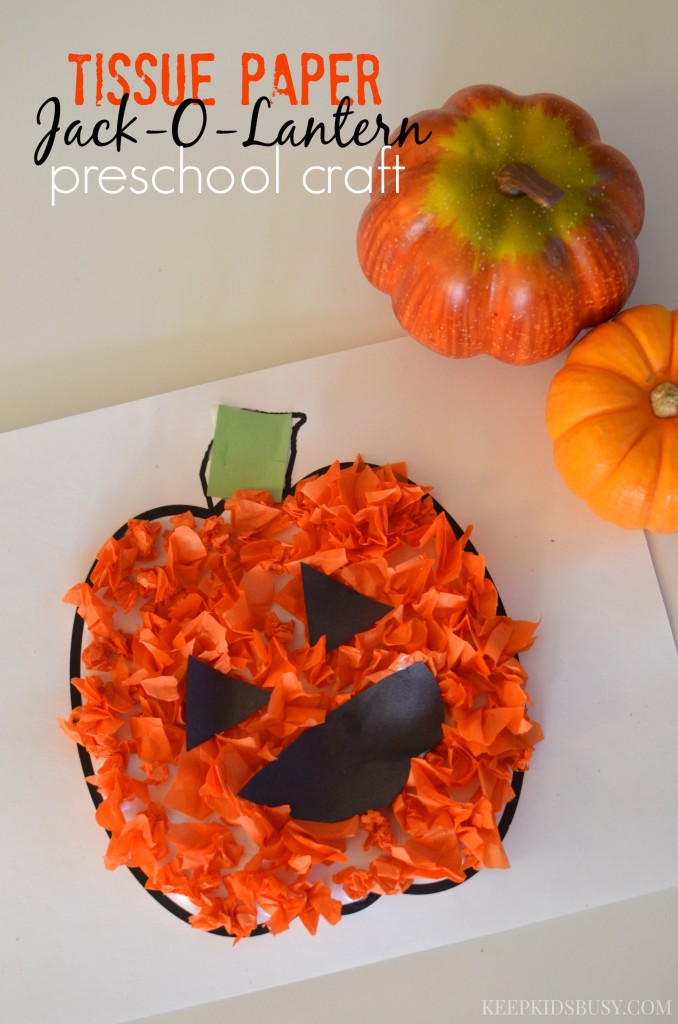 Ever since my son started Kindergarten and is there 5 days a week and my daughter started to go to preschool full time three days a week, I've found that I'm at a loss for what to do on the Tuesday I have my daughter at home with me.
Now normally we have a scheduled activity or playdate planned away from the house but I've noticed more times than not we come to find ourselves with nothing to do on Tuesdays. So I've decided to start doing fun crafts and activities to help keep her busy.
With Halloween right around the corner I decided to have her make a fun tissue paper jack-o-lantern to help decorate the house that was similar to the paper plate pumpkin we made last year. We've been working on fine motor skills and the steps taken to make this craft definitely helped her practice those skills. Plus, she loves crafting with glue!
Find the full tutorial on Keep Kids Busy!