This post on the Ultimate Girls Night Out is sponsored by SheSpeaks and P&G.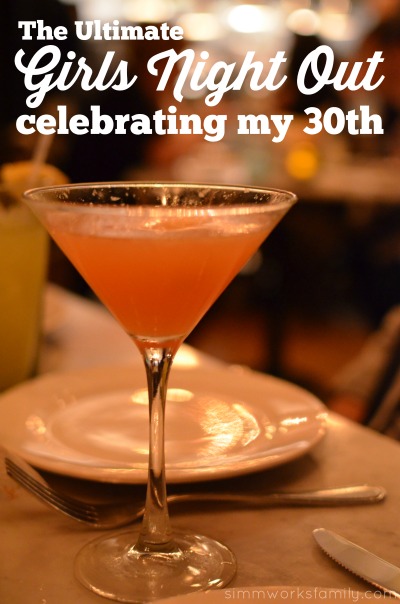 Last month I celebrated my 30th birthday with the ultimate girls night out. I've been talking about how I was going to celebrate my 30th for the past year and finally I decided on an awesome night out with my friends at a great restaurant.
I made sure that everyone had rides to and from the restaurant and that the whole meal was taken care of so all my friends had to do was show up. My husband chauffeured most of us (his idea!) and surprised me by gifting each of my friends a cute favor that was left at the restaurant before we got there.
A girls night out is comprised of a lot of things but it always starts with getting ready…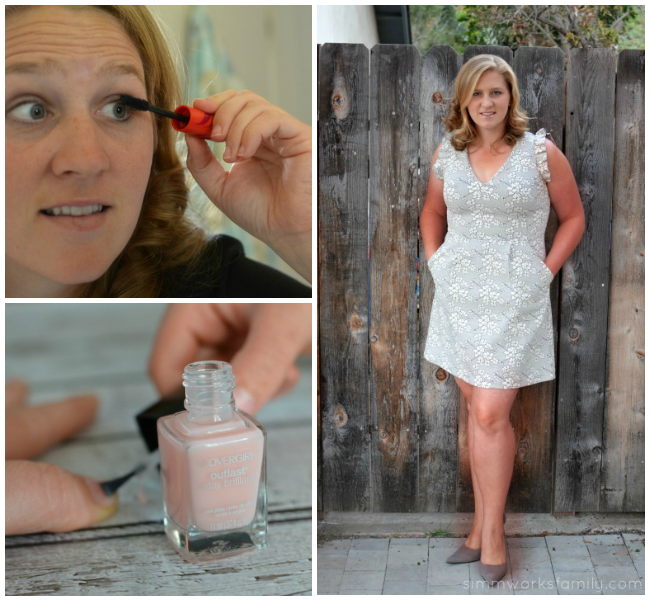 Getting Ready for Girls Night Out
Now most days I'm in yoga pants and a t-shirt with no make up and my hair in a pony tail. But Girls Night Out and date nights are completely different. I take my time, make sure I have the perfect outfit (like this dress I got from Anthropologie for my birthday), and even do my hair.
My birthday was no different. Except I let Blow Pop Dry Bar do my hair. Mimosas and trashy tv ala Real Housewives of Beverly Hills made my appointment even more enjoyable.
After I got my hair done it was time to put on the CoverGirl FlamedOut Mascara, paint my nails with the CoverGirl Outlast Stay Brilliant Nail Gloss and apply my Secret Clinical Strength Light & Fresh Scent. I think I clean up pretty nicely.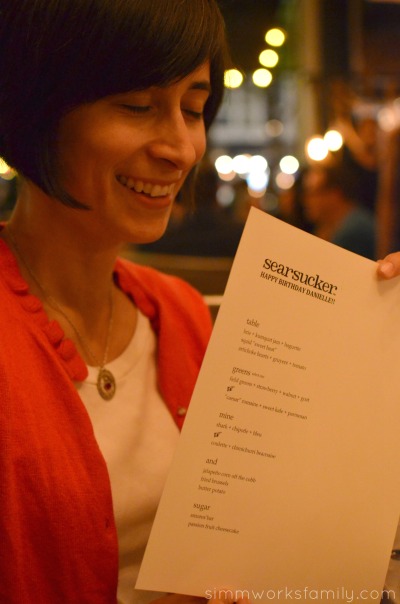 Treating Ourselves
It was hard to find the perfect place to celebrate my birthday. I was torn between a few of my favorite restaurants but we ultimately ended up at Searsucker downtown. Not only were they kind enough to print off my own personalized menu, their service and food was absolutely amazing that night.
As I mentioned before, my husband surprised me by having a treat for each of my guests at the table. There was my favorite See's scotchmallow and a cute sterling silver necklace wrapped in a personalized wine glass etched with the date.
The way he wrapped each gift definitely showed a little crafty blogger side to him. I was totally impressed.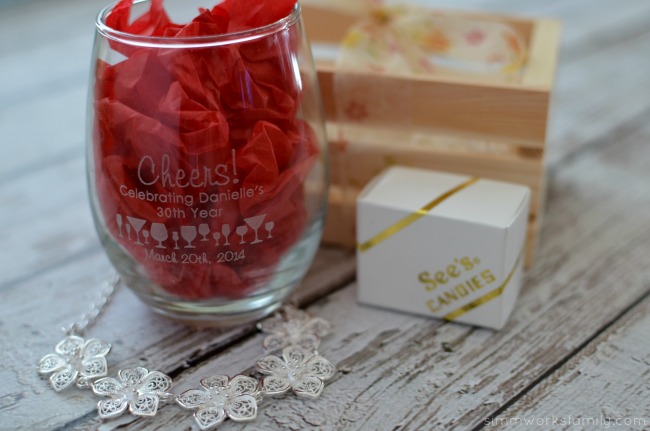 Enjoying Ourselves
I wanted my birthday to not only be an enjoyable evening for myself but for my friends as well. Planning the time for a girls night out means making sure that the kids are asleep before you take off. Makes it easier on mom and dad.
Having a ride scheduled made it possible for all of my friends to enjoy an adult beverage without worrying about driving on their own. Designated driver chauffeurs really are pretty awesome… especially when they're your husband!
My friends and I were able to have an amazing night chatting and enjoying each other's company. And I felt amazing! I definitely think that this ultimate girls night out was the perfect way to bring in my 3os.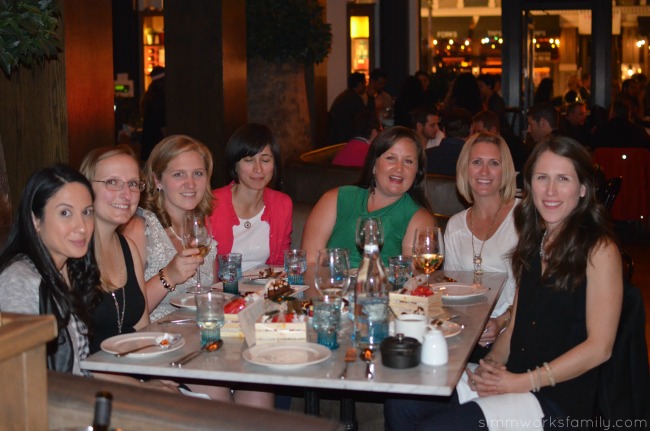 How do you celebrate Girls Night Out?