Looking to do something special with your significant other but just don't know what?
Well you're in luck! Living in America's Finest City has it's perks. Great food, entertainment, and weather! The perfect combo for an awesome Valentine's Day. Below are a few great Valentine's Day Ideas in San Diego.
Valentine's Day Ideas in San Diego
1. National Comedy Theatre's House Of Cards Show
National Comedy Theatre (NCT) will bring couples together one laugh at a time with a special "House of Cards" show in honor of Valentine's Day for those who want to celebrate with their significant others in a creative and entertaining way. And at $10 a ticket it's very affordable for those couples on a budget. Before the show start your evening with a beer and burrito from El Indio or some delicious fish and chips and a pint of hard cider from Shakespeare's Pub.
The "House of Cards" production is set up in two parts. During the first part, the cast will interview a random, married couple from the audience. The cast will then play significant scenes from their life together, anything from their first meeting, first date, meeting the parents and even their wedding day.
The second half is set aside for "Comedy Court."Here couples will have opportunity to "sue" their spouses for pet peeves they may be struggling with. In past shows, an individual sued his girlfriend because she couldn't make a sandwich correctly, and a girl sued her fiancé because he wanted to build all of their furniture instead of actually buying it.
Tickets are now available for the annual "House of Cards" performances slated for Thursday, Feb. 7 at 7:00 p.m. and Thursday, Feb. 14 at 7:30 p.m at their venue located at 3717 India Street in the Mission Hills neighborhood of San Diego.
For more information or to purchase tickets online, please visit www.nationalcomedy.com contact the NCT Box Office at 619-295-4999.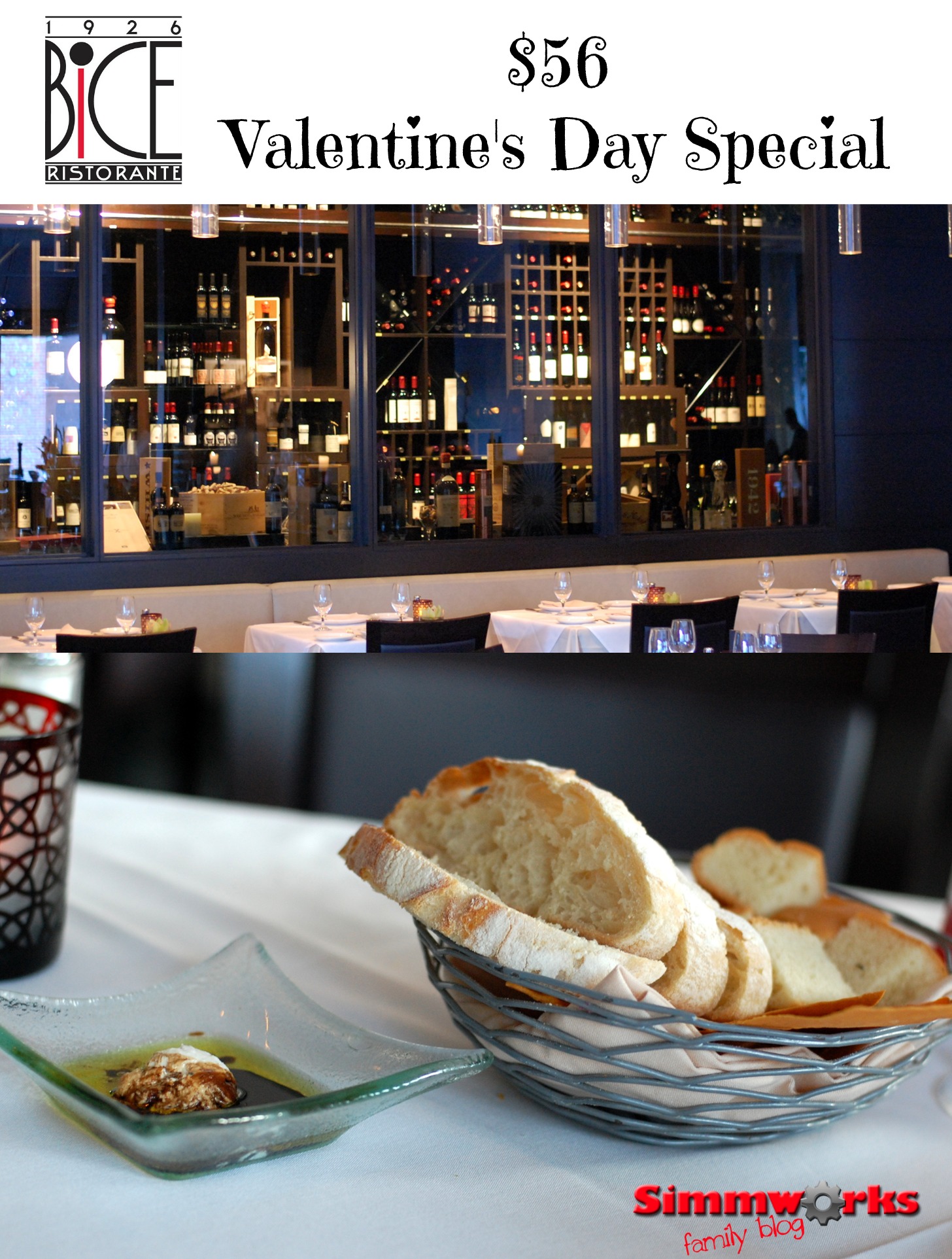 2. Bice Ristorante Valentine's Day Special –
One of my favorite downtown restaurants, Bice Ristorante, is hosting a special Valentine's Day Prix Fixe menu. Starting at $56, you can enjoy a fantastic 3-course meal. There are three seatings for this special offer, 5pm, 7pm and 9pm. Those who dine at the 5pm and 9pm sittings will receive a complimentary glass of moscato with their dessert.
This Prix Fixe menu isn't just for Valentine's Day itself but will run from February 14th-17th. My husband and I are planning on heading out after Valentine's Day for a special meal without the hype of the holiday.
To view the Valentine's Day menu options (warning: you may start to salivate!) head over to Bice's website. Call to make reservations today at 619-239-2423.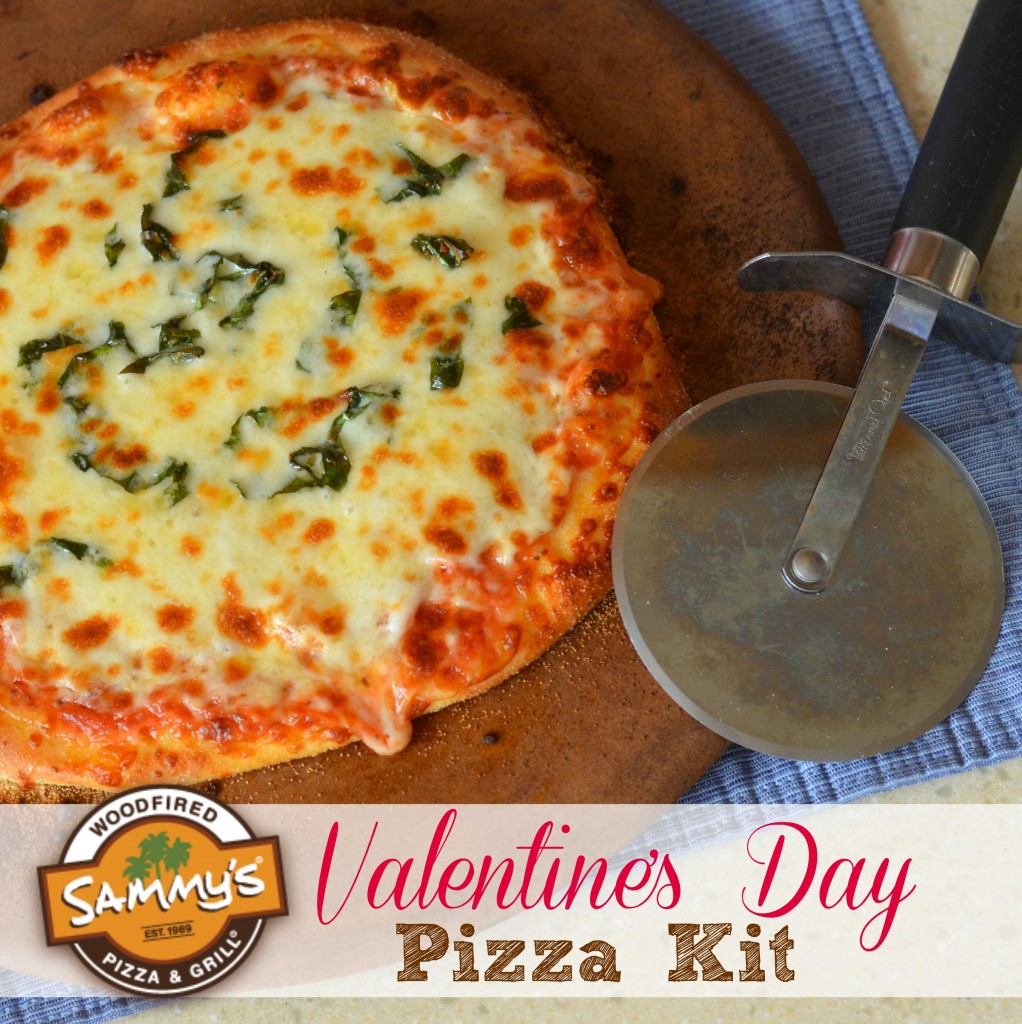 3. Sammy's Woodfired Pizza & Grill Valentine's Day Pizza Kits
Looking to stay home for Valentine's Day and miss the crowds? Sammy's has you covered! With their Valentine's Day pizza kits being sold for only $6.50 each, you can make delicious pizzas at home and enjoy them with a nice glass of wine and maybe a few See's chocolates.
Sammy's will be selling the kits from February 4th through the 14th. These kits provide an easy, fun, and enjoyable way to celebrate the Valentine's season. Plus partial proceeds from all pizza kit sales to benefit the American Heart Association!
Sammy's is also having an Instagram contest right now for the best looking heart shaped pizza. You can find more information on the kits and the contest on this post here.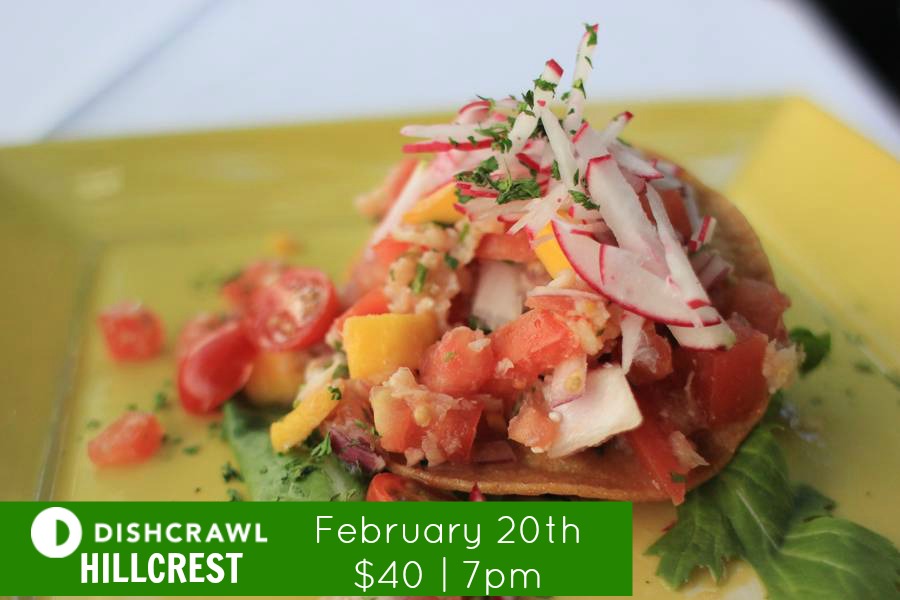 4. Dishcrawl Hillcrest
Looking to avoid the February 14th rush and want to celebrate after the holiday? Then Dishcrawl is the perfect way to do it!
One of San Diego's oldest communities, Hillcrest, is known for it's amazing melting pot of restaurants. An urban neighborhood located just north of downtown San Diego, Hillcrest has hundred's of restaurants offering a diverse range of palate-pleasing menu's.
On Wednesday, February 20th, join Dishcrawl as they take you to 4 Hillcrest eateries to taste the local food specialties from this vibrant neighborhood. Don't wait, get your ticket now! At $45 for 4 restaurants you're in for a treat!
It's a guessing game! Dishcrawl is keeping the names of the restaurants they'll will be visiting a secret for now, but here and there they'll give you some hints. Follow on Twitter @DishcrawlSD, and Facebook to be the first to know!
5. Glen Ivy Spa
And if you're looking to spend some time alone in a serene, relaxed environment, consider taking advantage of Glen Ivy Spa's gift card deal right now. For only $85 you get a $100 gift card. Perfect for admission for two to this amazing get-away close to home.
Not only will this make a great idea for Valentine's Day, it's also a great gift to give as well. From the mud bath, to the Grotto, to the various treatments you can get, Glen Ivy Spa will definitely leave you and your significant other relaxed and connected.
Need to drop a hint to you Valentine? Let Glen Ivy Spa take care of that for you! Head here and send a little message out to nudge them in the right direction. That this sale ends on February 14th, 2013 so act now!
Do you have any great Valentine's Day ideas in San Diego?