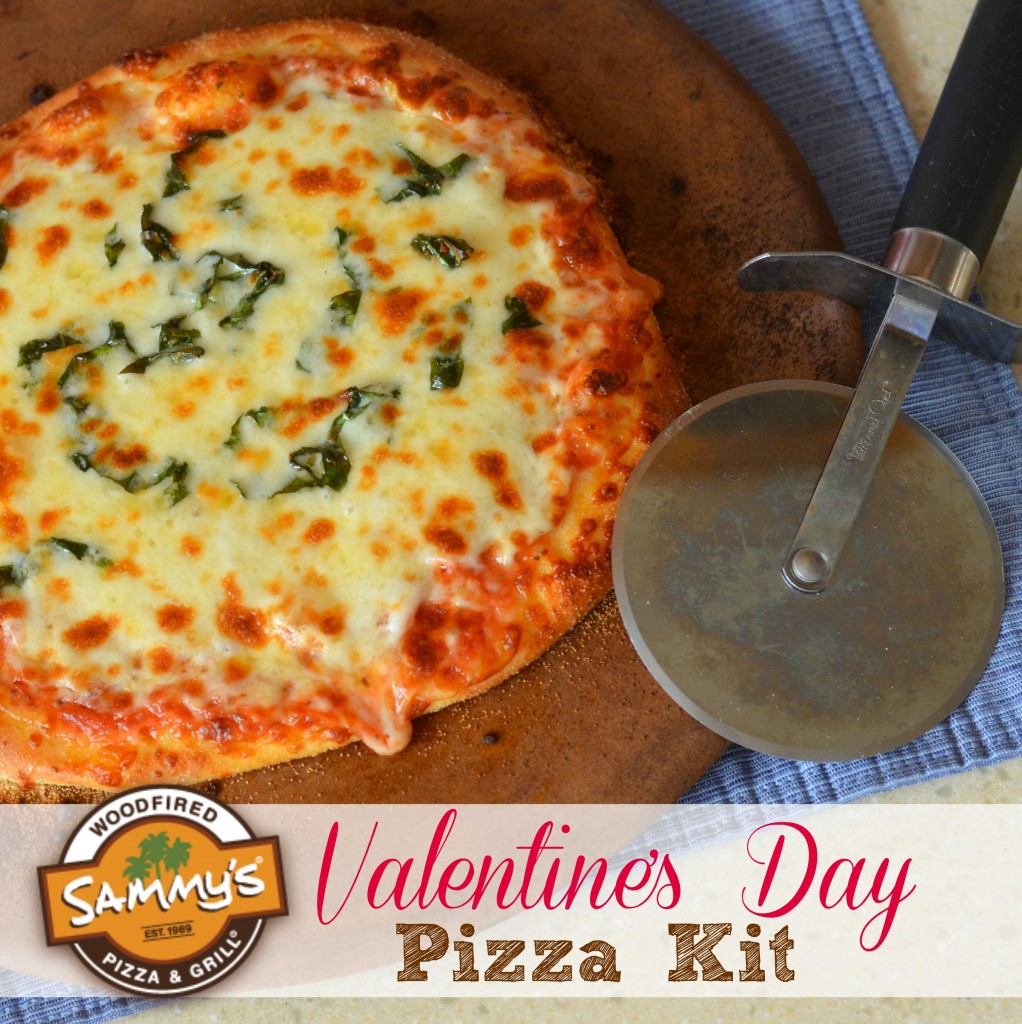 Looking for the perfect way to spend Valentine's Day but don't want to deal with the crowds? Sammy's Woodfired Pizza & Grill will be selling their popular take home Valentine's Day Pizza Kits beginning February 4th through the 14th.
These kits provide an easy, fun, and enjoyable way to celebrate the Valentine's season. Plus partial proceeds from all pizza kit sales to benefit the American Heart Association!
Valentine's Day Pizza Kits
The kits start at $6.50 each and include:
Crust Options: Traditional, Whole Wheat, Gluten Free
Add-ons: Pepperoni ($1 extra)
Includes: Pizza dough, Mozzarella Cheese, Sauce, Basil, Recipe/Instructions, a $5 Off $20 Sammy's coupon
Each kit comes with instructions on how to make the perfect pizza. Already have the dough and toppings on your own? Follow these simple instructions to make the perfect Valentine's Day pizza:
Preheat oven to 550 degrees
Roll dough ball into a 12 inch diameter heart
Spread sauce on pizza, leaving 1/2 inch from the edge
Top with mozzarella cheese, reserve 2 tablespoons for step 6
Top with basil, spread evenly
6. Sprinkle evenly with remaining 2 tablespoons of mozzarella cheese
Cook in center of oven on a cookie sheet or pizza stone for 10-12 minutes until brown & bubbly
* Note: if using a pizza stone, place it in the oven while it's preheating to heat the stone. Also, reduce cooking time accordingly (our pizzas cooked in 7-8 minutes).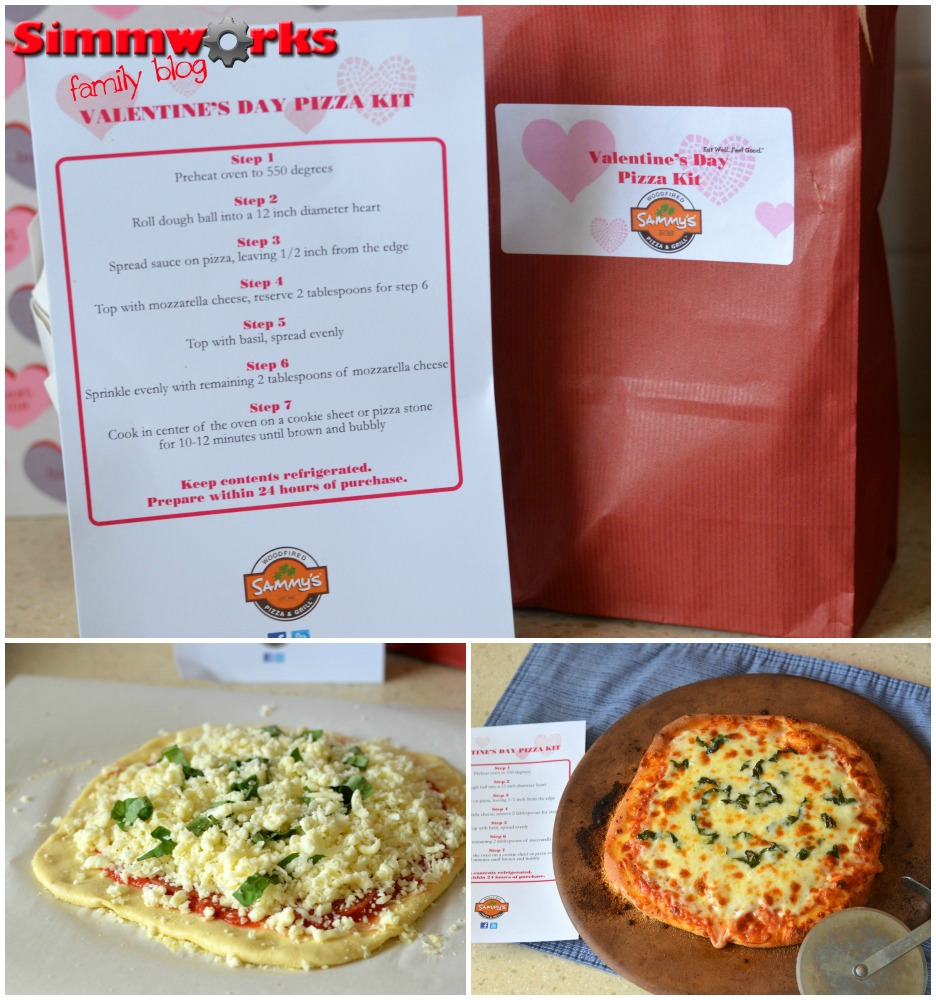 Sammy's will also be hosting a photo contest on Instagram. Customers are invited to upload their best heart-shaped pizza photo with the hashtag #iheartsammys and be entered to win dinner for two at any Sammy's location!
Too bad we didn't read the fine print before making our pizzas and failed to perfect our heart shape… guess we'll be back to purchase more kits!
To order your pizza kit, contact the Sammy's location nearest you, www.sammyspizza.com/locations.
Disclaimer: I received Valentine's Day pizza kits as a thank you for attending a recent dinner at Sammy's Woodfired Pizza & Grill. All opinions are my own.