Have you tried cold brew? You need this homemade vanilla cream cold brew coffee recipe in your life. Plus, learn how to make large batch cold brew coffee!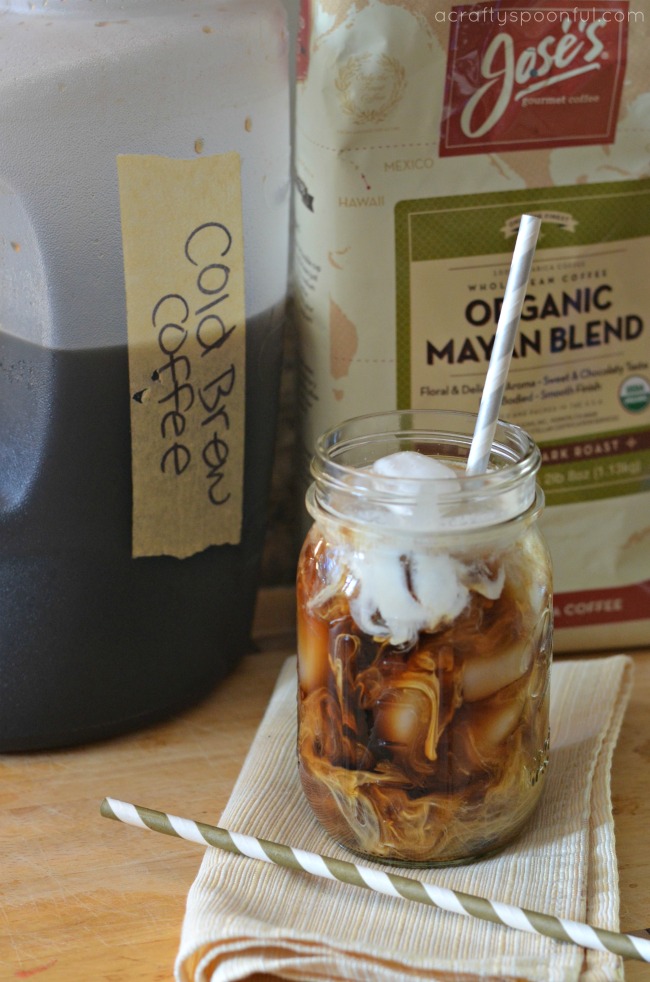 I know I've said it before but I love coffee. When I wake up, it's one of the first things on my mind. So when our school's Fall Festival planning was starting to get underway, and one of the chairs mentioned there wouldn't be a Cougar Cafe booth, I knew I had to step up and take it on. How could there be a festival without coffee? And where would I get my caffeine fix as I worked that weekend?
Last year, the Cougar Cafe (yes… that's the name, but before you giggle, our school mascot is a cougar) sold a sweet iced coffee mix that was already made. It was good but not amazing, kwim? So I decided to expand our selection but keep things simple. 4 basic items – hot coffee, cold brew, hot tea, and iced tea. Then the customer could doctor it up however they'd like!
I grabbed some assorted syrup flavors, cream, sugar, etc and then made a large batch of cold brew and iced tea to keep on hand. With the heat we have in October, it was absolutely perfect! And I'm already planning what we'll be doing at the Cougar Cafe next year.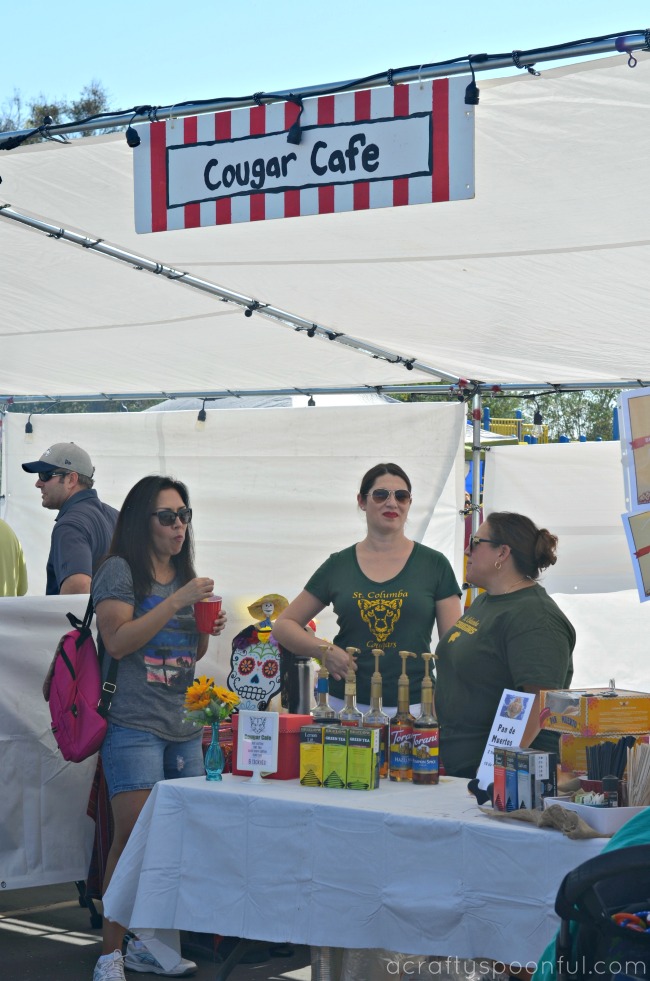 Making large batch cold brew isn't as hard as it sounds. But it does take some tools. And some patience. Because one batch of cold brew takes 24 hours to brew. Yup… it takes time for perfection.
So to prep for the event, I got started ahead of time. I planned to make 2 large batches of cold brew in 48 hours. Here's how!

Large Batch Cold Brew Coffee
Makes 24 8oz servings of cold brew coffee
What you'll need:
What you do:
1. Measure out 1 pound of ground coffee and add to one of the large food storage containers.
2. Pour water over grounds and place lid on. Let brew for 24 hours.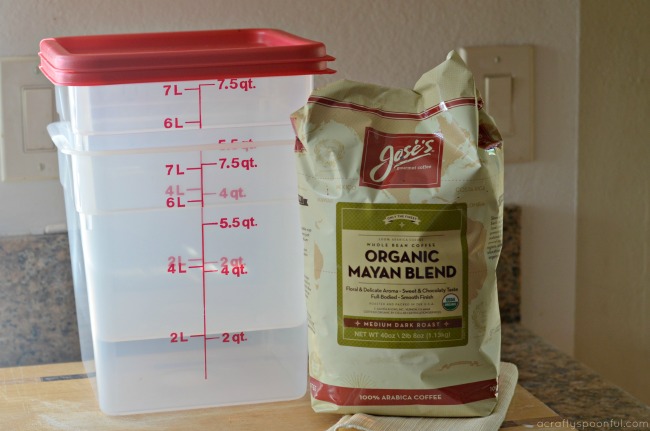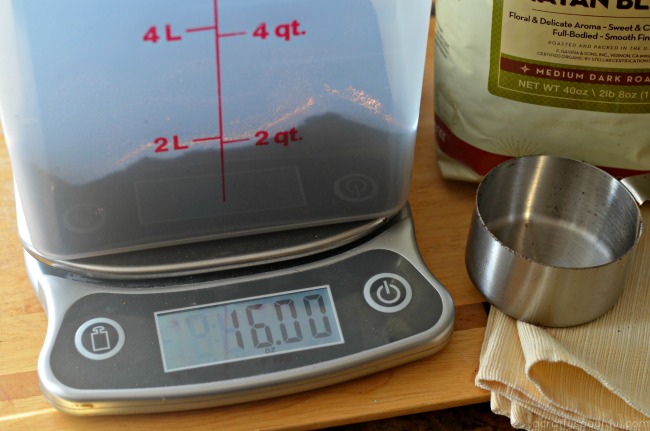 3. Layer cheesecloth over mesh strainer and position over food grade bucket.
4. Pour brewed coffee into mesh strainer slowly to allow it to filter out the grounds. Discard grounds into the compost bin or trash. Repeat once more.
5. Put cold brew in an air tight container and store in the fridge for easy access.
6. Repeat if you're hosting a coffee bar and need cold brew to last over a hot weekend.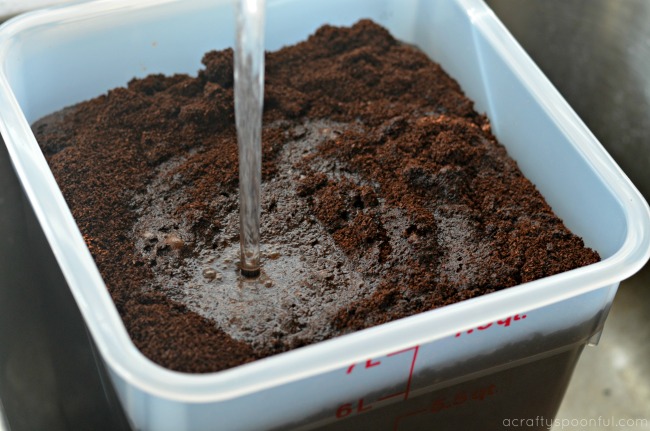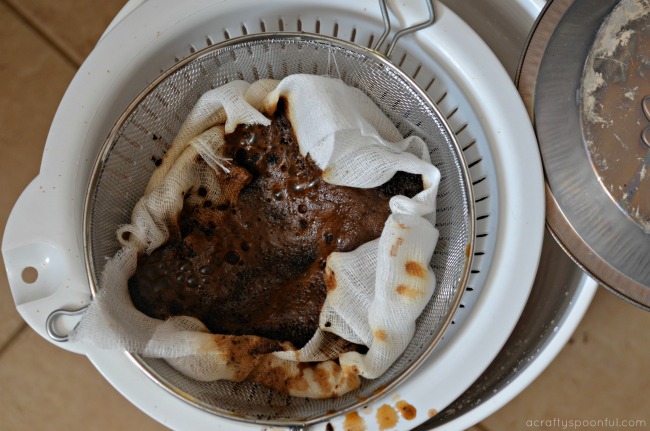 Now that you have your delicious cold brew, and know how easy it is to make, it's time to get to the daily grind and find out how to customize your cold brew to mimic that of your favorite coffee shop.
To make my favorite vanilla cream cold brew coffee recipe, I start by making a vanilla simple syrup. Then I follow the simple steps below to creating a delicious and refreshing cold brew drink to enjoy all day long! Especially when it's October and the weather is over 100 degrees for 3 days in a row like it was this week!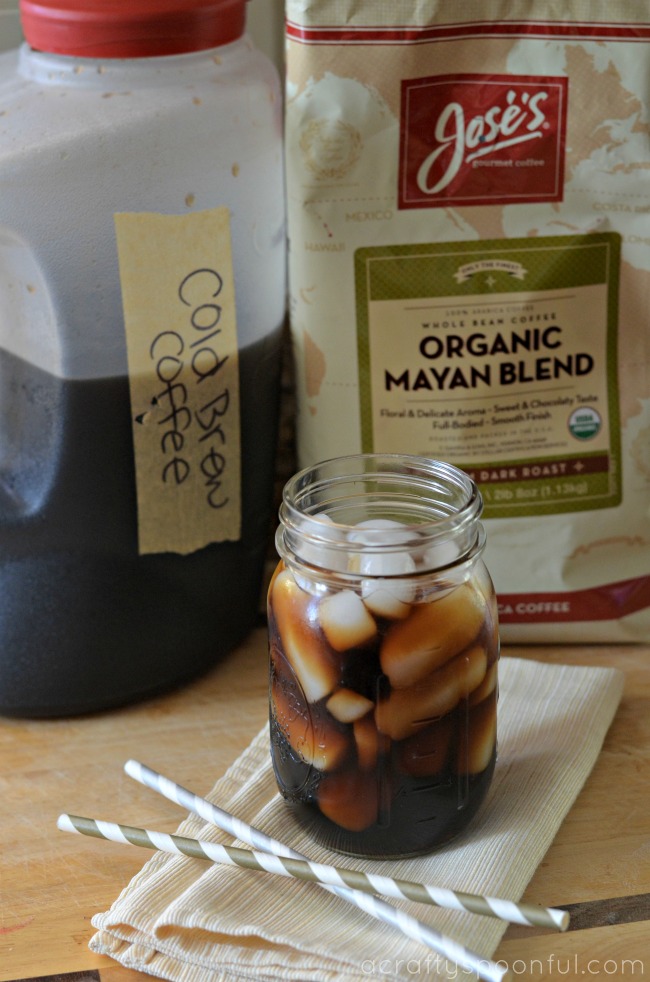 Vanilla Cream Cold Brew Coffee Recipe
Vanilla Cream Cold Brew Coffee Recipe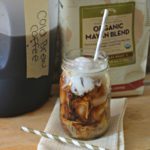 8 oz cold brew coffee
3 pumps vanilla simple syrup
2 tablespoons heavy cream
Grab a mason jar or glass and pour the cold brew coffee over ice

Pump 3 pumps of vanilla simple syrup (or sugar free vanilla) into the cup over the coffee

Add 2 tablespoons of heavy cream or half and half and swirl around

Place a straw in the glass and enjoy!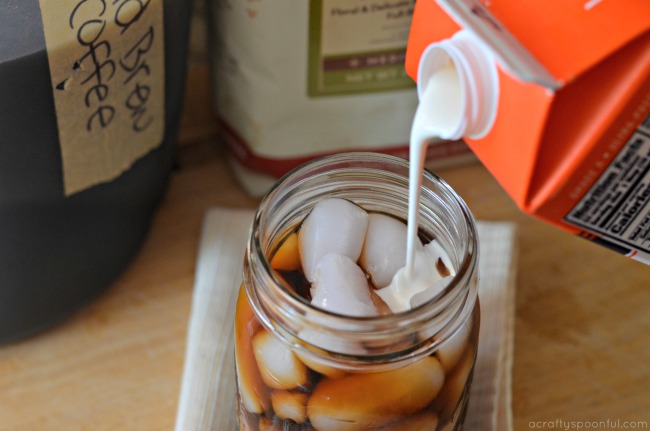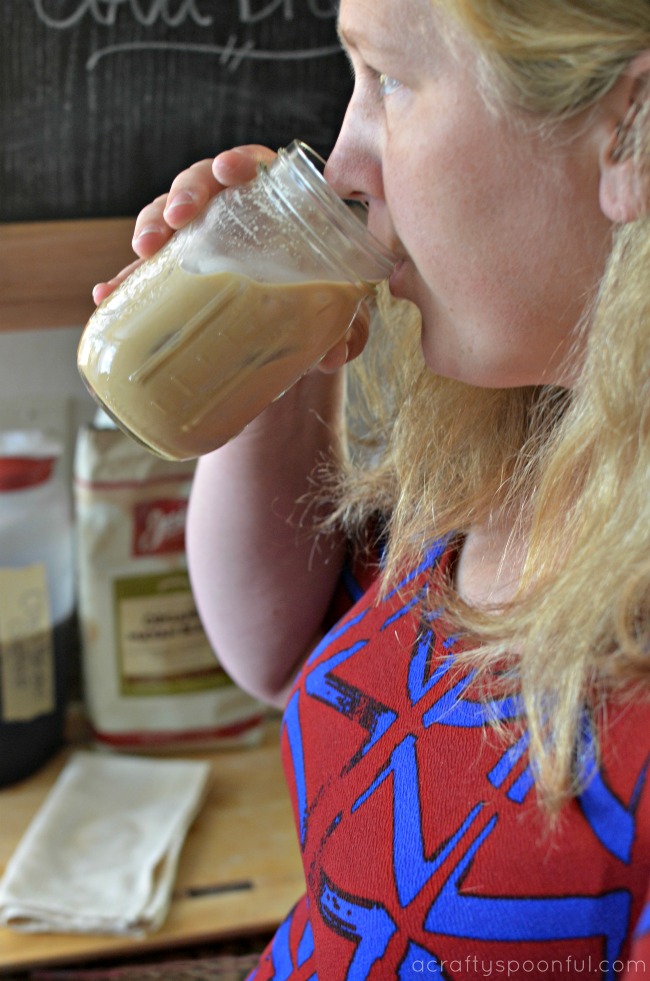 How do you take your cold brew?
Love what you read? Check out these great coffee posts!
Pin this article for later!
Click the Pin button on the image below to save for later.