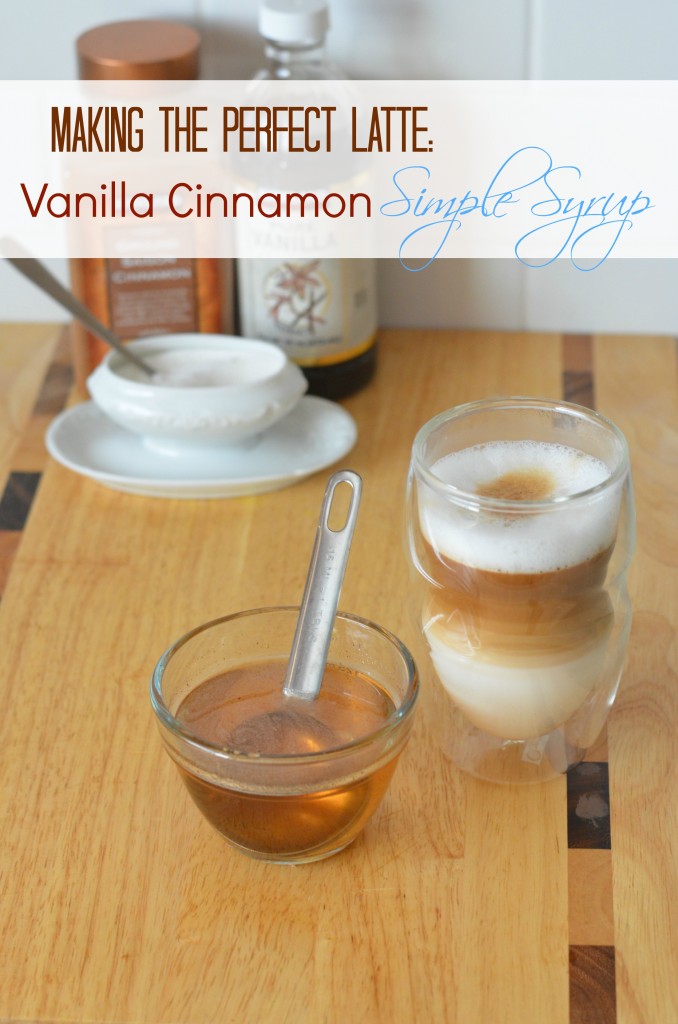 How to Make the Perfect Latte at Home
I don't know if I've said it enough but I absolutely adore coffee. I love it so much that I have a cup of it every day. But sometimes… just sometimes… I have a delicious latte instead. And I'm going to teach you how to make the perfect latte at home just like I do.
Now the delicious beverage you see above is, in fact, made from my Tassimo home brewing system. BUT you CAN make this same delicious latte at home without a single-cup brewing system if you don't have one.
And this latte above has one thing my Tassimo doesn't – a delicious vanilla cinnamon simple syrup that you can use in lattes, coffee, and anything else that needs to be sweetened.
1. Start with the Beans
Whether you're using a single cup brewing system like the Tassimo or Keurig, or you're using your own espresso beans, flavor and freshness is everything!
I absolutely love Gevalia's espresso so that's what I purchase. I have both the t-discs and the espresso beans. And I grind my beans at home with an inexpensive coffee grinder. If you're not using an espresso machine or a single cup brewing system I highly suggest investing a few bucks in a stovetop espresso maker. I was lucky and snagged mine at a garage sale for $2!
Following the directions for your stovetop espresso maker start to make your espresso on the stove. While that's going move on to step two!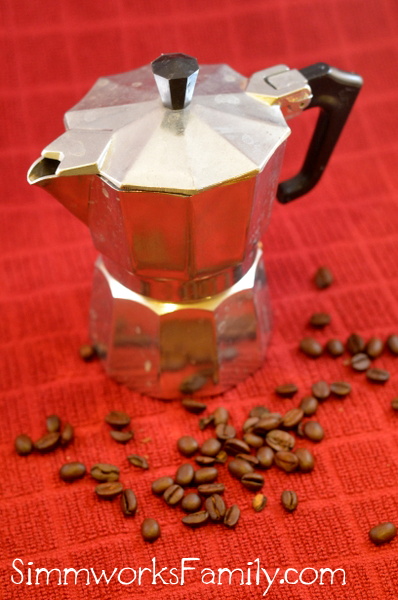 2. Grab Some Milk
Grab whatever you love… non-fat, heavy cream. It doesn't matter. Just as long as it's something you enjoy. Now grab a pan and a whisk. No… I'm serious. All you need for warm frothy milk is a sauce pan and a whisk.
If you have a few extra bucks splurge on an Ikea frother or put in a little more money and get fancy handheld frother. But don't spend a lot on a little machine that heats up milk. Unless it's making the whole latte for you.
Now put the milk on the stove in a saucepan and heat it up on medium low. As it heats up take the whisk between your two palms and start to rub your palms back and fourth creating friction with the whisk (think 'starting a campfire') as you continue to do this and the milk heats up foam should form on the top. Once the milk is heated up a bit turn off the heat. Be careful not to scald the milk.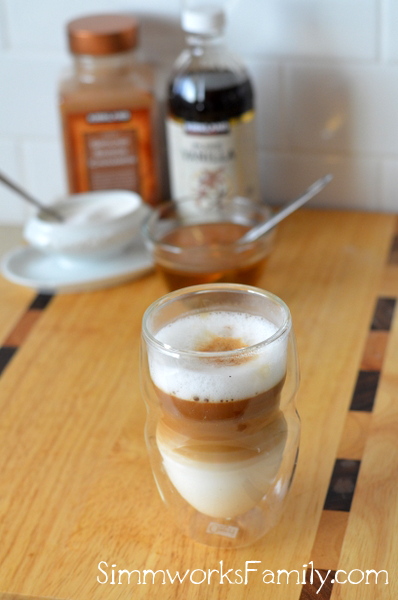 3. Creating the Perfect Latte
Now it's time to build your latte! Grab your favorite mug and the frothed milk. Pour the milk into the cup (about 6 ounces is what I use). You can use a spoon to pour just the heated milk and save the foam for the top. Or just pour it all in at once.
Then grab your espresso and pour it over your milk. If you like your latte a bit sweet, follow the next step to create a delicious simple syrup that you can make on your own. And you can add any flavors you love to make it perfect.
It might take a few lattes before you have found the perfect balance of ingredients but once you do you will be saving time and money by making your lattes at home.
4. Add Some Flavor
Is espresso and milk just not cutting it for you? Do you want the full experience of a sweetened latte? Then follow these easy steps to making your own flavored simple syrups to use at home!
Vanilla Cinnamon Simple Syrup
Ingredients
1/2 cup sugar
1/2 cup water
1 teaspoon vanilla
1/4 teaspoon cinnamon (or any other spice you wish to use)
Instructions
Mix all of the ingredients together in a sauce pan. Place pan on stove and set to medium heat.
Continue to mix and stir until all of the sugar is dissolved an a liquid is formed.
Transfer syrup into a heat proof container to cool and enjoy!
3.2.1199
I absolutely LOVE vanilla lattes. And cinnamon always makes me happy. So I simply put together the two flavors into a simple syrup and use it daily as my sweetener in my latte! Store in an airtight container and use when needed. It's best to make this simple syrup ahead or before you start preparing your latte. 1 tablespoon is enough for me!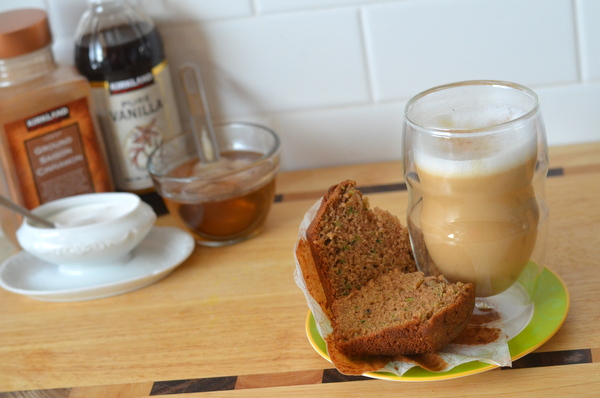 What is in your cup?
Disclaimer: This post contains affiliate links.