I was given a free one month subscription to Weight Watchers to try their new Simple Start plan and write about my experience.Though I was compensated for my time and commitment, all views, positive and negative, are my own.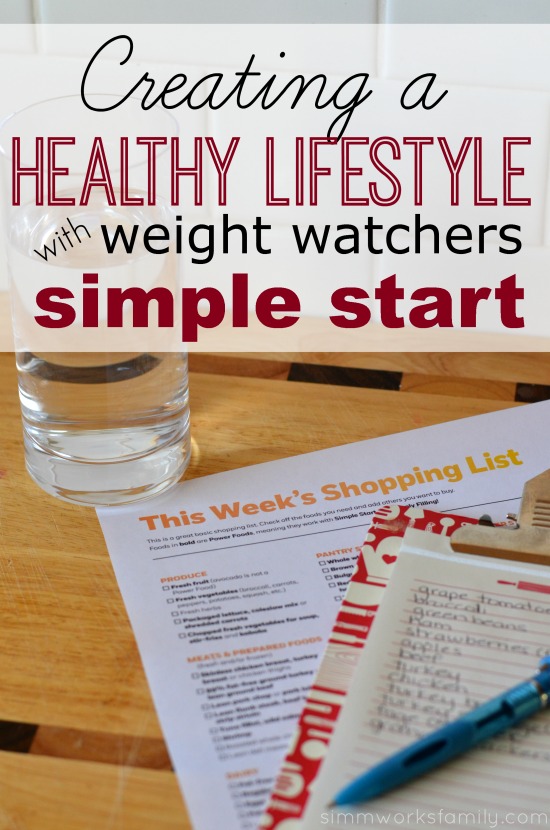 It all starts with a plan. And attainable goals. What might seem like small little changes will eventually start to turn into a large lifestyle change. That's what Weight Watchers Simple Start has provided for me.
Now I've been on Weight Watchers before. Before having my son, and then again after the birth of my son and my daughter. However keeping track of points, logging in, and staying on track proved to get away from me when I started showing signs of success, usually around the 25 pound loss mark.
So with a new year comes a new goal… to not hop off the wagon! To stay OP (on plan) and to try new things. That's why I love that Weight Watchers has this new Simple Start app that can help me follow the simply filling plan easier for two weeks to reset my eating habits and get me on the right track. Without counting points.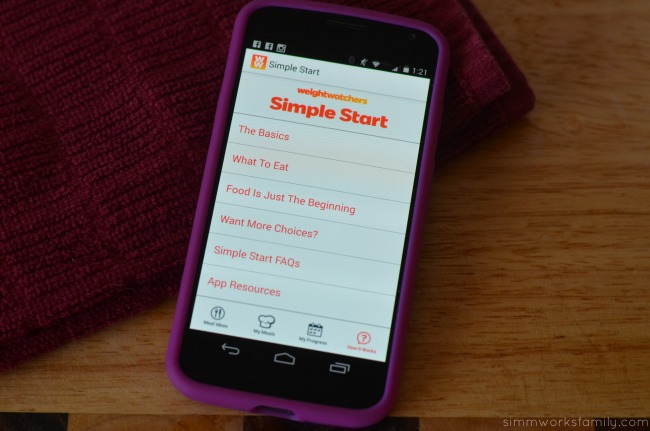 Weight Watchers Simple Start App
The hardest  part about Simple Start was waiting for the app to download. Everything else? Easy peasy! Weight Watchers keeps it simple and gives me everything I need to succeed on the Simply Filling plan with the Simple Start app.
Once I had the app downloaded I went straight to the "What to Eat" section and used it while I perused the aisles in the grocery store. I was able to quickly grab everything I needed for two weeks on the simply filling plan.
 Now that the groceries are purchased, the cupboards and fridge stocked up, and I'm full of recipes for the next week, I feel successful on this new journey to a healthier me.
I have 3 goals for these next two weeks:
Eat more veggies
Drink at least 48oz of water a day
Get moving!
By taking small steps forward, checking in with the Simple Start app, and holding myself accountable for my choices, these next two weeks will be a step in the right direction to a healthy lifestyle for me and my family.
How are you creating a healthier lifestyle in 2014?