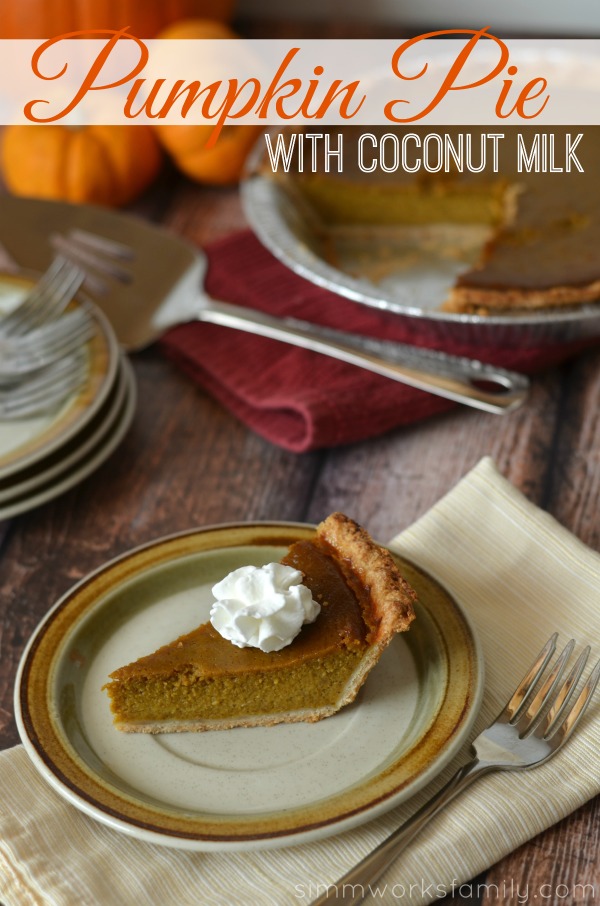 I am a huge pumpkin pie fan. Like I'll do just about anything for a slice. It's my favorite pie and I look forward to Fall every year because of the fact that pumpkin pie is everywhere. But sadly I have never actually made a pumpkin pie.
So I decided to rectify that right away and this year tackled making a pumpkin pie. Except when I went in my cupboard to get the ingredients I realized I had no evaporated milk. Then when googling alternatives for evaporated milk I realized I could sub coconut milk in and it'd be even healthier! Win win for everyone.
So now I just need to figure out a gluten-free, dairy-free crust that'll work for this gluten-free, dairy free pumpkin pie filling. Got any ideas?
Oh, and by the way? This pie? To die for! You can't taste the coconut milk at all. Just rich, creamy pumpkin pie filling. And it's even better with a dollop of whipped cream. If you prefer to go all organic and natural try your hand at pumpkin puree. It's super easy to make and is great in a lot of different dishes.
Pumpkin Pie with Coconut Milk
2 cups pumpkin puree
2/3 cup light coconut milk
3 eggs
3/4 cup sugar
1 tablespoon pumpkin pie spice
1/2 teaspoon salt
1 unbaked 9-inch pie shell
Preheat oven to 425.
Whisk eggs in a large bowl and mix in the sugar and pumpkin pie spice. Gently stir in pumpkin and coconut milk.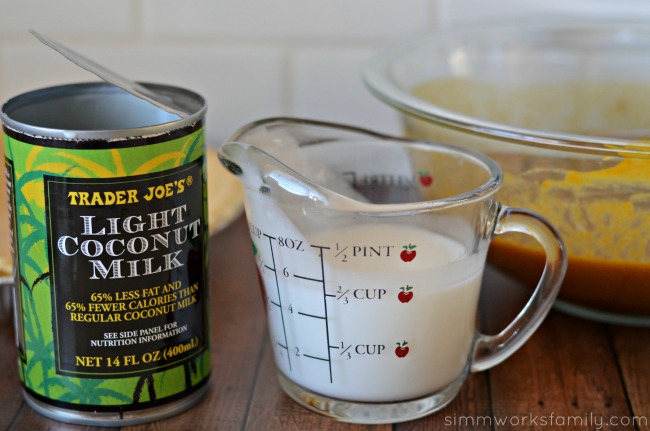 Pour into pie shell. Be careful not to overfill the shell.
Bake in oven at 425 degrees for 15 minutes. Reduce temperature to 350 degrees and bake for 50-60 minutes or until knife inserted comes out clean.
If crust is browning too quickly, wrap edges with foil.
Let cool completely before serving and serve with a dollop of whipping cream.
What's your favorite pie flavor?