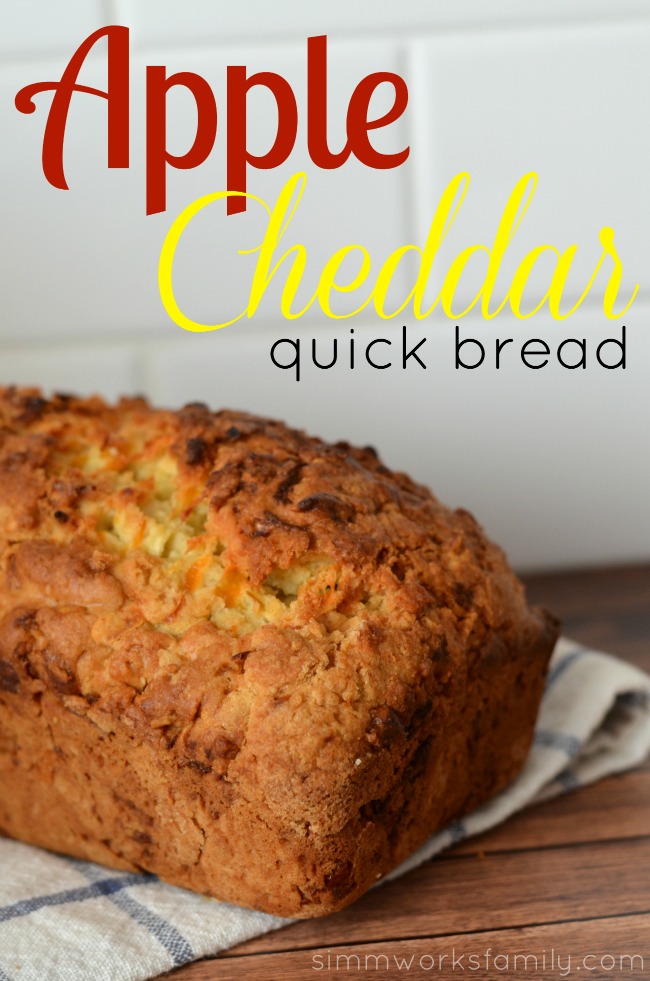 I absolutely love a good, hearty bread with a bowl of soup when it's cold outside. And this week it's gotten pretty chilly! So when I stumbled upon this delicious Apple Cheddar Quick Bread recipe over at Simply Stacie I knew I needed to try it.
From it's deliciously soft inside to the crunchy crust on the outside, this is the perfect comfort food to go alongside your favorite warm dish. And it's so easy to throw together!
In true Danielle fashion, though, I did make a few changes to the recipe to tweak it a bit to our liking. Our version is below but I highly suggest checking out Stacie's too!
Apple Cheddar Quick Bread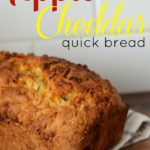 1 cup white whole wheat flour
1 cup all purpose flour
1 tsp baking powder
1/2 tsp baking soda
1/4 tsp salt
1 cup mild Cheddar cheese (shredded)
1/3 cup sugar
2 eggs
1 cup Fuji apple (grated)
Preheat the oven to 375 degrees.
In a medium mixing bowl, whisk together flour, baking powder, baking soda and salt. Stir in cheddar cheese.
In a large mixing bowl, beat butter until smooth. Beat in sugar and eggs, 1 at a time, until completely combined.
Add dry mixture to wet mixture. Stir in grated apples just until combined (don't overmix).
Spread mixture in a greased loaf pan and bake for 55-60 minutes, or until a toothpick comes out clean. Let cool completely before cutting and serving.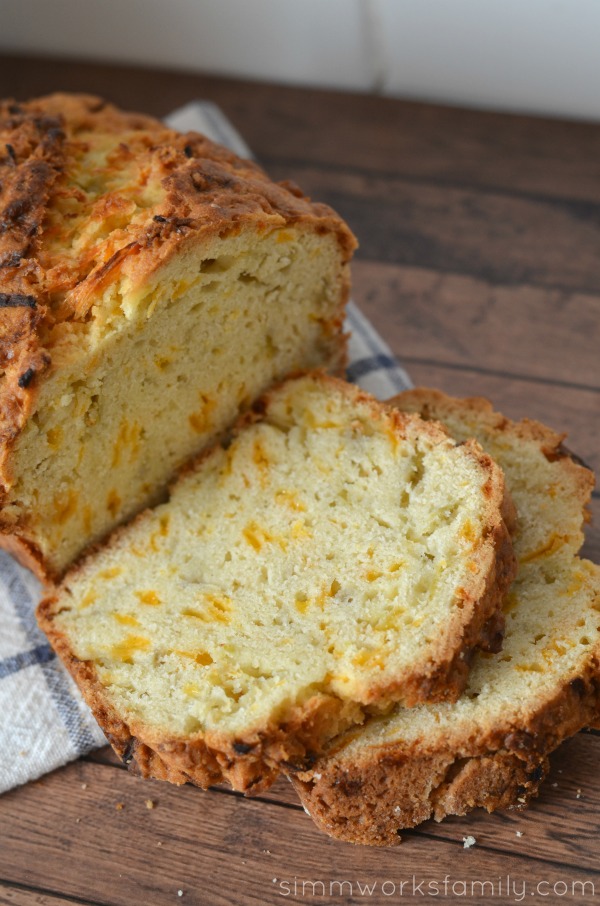 What do you love to pair with soup?