This Irish Soda Bread Biscuits recipe is sure to hit all of the right spots when you pair it with a delicious cup of tea or coffee morning, noon, or night! This Irish Soda Bread Biscuits recipe is easy and quick. Perfect for those times you can't make a full loaf of Irish Soda Bread for the family.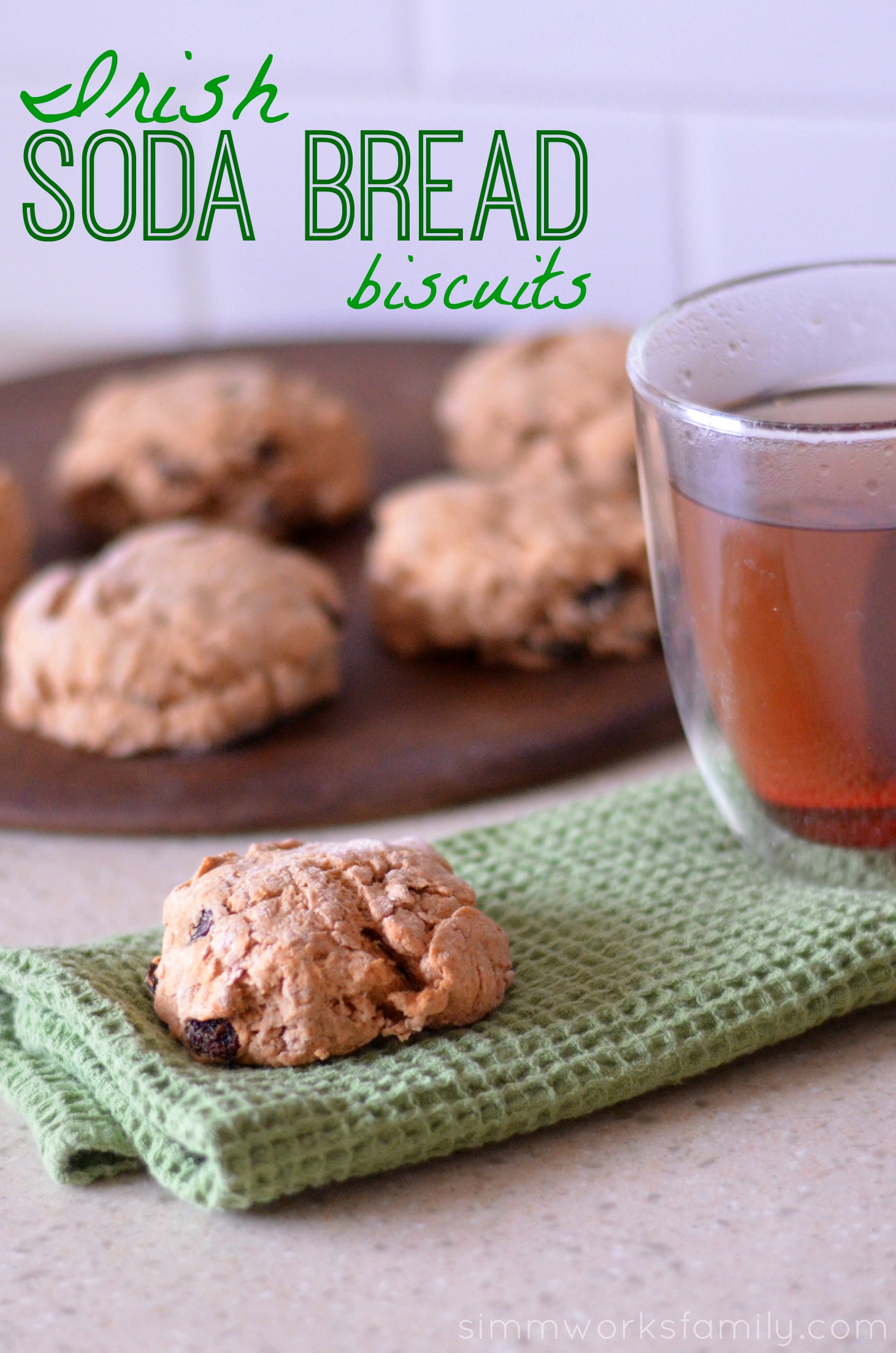 I love a good breakfast scone. Perfect to pair with coffee or tea and fills me up! With St. Patrick's Day around the corner I thought I'd take one of my family's favorite quick bread recipes for Irish Soda Bread and turn it into a mini version to appease the kids. And these unique biscuits really hit the spot.
This Irish soda bread biscuit recipe is not only simple but can be made with ingredients found right in the pantry. And the results are just heavenly! Flakey, soft, and delicious. Especially with a schmear of butter. If you're looking to start your day off with the luck of the Irish then this biscuit is for you!
Making Irish Soda Bread Biscuits with Kids
By taking our favorite soda bread recipe and turning it into biscuits, I've been able to teach the kids how to make quick breads and tips for adapting recipes based on our needs. It's a great way to introduce kids to bread baking before jumping into yeast recipes.
Another great part about sharing the baking experience with our kids is that we get to spend quality time together. I've found that I can talk about a number of different topics when we're in the kitchen together that they may not have been as receptive to if we were talking in the car or around the dinner table.
When the kids are doing something with their hands, they seem to keep the conversation going without any real prompting. It's a beautiful thing! I find that these types of recipes are good for all ages. From toddlers to teens, you can't go wrong with an irish soda bread biscuit recipe.
If you're looking for a good Irish Soda Bread recipe to try after these biscuits, check out Alea's Irish Soda Bread recipe.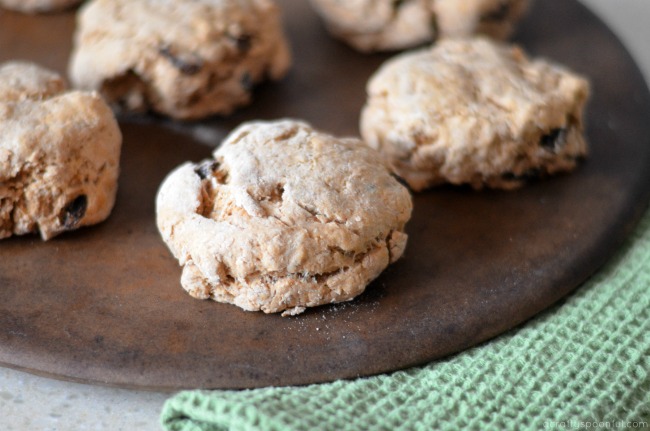 Irish Soda Bread Biscuits Printable Recipe
Irish Soda Bread Biscuits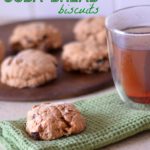 2 cups white whole wheat flour
2 teaspoons sugar
1 teaspoon salt
3/4 teaspoon baking soda
2 tablespoons cold butter (diced)
1/2 cup raisins
3/4 cup buttermilk (see note if you don't have buttermilk)
Preheat the oven to 375. If using stoneware, place stoneware in the oven while it's heating up.
Combine flour, sugar, baking soda and salt in a bowl. Work in butter by hand. Make sure to use your fingers to mix it into the dry ingredients.
Add in the raisins and buttermilk and combine together with your hands. Pat out the dough and form into a disk about 1 inch thick.
Divide the disk into 6 equal pieces and roll into 2-inch rounds. Bake at 375 degrees for 15 to 18 minutes.
If you do not have buttermilk, grab some low-fat milk and vinegar (I use apple cider vinegar). Combine 3/4 cup milk with 1 teaspoon vinegar. Stir and let sit for 5 minutes.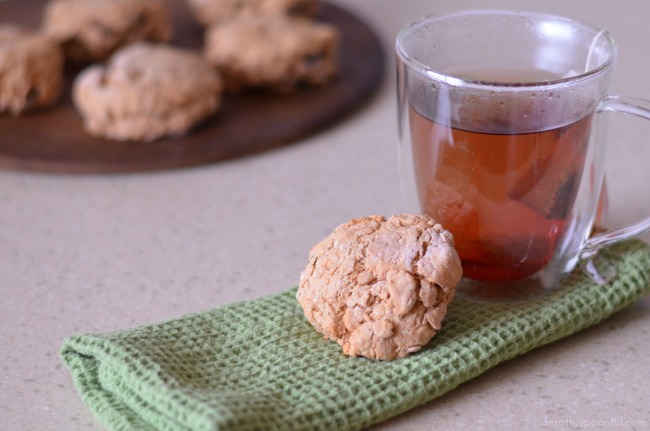 Irish Soda Bread Biscuits Video Tutorial
Want to see these made instead of just reading about it? Check out this Irish Soda Bread Biscuits video we posted on Facebook:
This post was first featured on this site on Feb 10, 2013.
More St. Patrick's Day Celebration Ideas
Looking for more St. Patrick's Day fun? Check out these activities and recipes!
Delicious Quick Bread Recipes
These recipes are easy to throw together and are the perfect pairing to any cup of coffee or tea.
Recipes to Make With Kids
Get the kids in the kitchen with these fun recipes they'll enjoy!
Pin this article for later!
Click the Pin button on the image below to save for later.