This shop featuring budget friendly meals and my bbq ranch chicken and rice casserole recipe has been compensated by #CollectiveBias, Inc. and its advertiser. All opinions are mine alone. #RollIntoSavings
Budget friendly meals are a must for this family. After purchasing a new house and the added expenses of having a child in private school and another in preschool, I prefer to plan a little and make the most of my pantry staples and weekly grocery trips to create meal plans each week.
Keeping dinner under $20 is especially important in between paydays. Times can be tight before the 1st and 15th of the month so a well stocked pantry and a plan have allowed me to save big without losing on well-balanced meals for my family.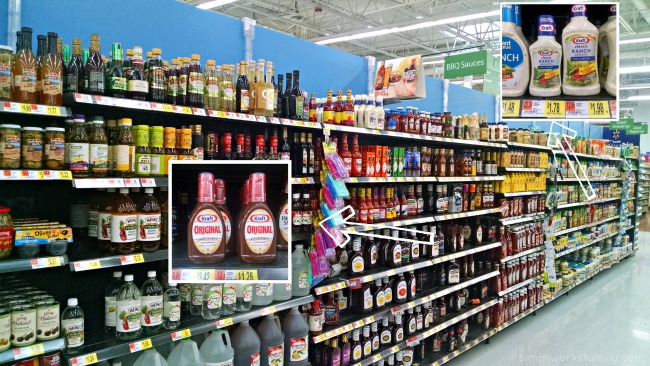 When I find Kraft BBQ Sauce and Ranch Dressing on rollback at Walmart I stock up! These are fabulous pantry finds that make my life easier come dinnertime. And don't just think of ranch as a dressing! It can be used to flavor meals as well.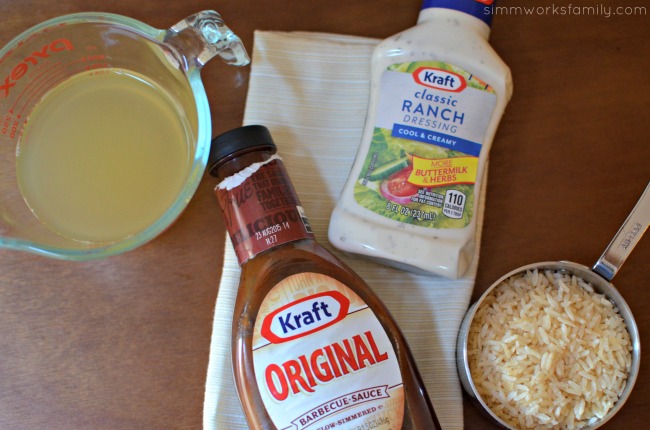 Another budget friendly item I stock up on when it's on sale is instant rice. Not only does it cook up faster but it's great for chicken and rice casseroles. And one of my favorite casseroles includes BBQ sauce, ranch, and instant rice!
Mixed with a little chicken broth (also a great staple pantry item) it's the perfect base for chicken breasts in this casserole. By adding Kraft Cheese (and a little bit of Velveeta Shreds) to the top I'm able to keep the rice that peeks out on the sides of the chicken from getting crispy.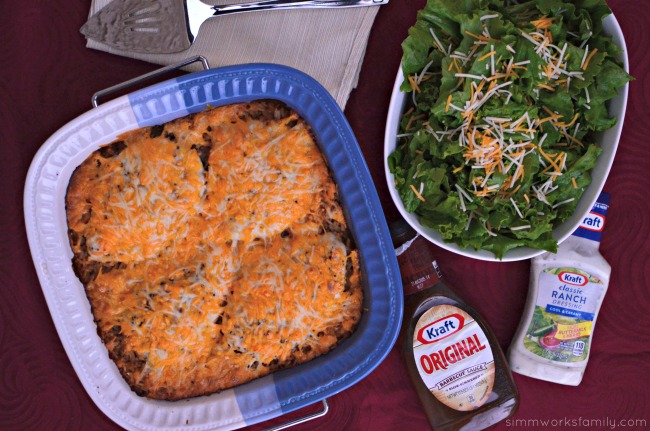 Now I hate when I see a recipe that says "make this for under $20!" and then I find that the ingredients to make it actually add up to more than $20 but because only a little bit of one item is used only a fraction of the cost is calculated. Now this full meal (including salad) was under $20. In fact it was $18.94 exactly!
Here's what I picked up at Walmart:
instant rice – $1.98
chicken broth – $1.98
Kraft Ranch Dressing – $1.78
Kraft BBQ Sauce – $1.26
4 chicken breasts – $3.70
Kraft Velveeta Shreds – $2.48
Kraft Cheddar Cheese – $2.88
Green leaf lettuce – $2.88
And now for this fabulous budget-friendly recipe!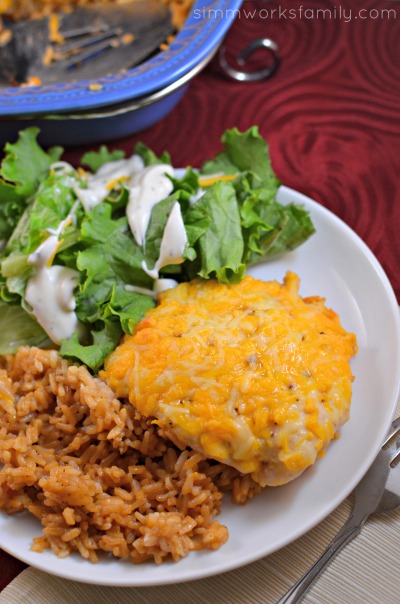 BBQ Ranch Chicken and Rice Casserole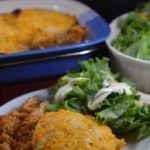 2 cups instant rice
1/2 cup Kraft BBQ Sauce
1/2 cup Kraft Ranch Dressing
1/2 cup chicken broth
4 chicken breasts
salt and pepper
Kraft Velveeta Shreds
Kraft Shredded Cheddar Cheese
Preheat oven to 350 degrees. Mix together rice, bbq sauce, and ranch dressing. Layer in a square baking dish.
Top rice with chicken breasts and add salt and pepper to taste on the top of each breast.
Sprinkle cheeses on top of chicken and bake for 30-35 minutes or until chicken is fully cooked. Serve and enjoy!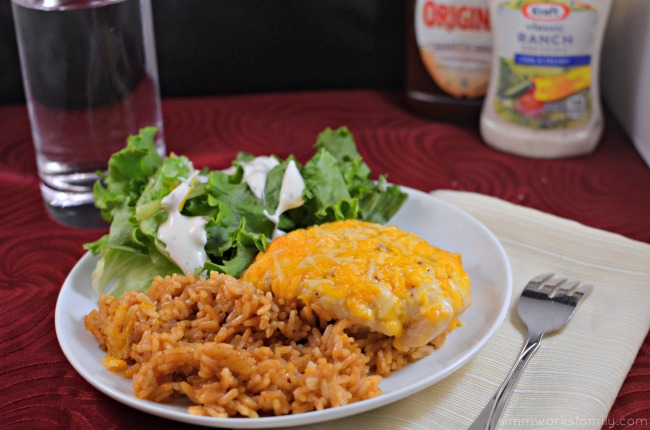 What's your favorite budget-friendly meal?