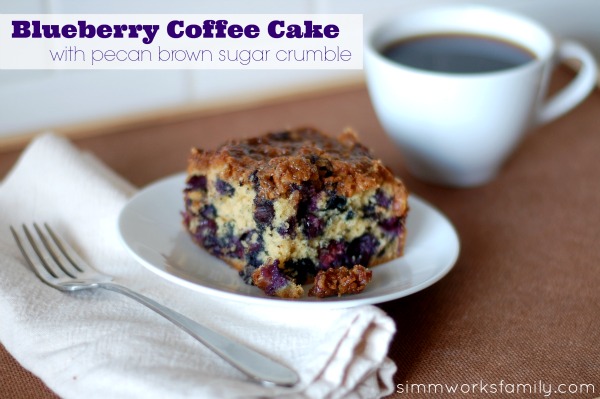 It's blueberry season! And what better to do than make some blueberry coffee cake? I picked up a huge tub of blueberries at Costco this week and knew this is exactly what I wanted to do.
I absolutely love the tart and sweetness that comes from this cake. And the topping (mirrored off of my overnight french toast topping) sends this cake over the top! Good thing we call it a coffee cake so it technically counts as a breakfast food.
Cake for breakfast? Yes please! This is the perfect dish for your next brunch or get together with friends and pairs perfectly with a cup of coffee or tea.

Blueberry Coffee Cake with Pecan Brown Sugar Crumble
Ingredients
Crumb Topping
4 tablespoons butter, room temperature
1/2 cup pecans
1/2 cup brown sugar
2 tablespoons light corn syrup
1/4 cup flour
Cake Mix
2 cups fresh blueberries (or substitute frozen, not thawed)
2 cups plus 2 teaspoons white wheat flour
2 teaspoons baking powder
1/2 teaspoon baking soda
1/2 teaspoon cinnamon
1/4 teaspoon nutmeg
1/4 teaspoon salt
1/2 cup sugar
1 teaspoon lemon extract (or 1 tablespoon lemon juice)
4 tablespoons butter, room temperature
2 eggs, room temperature
1 teaspoon vanilla extract
1/2 cup buttermilk
1. Preheat the oven to 350 degrees. Grease an 8×8 square pan and set aside.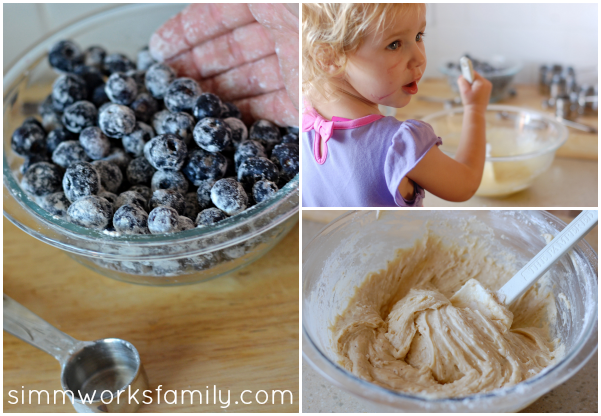 2. In a small bowl, toss blueberries in 2 tablespoons of flour with your hands. Set aside.
3. In a medium bowl, sift together the remaining 2 cups of flour, baking powder, baking soda, cinnamon, nutmeg, and salt. In another medium bowl mix the sugar and lemon extract together until the extract is absorbed. Using a rubber spatula mix the butter into the sugar until creamy and light in color. Add in the eggs one by one until completely combined with the mix. Then mix in the vanilla extract last.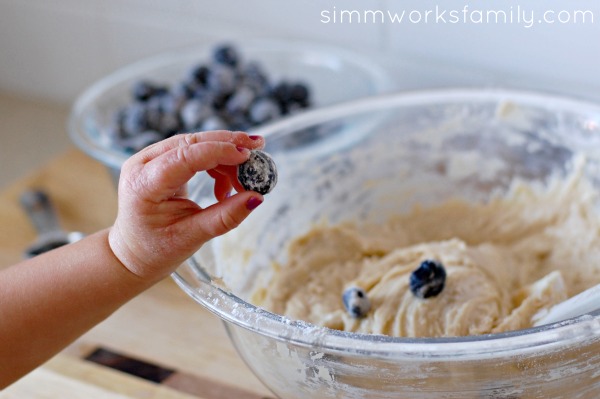 4. Add 1/3 of the flour mixture into the sugar mixture. Once that's mixed in add in 1/4 cup buttermilk. Alternate flour and buttermilk until all is combined ending with the flour. Gently fold in blueberries with the rubber spatula.
5. Pour batter into the greased baking pan and spread evenly with a spatula so that the batter gets into all of the corners of the pan.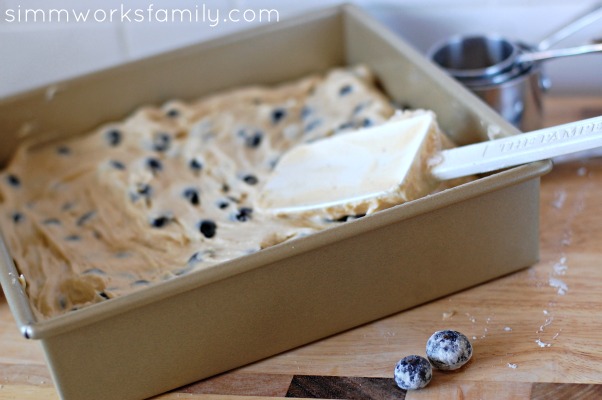 6. Mix together the ingredients for the crumb topping and drop onto the top of the batter in small amounts. Don't worry about covering every little bit. The topping will spread over the top when baking.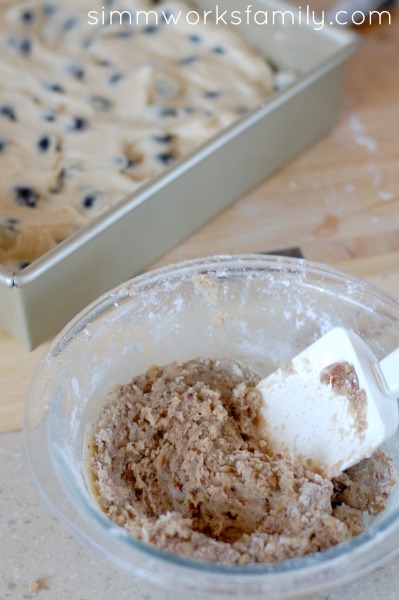 7. Bake cake in the oven for 50-55 minutes or until a toothpick comes out clean and the top is golden brown. Let cool to room temperature before serving.

How do you enjoy blueberries?