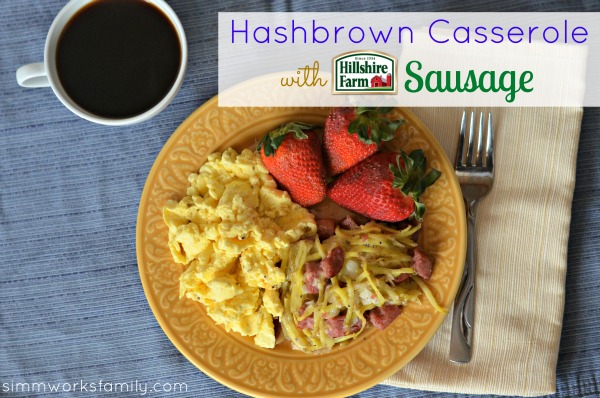 With Easter on Sunday I knew I needed to figure out an easy brunch solution that was not only something I could make ahead but something that was quick and easy. I've already used all of the other brunch ideas I've posted in the past for other events so I went in search of a new recipe!
Luckily I had just received an email from Hillshire Farm with a delicious cheesy potato casserole recipe featuring their Hillshire Farm Angus Italian Style Beef Smoked Sausage. Yum! My kids and husband would love that. Plus, my husband isn't too fond of egg dishes so this would be the perfect selection for him Easter Sunday.
This casserole is simple, easy and downright delicious! While I'm on Nutrisystem and couldn't have a full serving, I did try one bite to make sure it met my standards for Easter. Well… it did! And my kids gave it an A+!
Cheesy Hashbrown Casserole with Sausage
Adapted from Hillshire Farm recipe
What You'll Need:
1 package Hillshire Farm Angus Beef Smoked Sausage
20 ounces shredded yellow potatoes (or one bag refrigerated hashbrowns)
2 cups (8 ounces) shredded sharp Cheddar cheese
1 medium onion, chopped
¼ cup butter, melted
¼ teaspoon ground black pepper
1 cup sour cream, for topping (optional)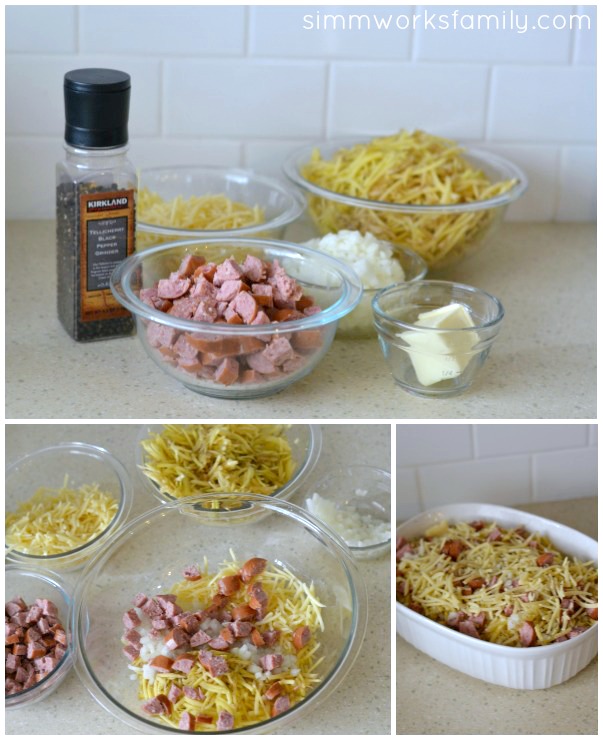 What You Do:
1. Preheat oven to 350°F.  Lightly spray a 13 x 9-inch baking pan with non-stick cooking spray.  Cut sausage into ½" cubes.  Combine all ingredients in a large bowl.
2. Spread mixture evenly in prepared pan.  Bake 40-45 minutes or until lightly browned.  Let stand 5 minutes before serving.
Disclaimer: I received a free Hillshire Farm product coupon in exchange for this recipe post. All opinions are my own.