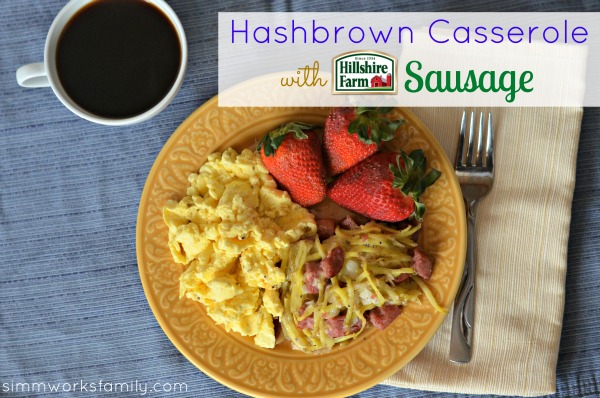 With Easter on Sunday I knew I needed to figure out an easy brunch solution that was not only something I could make ahead but something that was quick and easy. I've already used all of the other brunch ideas I've posted in the past for other events so I went in search of a new recipe!
Luckily I had just received an email from Hillshire Farm with a delicious cheesy potato casserole recipe featuring their Hillshire Farm Angus Italian Style Beef Smoked Sausage. Yum! My kids and husband would love that. Plus, my husband isn't too fond of egg dishes so this would be the perfect selection for him Easter Sunday.
This casserole is simple, easy and downright delicious! While I'm on Nutrisystem and couldn't have a full serving, I did try one bite to make sure it met my standards for Easter. Well… it did! And my kids gave it an A+!