These classic homemade brownies are the perfect dessert to let the kids help make! They'll love mixing, cracking eggs, and baking from scratch.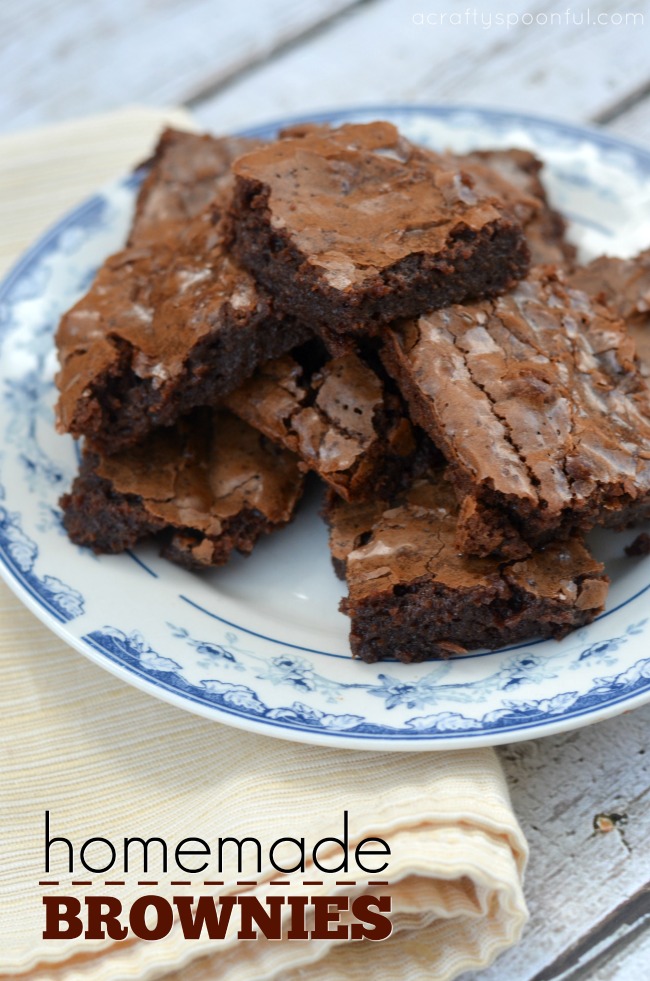 One thing I absolutely love doing with the kids is watching them learn how to bake. And my 6-year-old just graduated from baking brownies from a mix to baking from scratch. Her suggestion!
After talking about how easy it was to make homemade brownies with my husband, she asked me if I could help her make them. So we got all of the ingredients out and started baking.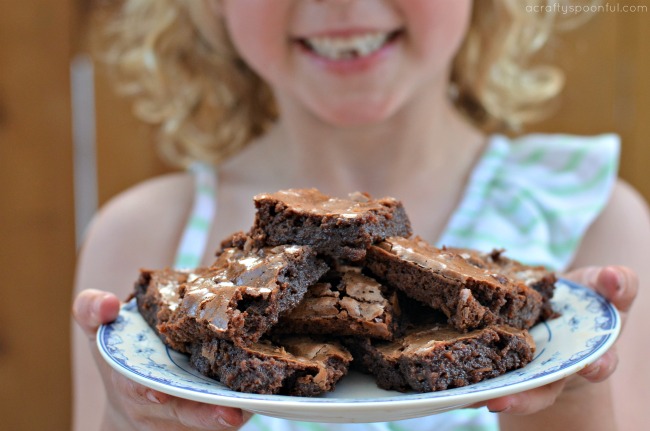 What I love about this recipe is its simplicity.
The fudgy goodness is absolutely perfect and the brownies pair so well with a glass of cold milk. Sure you can dress them up or add in some fun flavors, but these can stand on their own.
You can also add some espresso to enhance the chocolate flavor. We just didn't have some on hand right now so we went without.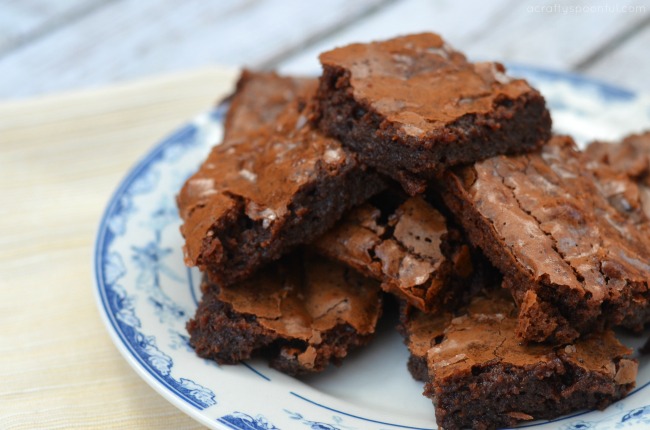 Classic Homemade Brownies
3/4 cup semisweet chocolate chips
5 tablespoons unsalted butter
3/4 cup sugar
1 teaspoon vanilla
1/2 teaspoon salt
1/3 cup flour
Preheat oven to 325 degrees.

Using a double boiler, melt chocolate chips and butter together until smooth.

Take melted chocolate off heat and add to a large bowl. Add sugar and whisk until combined.

Add eggs, whisking in between each is added, vanilla, salt, and flour.

Pour into greased, foil lined pan and cook for 30-35 minutes until a toothpick comes out clean.

Let cool completely before cutting.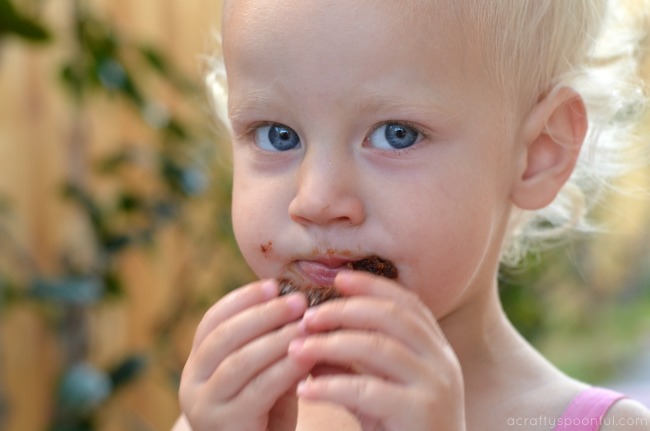 What do your kids love to bake with you?
Love this recipe for classic homemade brownies? Check out these other kid-friendly ideas:
Pin this article for later!
Click the Pin button on the image below to save for later.