This post featuring a quick and easy egg bake recipe with bacon is sponsored by Daisy Brand Cottage Cheese.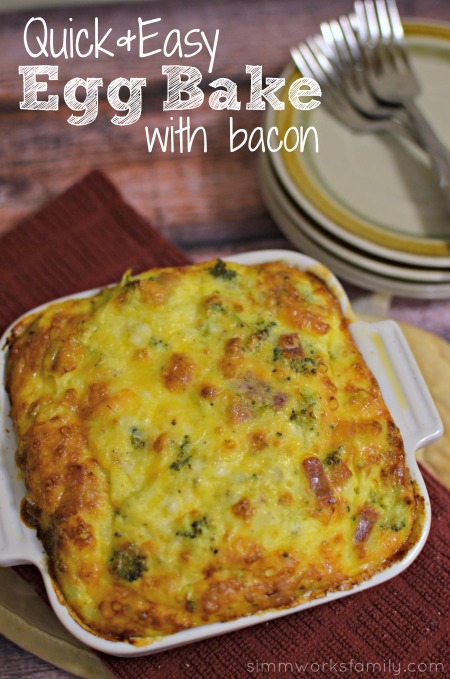 Over the years I've found myself hosting a lot of get togethers around breakfast time. And that means I've had time to perfect my favorite brunch dishes (like my ever so popular overnight french toast bake).
One thing I love to make for brunch are egg dishes. From quiche to egg cups to this egg bake, egg dishes are so easy to throw together and are almost always the one dish that's completely devoured by the end of our events.
And I have a secret ingredient I add to each of these dishes – Daisy cottage cheese. 
Not only does Daisy cottage cheese bring these dishes to another level, it also allows me to use less cheese and save on calories while adding more protein to my dishes.
And when I'm watching what I eat I can sub the light or fat free Daisy cottage cheese with egg whites and low fat cheddar for a healthy go-to breakfast to enjoy while staying on plan. Luckily I don't have to worry about my girlish figure while pregnant.
These egg dishes are also a great way to get some veggies into my breakfast as well. And the cottage cheese only makes them taste better. Don't believe me? Try it!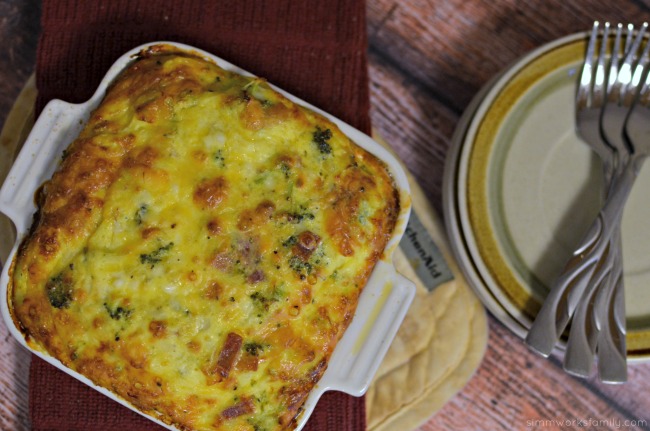 Easy Egg Bake Recipe with Bacon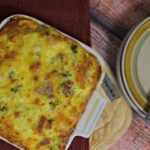 5 eggs
1 cup cheddar cheese
8 ounces Daisy cottage cheese
2-3 slices bacon (diced)
1 cup broccoli (chopped)
salt and pepper
Preheat oven to 375.
Mix all ingredients together until well combined. Pour into an 8×8 pan and bake for 35 minutes or until completely cooked.
Let cool 5 minutes before serving. Enjoy!
Looking for more delicious cottage cheese recipes? Check out what Daisy has to offer on their website!
What's your favorite quick and easy brunch recipe?