We're keeping our kids active and continuing to learn how we can Fuel Up To Play with help from our sponsor, California Milk Advisory Board. With this easy microwavable egg scramble we can start our day right with some calcium and protein so that we have the energy to play and learn.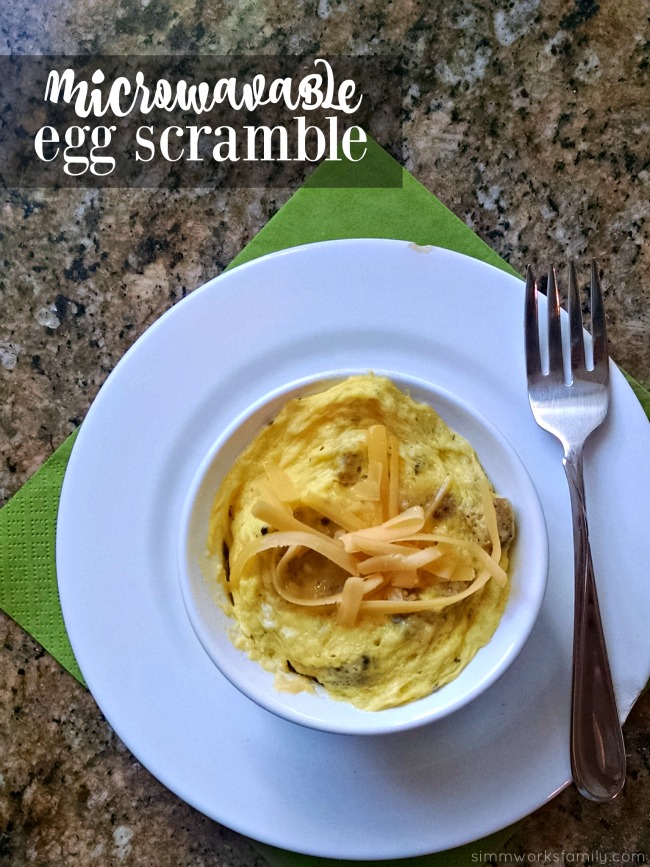 Whether it's a week day or the weekend, my kids cannot wait to get out of the house and play. In an effort to keep them fueled through the morning, I've tried to come up with a few easy breakfasts I can make ahead. But when I run out, I always opt for an easy microwavable egg scramble. Not only is it filled with protein to keep them fueled up, it is a great source of dairy with Real California milk and cheese scrambled inside. Another option to add inside? Some leftover veggies from last night's dinner!
I'm not the only one trying to keep the kids fueled up for a day of play and learning. With the help of the Fuel Up to Play 60 program, more kids will be encouraged to fuel up and get outside to play. Fuel Up to Play 60 is an in-school nutrition and physical activity program launched by National Dairy Council (NDC) and National Football League, in collaboration with United States Department of Agriculture (USDA). As a result of the program, 38 million students are eating healthier by adding nutritious foods like low-fat and fat-free milk and milk products, fruits, vegetables and whole grains to their meals. How awesome is that? 
I love that this program is helping so many kids. As a parent I know that I'm not the only influence in my kids lives. When they see others eating healthy and getting out to exercise and play, they're more apt to get out and make the right decisions too. My son is very much a homebody but when his friends are out playing soccer or throwing a football, he has no problem heading out to join them.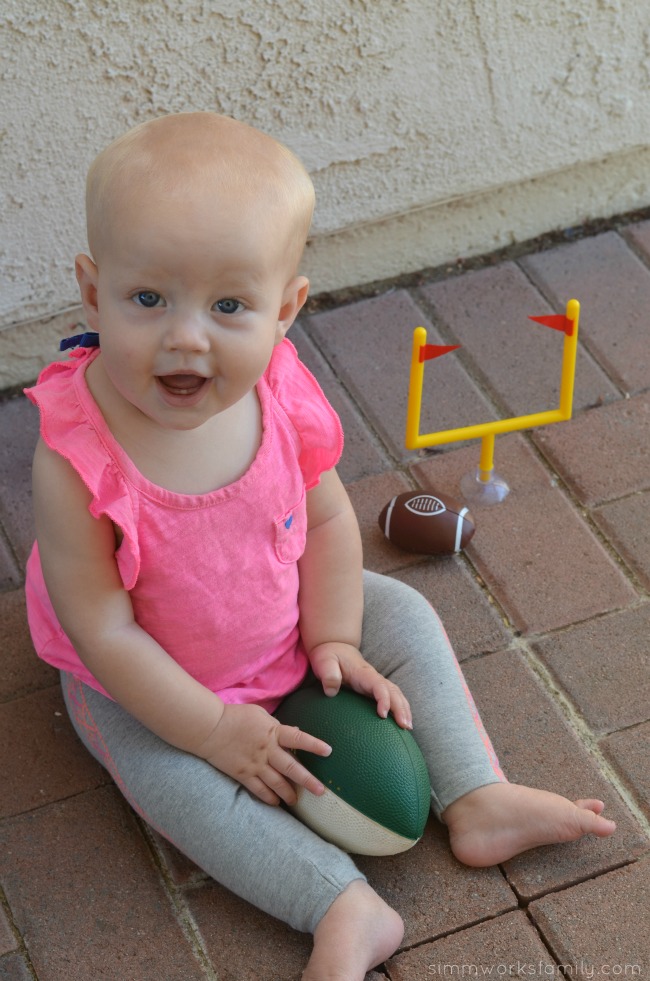 Since having a third child, our family has come even more active than a year ago. We've continued to encourage play as a family for at least 60 seconds a day in addition to the play the kids get at school during the day. Even if that means pulling my son from his game of Minecraft to jump on the trampoline with us or go on a family walk after dinner. Family walks are a great way for us to reconnect at the end of the day after we enjoy a meal together. And it gets the wiggles out before we start our bedtime routine.
We are also starting to cook together as well so that we can not only lead by example but teach by example as well. By showing our children how to prepare delicious, healthy meals for themselves, we can instill great life skills they can use as they grow. My daughter helped make the egg scramble recipe (shared below) with me this morning and last night my son helped clean and cut the cauliflower for our dinner. I love that they're so interested in helping prepare our meals and learn more about becoming more self sufficient.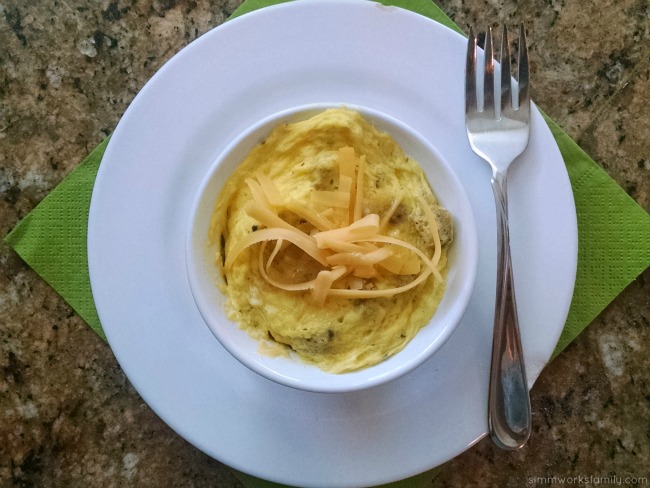 Microwavable Egg Scramble
2 eggs
1/8 cup Real California milk

1/4 cup Real California cheese, split

1 pre-cooked sausage patty OR 2 pre-cooked sausage links, crumbled
salt and pepper
Grab an 8oz ramekin and spray with nonstick cooking spray or coat in butter. Add eggs, milk and salt and pepper to greased ramekin. Whisk with fork until combined. Crumble sausage patty or sausage links into egg mixture and sprinkle with 1/2 the cheese. Using the fork, combine sausage and cheese in egg mixture. Top with other 1/2 of cheese.
Microwave for 1 minute. Stir. Microwave for an additional 45 seconds to 1 minute or until egg is cooked. Carefully remove ramekin from microwave – it will be hot – and turn upside down onto a plate. Serve hot with a side of fruit, some toast, and a large glass of Real California milk.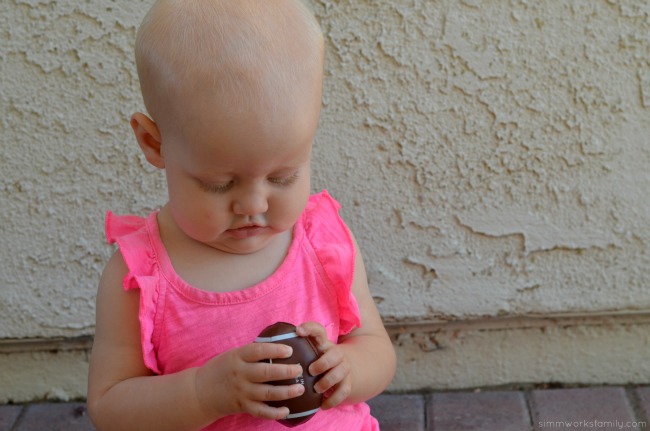 What's awesome about this program, in addition to educating kids and encouraging healthy living, you can encourage your school to apply for this program! Qualifying California schools participating in Fuel Up to Play 60 are eligible for up to $4,000 during the school year and funding eligibility for the 2015-2016 school year is held through a competitive program designed to support schools that implement plays from the 2015-2016 edition of the Fuel Up to Play 60 Playbook.
For schools that would like to apply to receive funding, Fall 2015 Fuel Up To Play 60 grant applications are open to California K-12 schools interested in supporting health and wellness initiatives through November 4, 2015. For more information on Fuel Up to Play 60 and to sign up an eligible school, visit here: http://bit.ly/1Mij4OW
How do you encourage healthy eating and play in your home?
Disclaimer: This is a sponsored post written by me on behalf of California Milk Advisory Board.