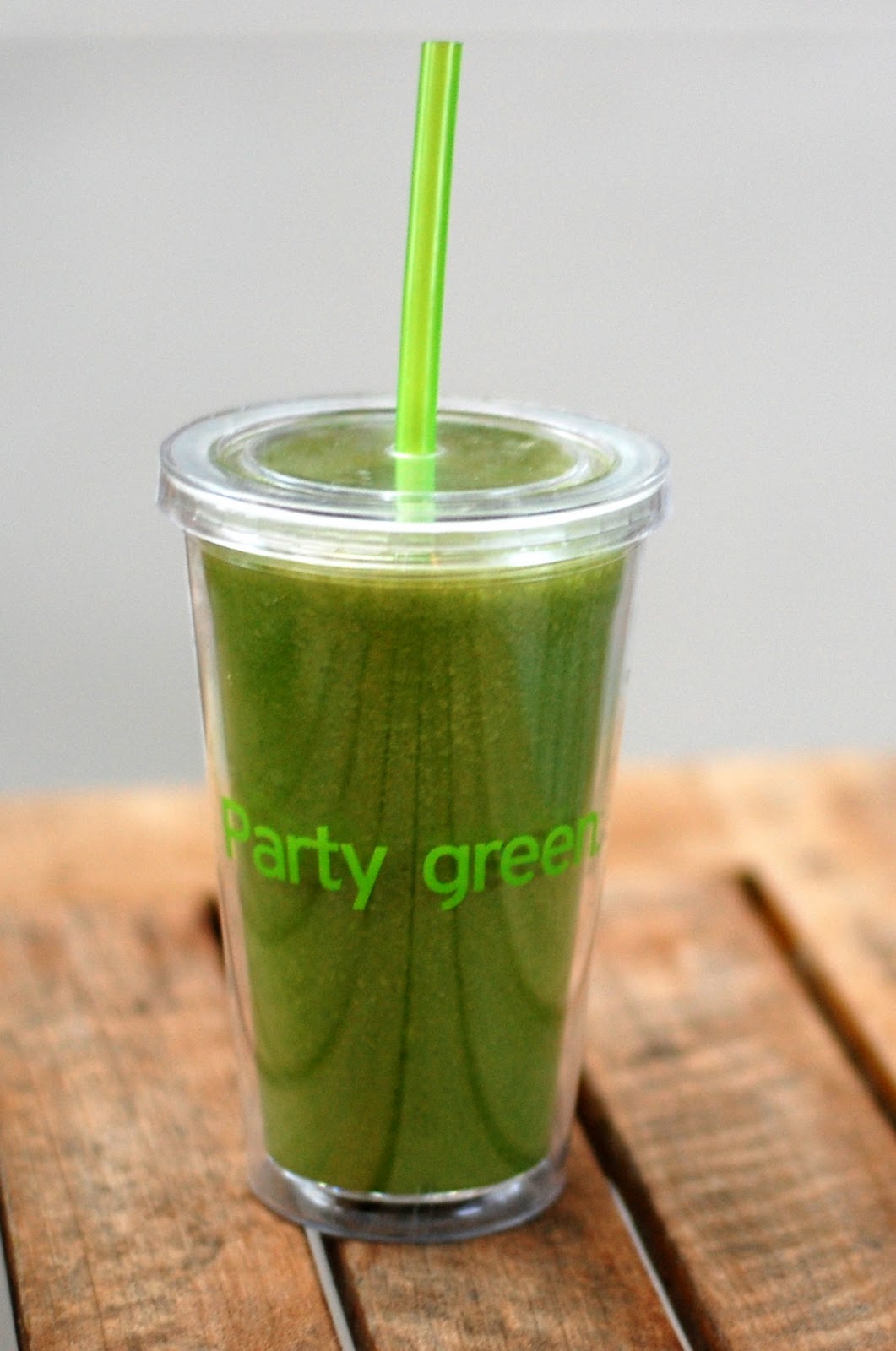 One of my favorite new ways to get greens into my kids is by blending them up into smoothie form. And this smoothie started it all. Now this is just your basic Green Monster. There are so many different variations of this smoothie and my kids and I love to experiment with what we put in it when we make it.
For some awesome ways to shake up the original recipe check out my friend CB's Green Monster journey over on her blog See Cupcake Run. Just search for "green monster" since I'm not sure how to link to one of her categories.
Green Monster Smoothie
1 cup milk
1 ripe, frozen banana, peeled
3 handfuls organic spinach
1 tablespoon ground flax
1 tablespoon peanut butter (or PB2)
4-5 ice cubes
Add 1 cup of milk to the blender.
Now add in the chia or flax (if using) and nut butter.
Next, add in the spinach followed by the banana on top.
Blend until smooth.
Add in your ice cubes and blend some more.
Serves 2 | 4 WW pp+ with PB2 (not including banana)