This is a sponsored post written by me on behalf of The a2 Milk Company™. All opinions are 100% mine.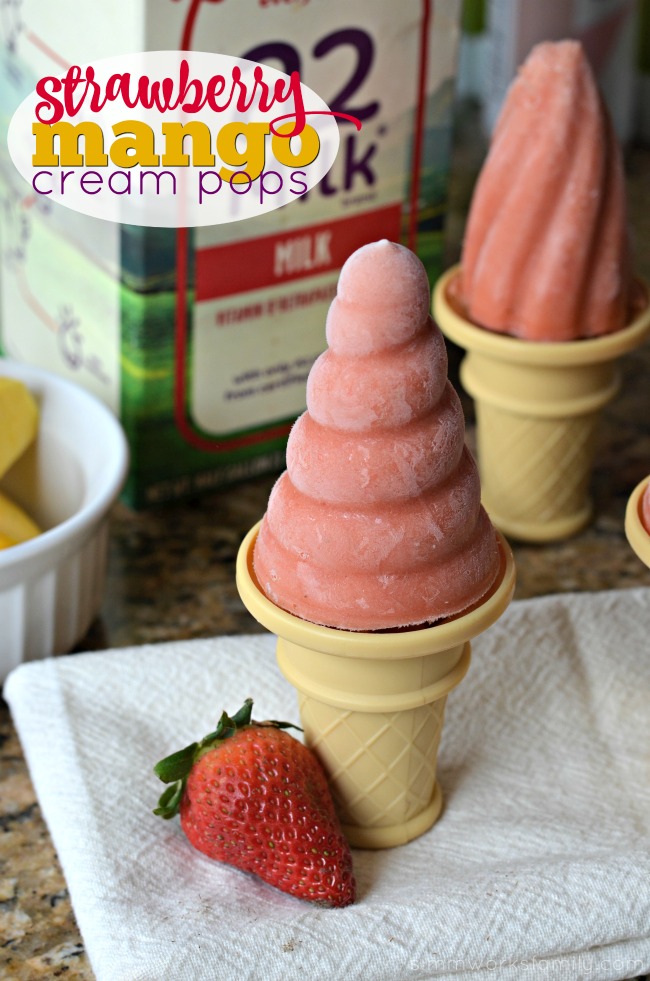 One thing we always have to keep stocked in the house besides milk is fruit. My kids go through fruit like other kids might go through candy. We enjoy fruit for breakfast, with our lunch, and even for dessert! These strawberry mango cream pops are one of their favorites and reminds me of one of our favorite smoothies in popsicle form. So good!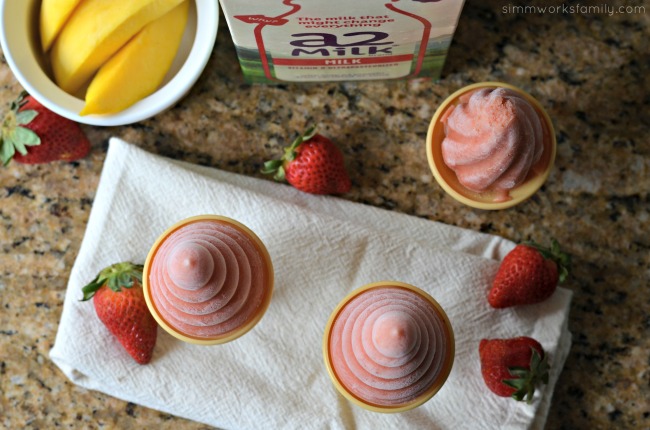 What I love about this recipe is how easy it is to make. 4 ingredients all blended together and poured into cute popsicle molds then set overnight in the freezer. And because we use a2 Milk®, I don't have to worry about my daughter having tummy troubles or breaking out with eczema. Over the past few months of using a2 Milk® with her we've found that reducing dairy and grabbing the a2 milk® instead has helped her.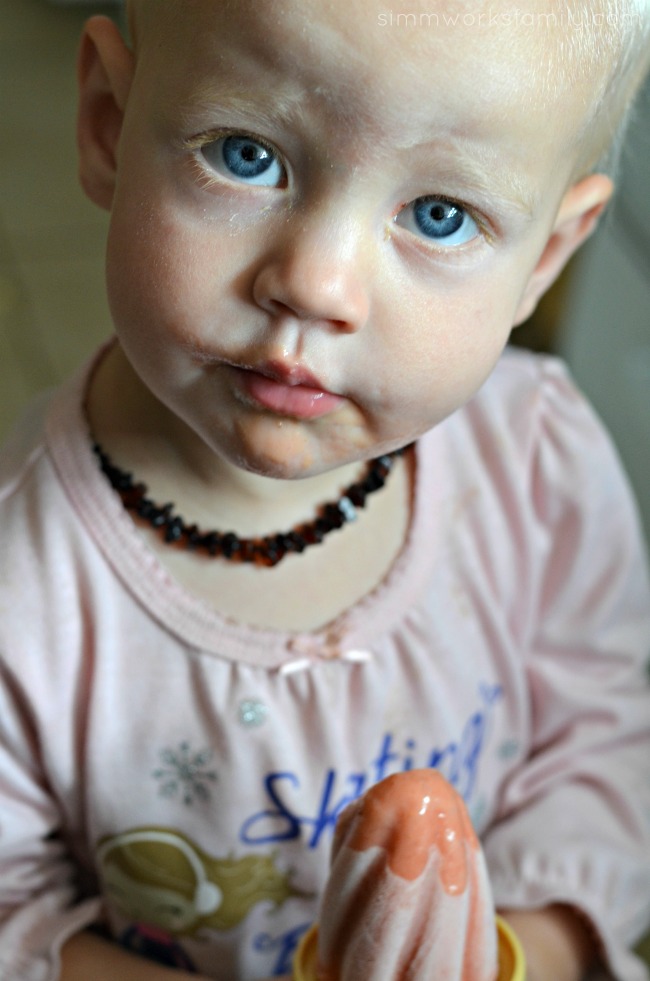 Strawberry Mango Cream Pops
1 cup strawberries, hull removed

1 cup mangos, sliced

1/2 cup a2 Milk®

2 tablespoons honey
Blend all ingredients in your blender until smooth. Grab popsicle molds and fill to fill line. Make sure not to overfill! Place molds in freezer and let set overnight. Remove molds from freezer and enjoy.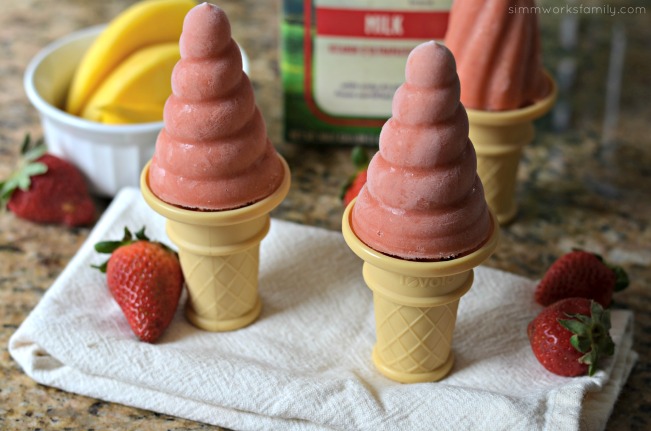 Over the past few months we've incorporated a2 Milk® into our everyday lives and it's now our go-to milk. The kids haven't noticed a difference at all but I have. Since we've introducing our 15 month old to a2 Milk®, and me drinking it as well, she's been happier and has had less breakouts with her eczema. Since all other forms of mammal's milk (i.e. goat, sheep, human) only contain the A2-type proteins, she's used to only getting the A2 protein. I'm hoping this continues to make her transition to cow's milk easier as she nurses less and less.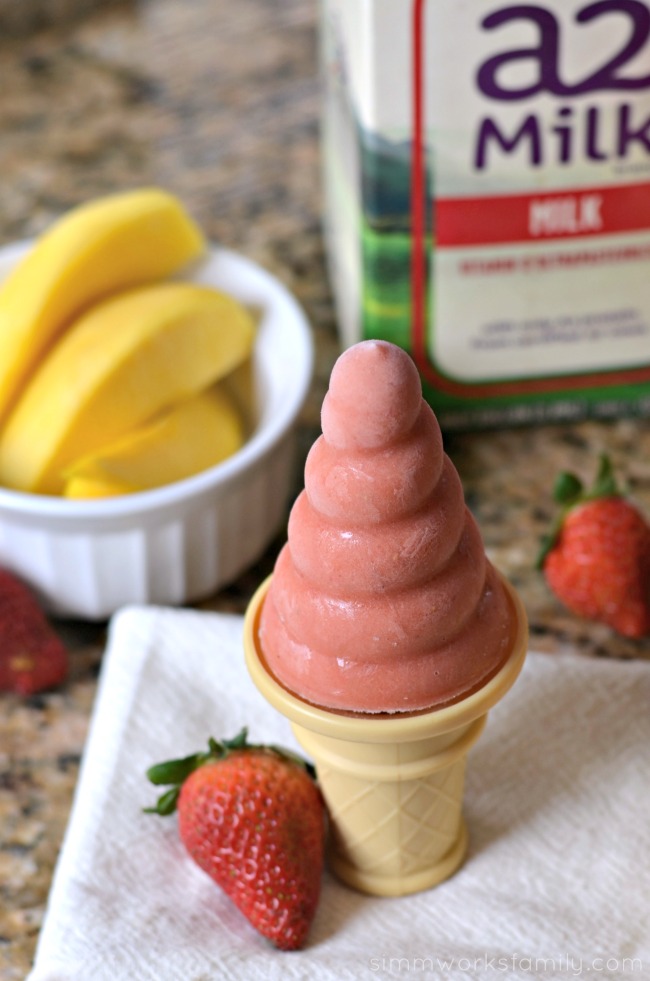 What is your go-to dessert for kids?
Interested in more info about a2 Milk®? Check them out on Twitter and Facebook or find where you can purchase it by using their Product Locator! Or check out the great recipes they have on Pinterest. And right now you can take advantage of this a2 Milk® $1 Off Coupon.