Want to make your life easier? Try these hard boiled eggs in the instant pot and watch the shells slide off! Plus no more grey ring around the yolk.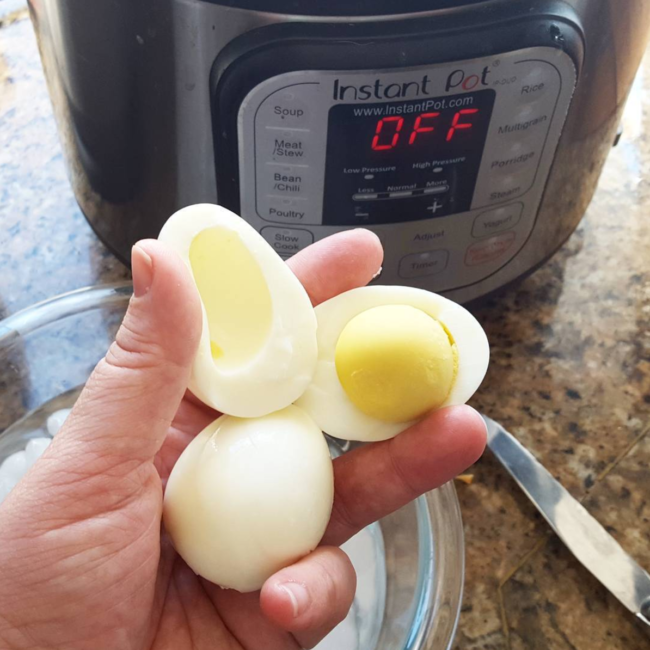 One of the biggest uses I get out of my Instant Pot when I am not making dinner is making hard boiled eggs. I use the 5/5/5 method where I cook them for 5 minutes with a cup of water, let the pot naturally release steam for 5 minutes, then put the eggs in an ice bath for 5 minutes.
The shells fall off and the eggs are cooked beautifully! When I make them on the stove I always end up with gray rings around my yolk. No more gray rings!
You can find the full recipe HERE!
What do you love to cook in your instant pot?
Looking for more great recipes like this one? Check these out:
Pin this article for later!
Click the Pin button on the image below to save for later.