This shop has been compensated by Collective Bias, Inc. and its advertiser. All opinions are mine alone. #LegendaryTailgate #CollectiveBias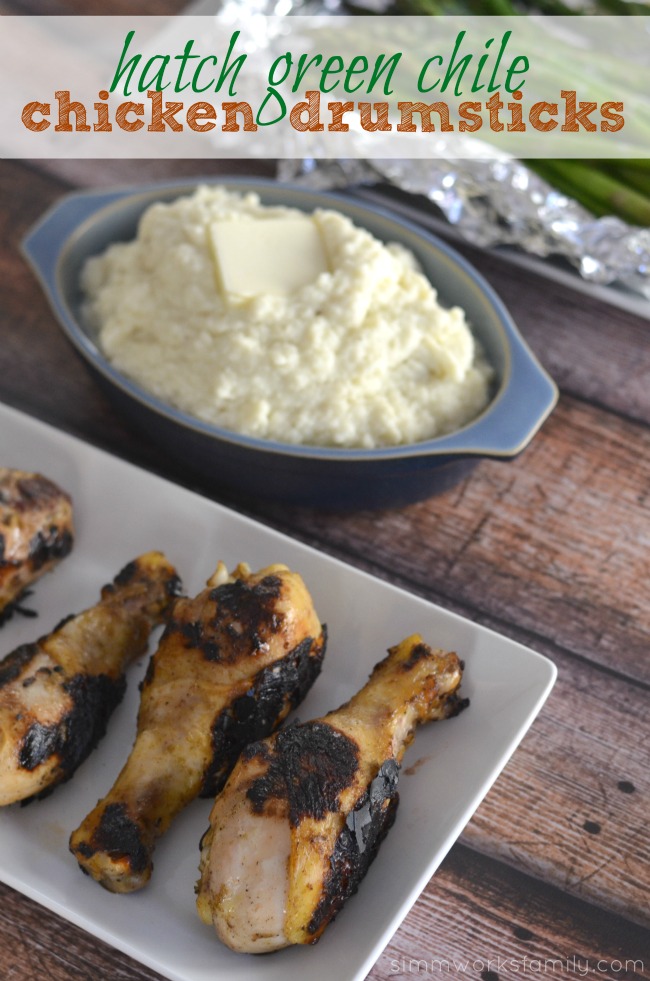 So it's been a little over a month since I've switched over to a low carb high fat lifestyle (LCHF) and I'm starting to get the hang of things. I'm a bit obsessed with experimenting in the kitchen and love to find great meals that I can tweak. One of my favorite recipes to make over and over again is mashed cauliflower. I don't know why… maybe it's the heavy whipping cream and butter? Yeah, it's definitely the heavy whipping cream and butter!
But I can't just eat mashed cauliflower for dinner. Or serve it to the family. They might riot.
This weekend I was doing my grocery run sans kids (yay!) with coffee in hand (double yay!) and I headed down the marinade and sauces aisle. It's one of my favorite aisles to peruse for help for dinner. Not only are there plenty of lower carb/sugar options, but they help make tasty meals in little to no time. This time around I found a delicious green chile marinade in Stubbs Anytime Sauces. Paired with the Foster Farms drumsticks I picked up on sale, I was ready for grilling!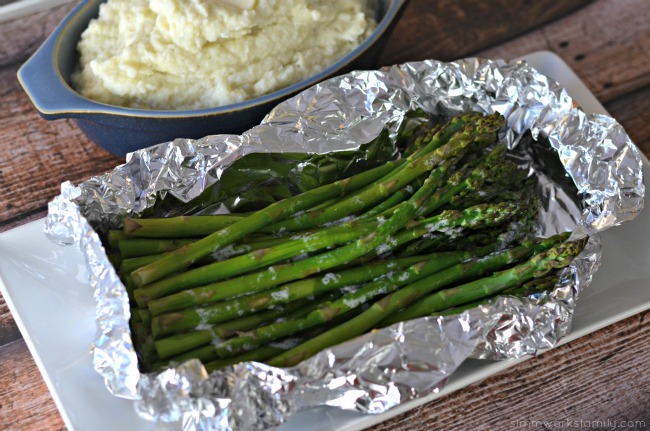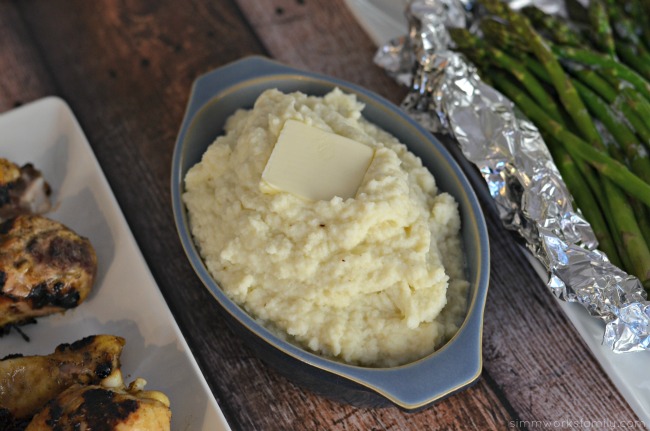 One thing I love about grilling, even in November, is that I can prepare just about anything on the grill. What's not to love about a full meal being cooked outside while I don't have to dirty up the kitchen? Less dishes in my sink. With the help of some foil, I was able to cook up the asparagus and the cauliflower right on the grill along side the drumsticks as they cooked. 
And? It's perfect for tailgating meals too. When we head out to watch our team play on the field when they're here in town we love enjoying a meal on the grill before heading into the stadium. Or when we're hosting family over to watch the game on TV. Grilling makes it easier for us to host our family and enjoy time with them while they're visiting with us. 
Hatch Green Chile Chicken Drumsticks
1 jar Stubb's Anytime Sauces in Green Chile
1 package (24oz) Foster Farms Fresh & Natural Chicken Drumsticks
Olive Oil
Place the drumsticks in a 9×13 baking dish. Pour Stubbs Anytime Sauces over chicken. Cover dish with saran wrap or lid and marinate for 4-24 hours.
Preheat grill. Grab a paper towel and blot with olive oil. Rub on grates to prevent meat from sticking.
Once grill is heated, add drumsticks to the grill. Barbecue for 30-35 minutes or until completely cooked.
Let rest for 5 minutes and serve with veggies.
Serves 8 | Nutritional Info: 123 calories, 2 Net Carbs, 2g Carbs, 5g Fat, 16g Protein, 0g Fiber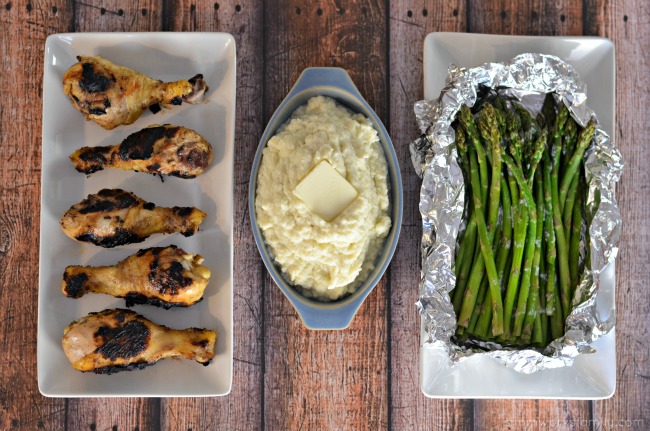 What's your favorite thing to grill on the barbecue?
Looking to make grill time easier? Check out Stubbs anytime sauces at Vons! I found mine in the BBQ Sauce and Vinegar aisle.
When you're in the store, check for an Instant Redeemable Coupon that can be found in-store on the Foster Farms chicken packaging for a discount on Stubbs BBQ sauce so you can save instantly. The coupons expire on 12/31/15.