With Easter right around the corner, these confetti eggs are a great way to celebrate. With the help of our sponsor, Kohl's, we're sharing how you can make them at home! This post is sponsored by Kohl's. I was paid for this post and received the included Carter's clothing as compensation.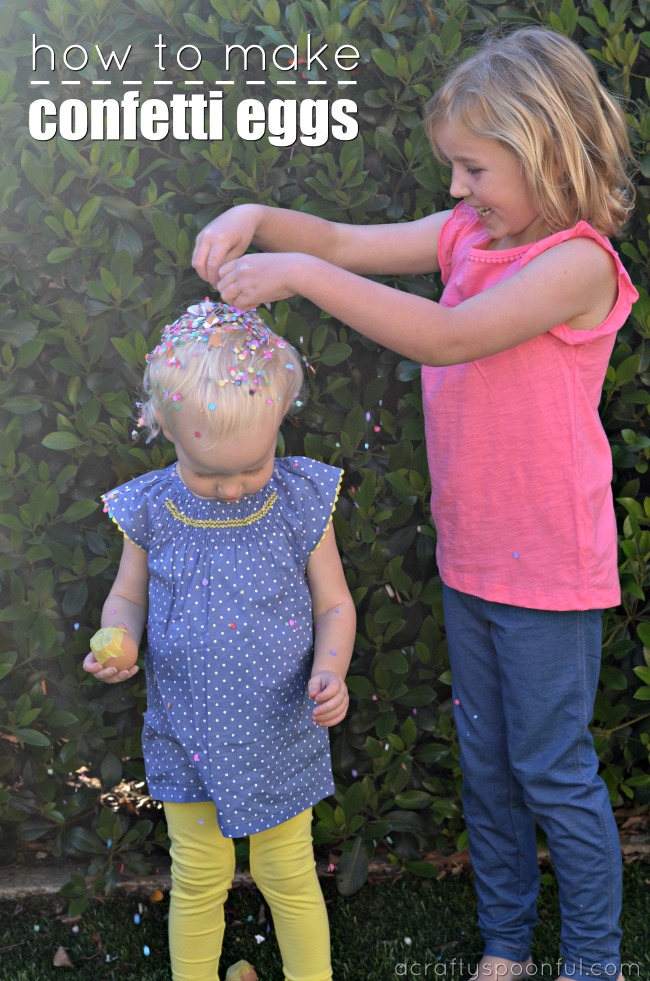 Every year for our kids school festival the most popular booth for the kids is the confetti egg booth. Now before we went to our first festival, I had no idea what confetti eggs were. Then my husband explained it and shared how his grandmother would have egg cartons and eggs all over the house because she'd make confetti eggs all throughout the year in preparation of their school's festival.
Guess what? I've turned into that person. I may or may not have stashed egg shells in egg cartons all around the house to start getting ready for confetti eggs. And with Easter coming up, it's time to start making them! Good thing these are super easy to make and fun for the kids to get involved.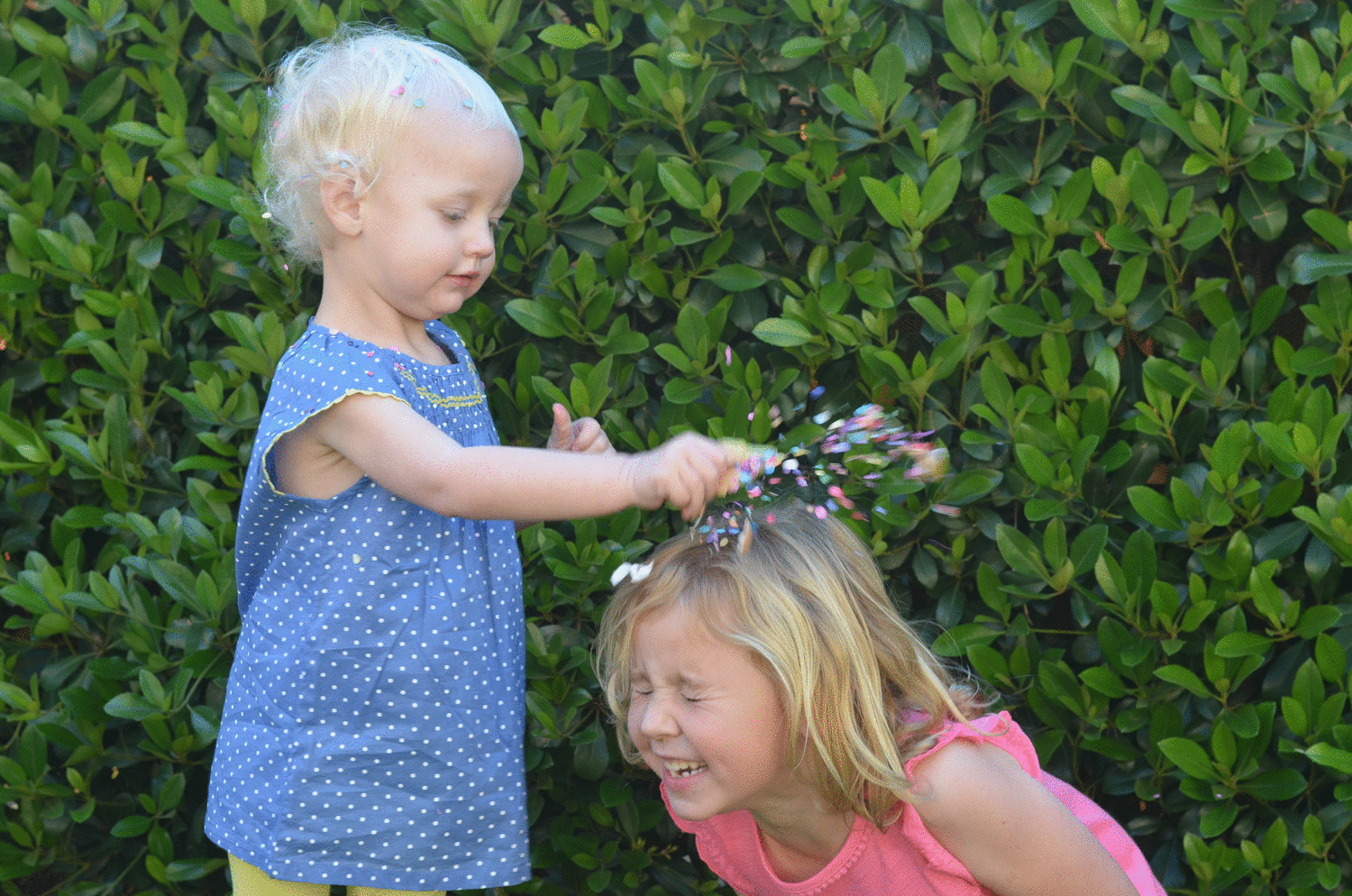 While we're on the topic of Easter prep, in an effort to get ahead of the game, I had the girls come with me to Kohl's to pick out some cute outfits for Easter. This year instead of the pretty dresses they normally turn to, they decided to chose more comfy, playful outfits in beautiful spring colors. I love how these Carter's outfits we picked out allow the kids to play and create without being limited or uncomfortable.
You can check out a few of the looks we chose below!
How to Make Confetti Eggs
What you'll need:
eggs
butter knife
bowl
tissue paper
confetti
scissors
glue stick
egg dye or markers (optional)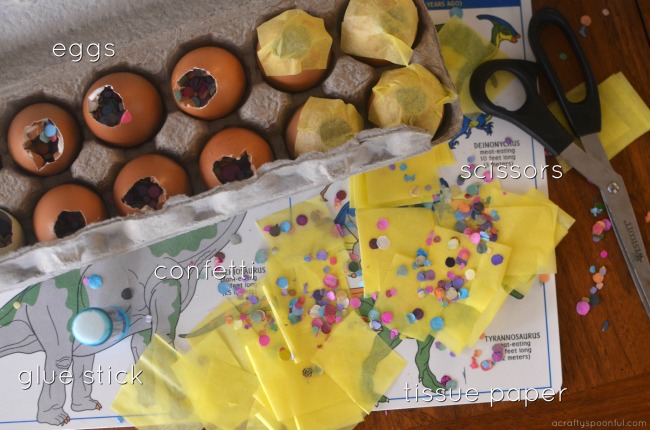 What you do:
1. Taking your egg, carefully tap the top of the egg in a circle with butter knife. Once tapped around the top of the egg, remove egg shell from top. Using knife, scramble the egg in the shell a bit and pour out into bowl.
Rinse egg with water and let dry completely. Scramble up the eggs and enjoy a protein-filled snack!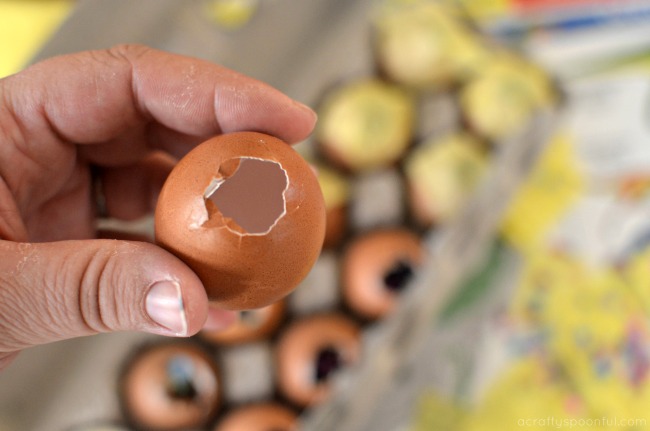 2. OPTIONAL: Once egg has completely dried, you may decorate your egg with markers or egg dye. We just leave ours the same color as the eggs.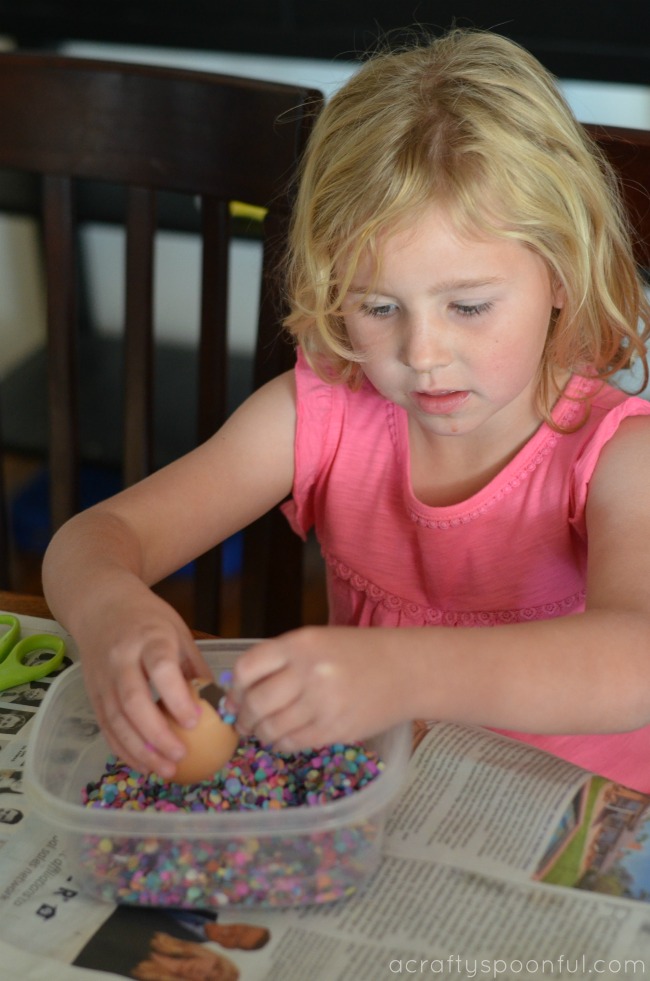 3. Fill egg with confetti about 1/2 to 2/3rds of the way full.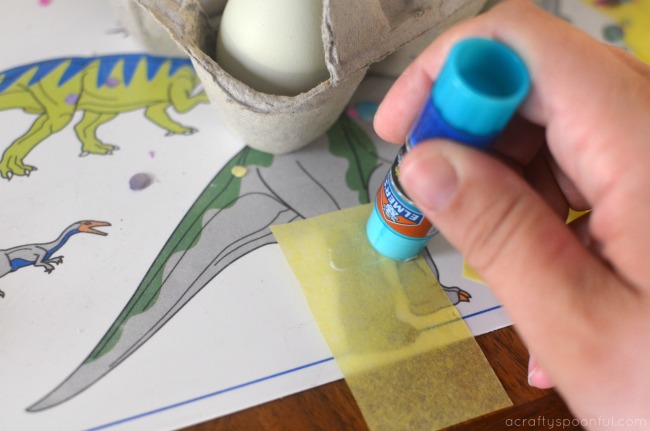 4. Cut out squares and/or rectangles out of your tissue paper. Then, using the glue stick, add glue to the edges of the tissue paper square.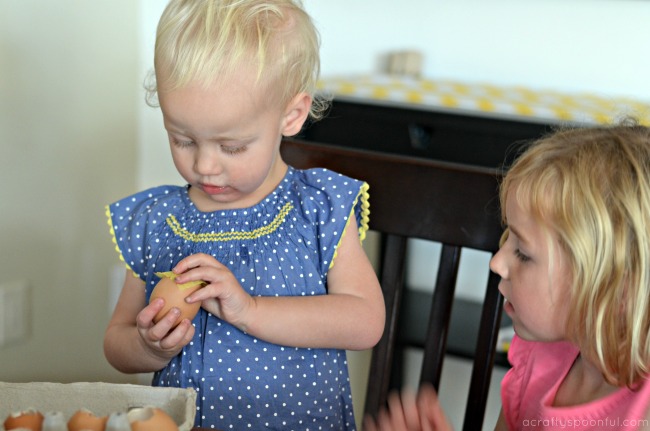 5. Add tissue paper square to top of the egg to cover the hole completely. Let dry and then enjoy going crazy with the eggs!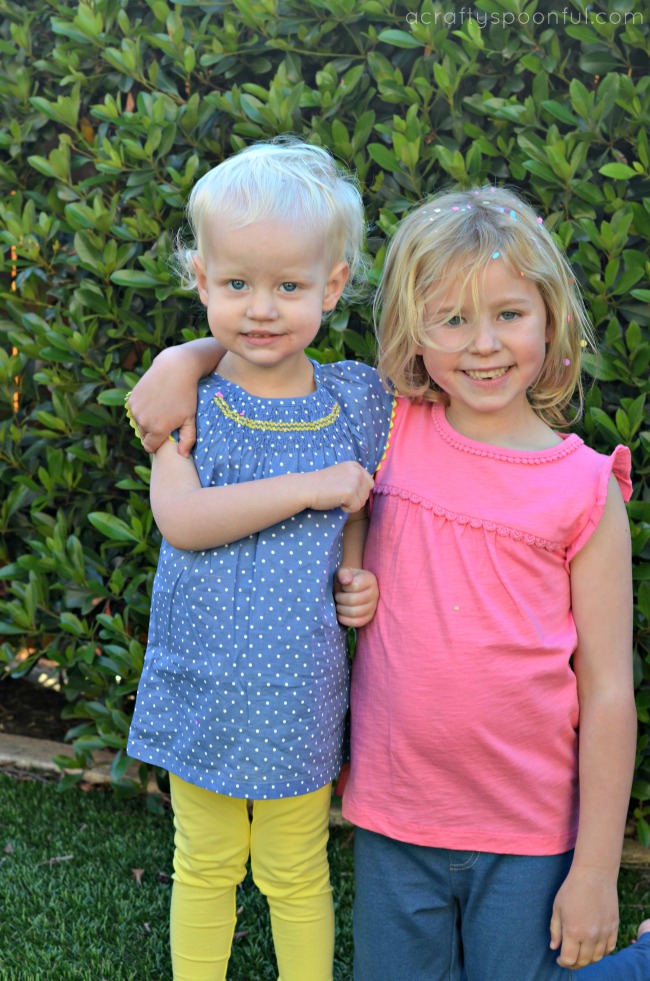 Cute Easter Outfit Ideas
Looking for some outfit ideas for Easter? We've picked out some cute outfit ideas you can pick up at your local Kohl's or online from the Carter's line. How cute are these?
We're huge Carter's fans. We've been clothing our kids in Carter's since they were first born. No, seriously! Each of their newborn outfits was Carter's brand. I love that I can get the girls coordinating outfits since many of the outfits and pieces I found come in both toddler sizes and kid sizes. Perfect for siblings!
From 3/17 – 4/2 you will $10 off a $40 Carter's purchase with promo code KIDSALE10! Take advantage of this great deal and score some adorable outfits for the kids. Win-win, right?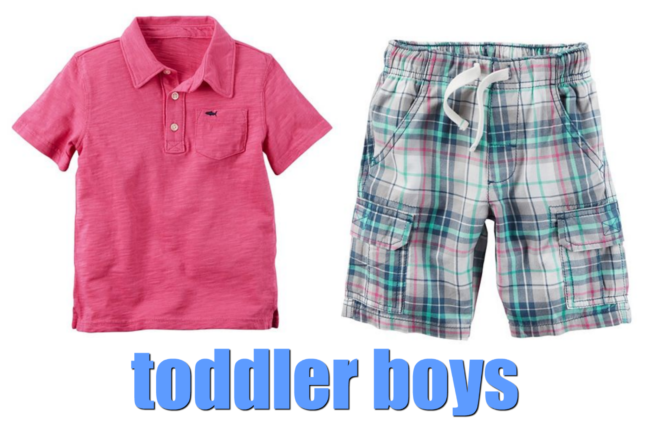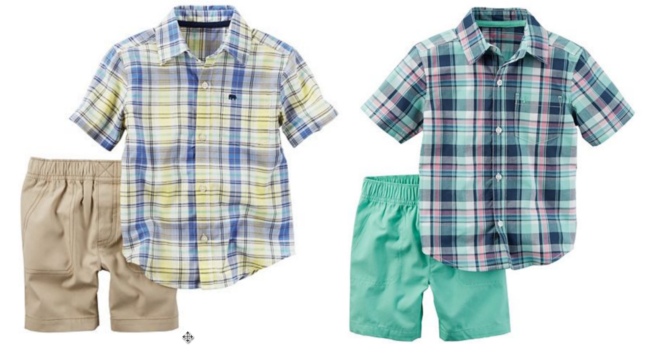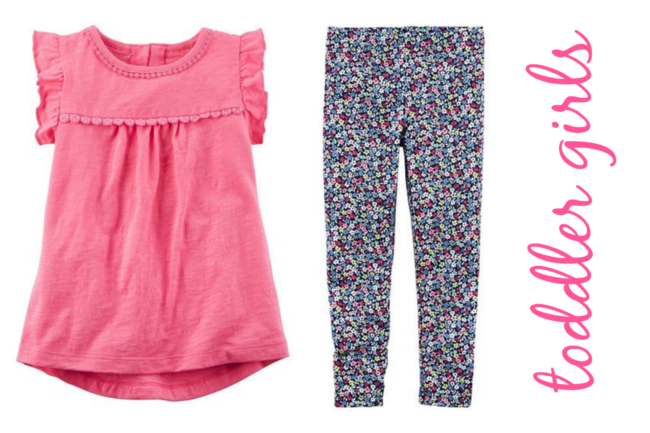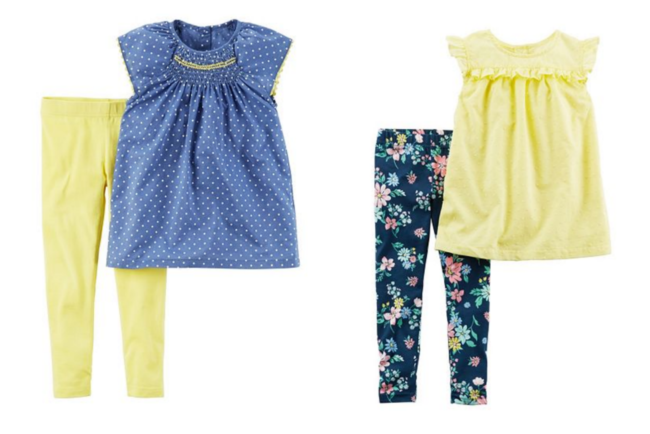 Have you made confetti eggs before?
My blog may contain links to other websites. I am not responsible for the privacy policies of those other websites. When you click on a link, your information may be collected by those websites so I encourage you to read their privacy policies. These affiliate links are not associated with Kohl's.