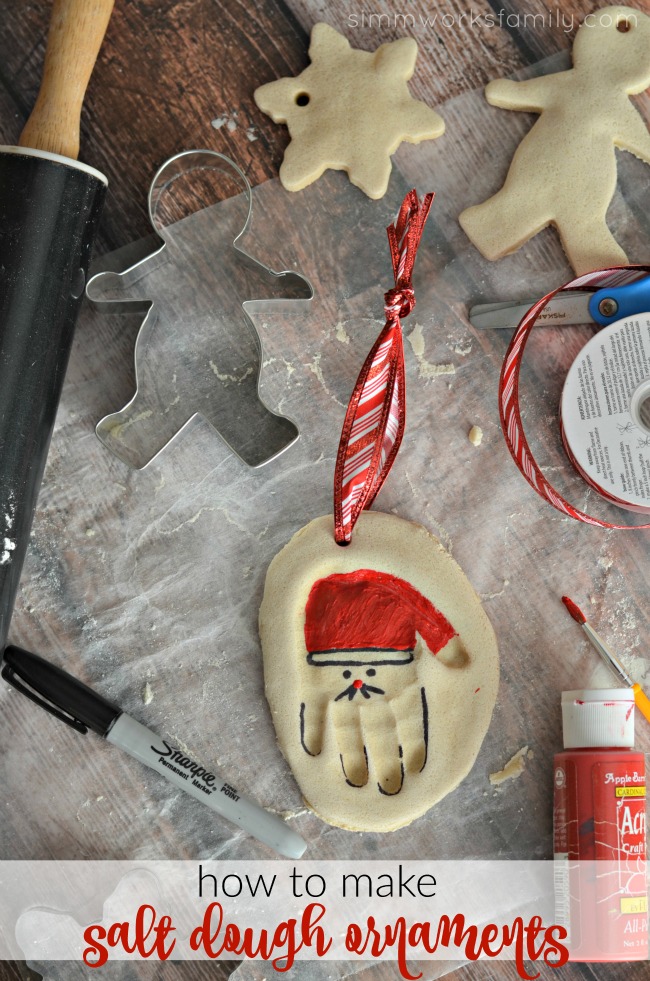 E year my son's school has each class decorate and create ornaments for the kids to gift to their parents. Last year we had fun making reindeer thumbprint ornaments along with a few other great ornament designs. And this year we're going to be making salt dough ornaments with the first graders. There are so many great ideas and techniques to incorporate when making salt dough ornaments with kids. You can get as creative as you like by simply incorporating different mediums when decorating your ornaments.
Since this year is my youngest's first Christmas, I decided to make an example for the kids by using her hand print and turning it into Santa. My other daughter wants to use her footprint to make a reindeer but I'll be sticking with hands for the first graders. I'll also be using cookie cutters for the kids who don't want to do hand prints and I'll have them add two thumbprints to create hearts in the middle of their cut out. They'll get to color and decorate their ornaments after I bake them up.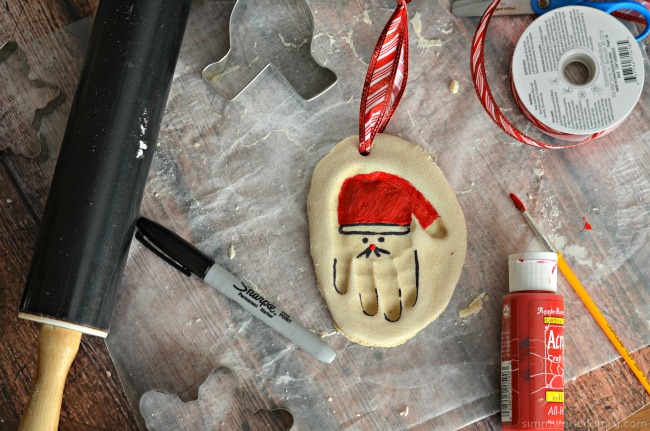 How To Make Salt Dough Ornaments
What you'll need:
1 cup flour
1/2 cup salt
1/2 cup water (more or less depending on dough)
What you do: 
Preheat your oven to 250 degrees.
Grab a medium bowl and mix flour and salt until well incorporated.
Slowly add in water. Start with 1/4 cup and mix in, then add in a bit more until the dough forms and is lightly tacky but not sticky.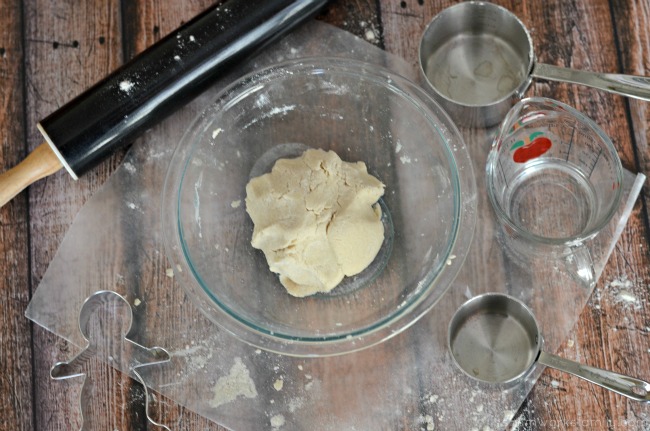 Grab a piece of parchment paper and lightly flour. Turn dough onto floured surface and knead a little more until the dough is smooth.
Roll dough out with rolling pin to 1/4 inch thickness.
Grab a kid and put a hand print in the dough and/or use some cookie cutters to cut out some designs.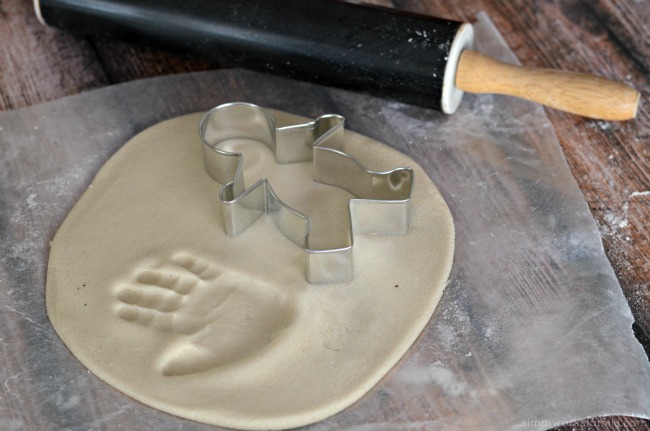 If you're using a hand print, make sure to cut a circle around the hand print leaving room for a hole at the top.
Remove excess dough and set aside. Place parchment paper with ornaments on a cookie sheet. Using a plastic straw, poke a hole at the top of each ornament (for Santa, make sure you put the hole at the palm/bottom  of the hand). Now grab a kid and let them blow on the straw until the little ball of dough that was just punched out pops onto the counter.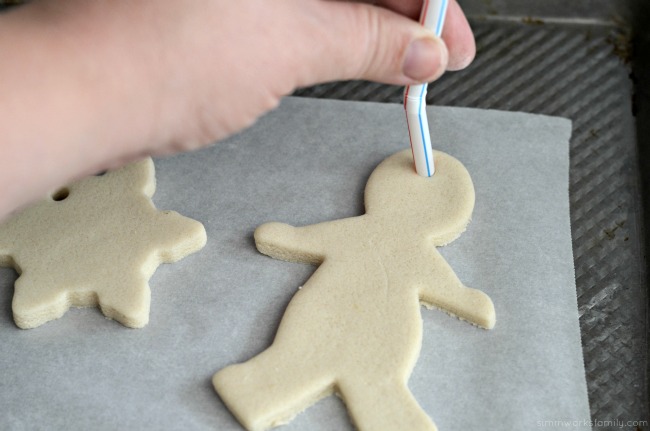 Bake ornaments for 2-3 hours or until hardened. Let cool completely before decorating.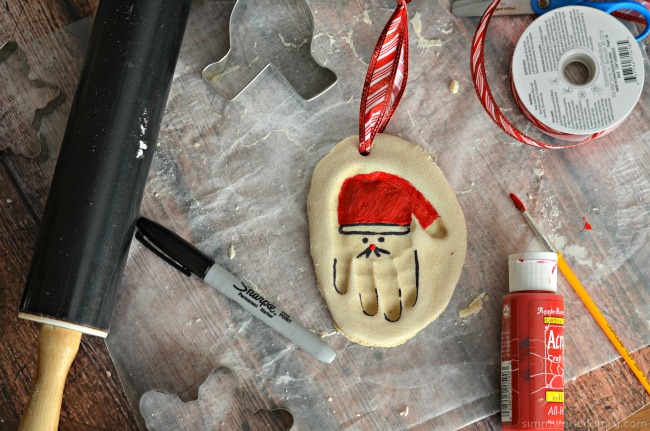 What is your favorite part about the holidays?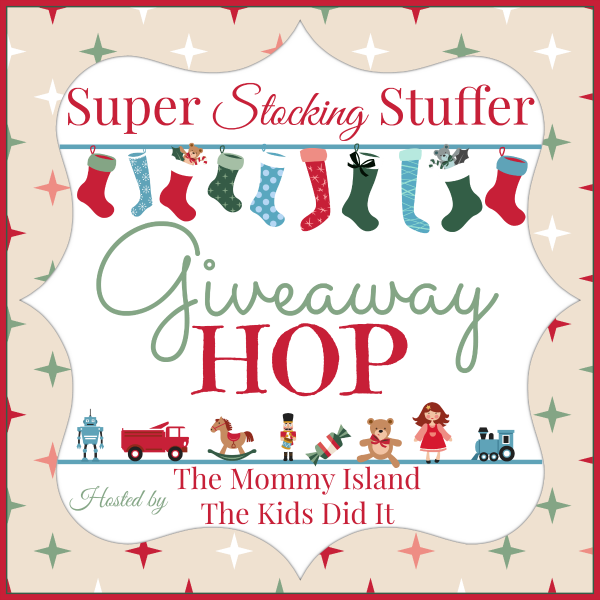 *** This giveaway is closed ***
Congrats Janet!