This article is sponsored by Gymboree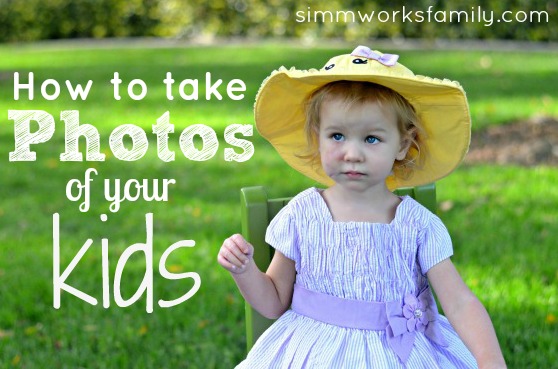 Spring is here and the weather is just getting more and more beautiful here in sunny So Cal. One of the best ways I know how to celebrate the return of spring is to grab my camera, grab the kids, and head outside!
Now like most families, we get our annual family photos with a professional photographer before holiday card time and use these photos to capture the year. I am a huge advocate for professional photography and truly believe that it's a great investment for families.
However I can't afford to take professional photos all year long! So I've done a bit of research and have taught myself how to take great photos of the kids all year round. I thought I'd share this info with you since our kids are growing so fast and these moments should be captured before their gone.
With help from Carrie of For the Love of Photography I've compiled the following tips for you to follow to help guide you and show you how to take photos of your kids.

How to Take Photos of Your Kids
1. Invest in a DSLR
Having the ability to completely control what my camera was doing (and focusing on) was a big thing for me. Before I even got pregnant I knew I wanted to have a good camera on hand to be able to photograph our family adventures.
While this can be quite an investment at first, it pays off in the long run when you're able to create lasting memories and capture great times!
If you're interested in expanding your photography tools consider getting different lenses. Rent and try out new lenses and cameras at your local photography store or at www.borrowlenses.com  before purchasing to make sure you really love them!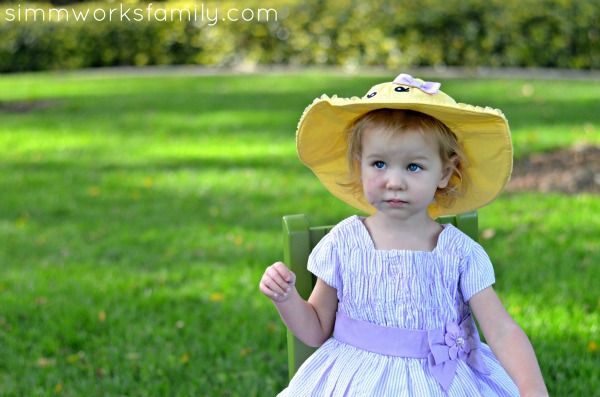 2. Learn How To Use Your Camera
While having a nice camera is great, learning how to use it is even better! Reach out to your photographer and ask if they hold any classes for beginners or parents.
I know quite a few of my photographer friends (including the awesome Meghan Weisman who did my maternity photos with my second pregnancy) who teach these classes specifically for parents!
Another great place to look is the user manual or a how-to book written specifically for your camera. Even if you stay on auto you may learn a few tips about lighting and the time of day you should shoot for optimum photos.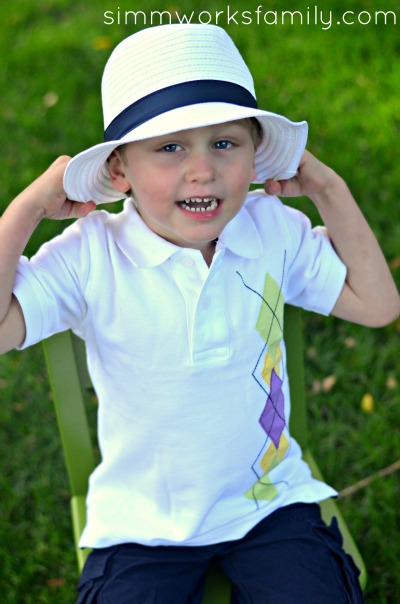 3. Dress to Impress
Choose the outfits your kids wear with care. Especially if your photos will be used for a special occasion (like Easter). By choosing great clothes from head to toe your kids will look even cuter than they already do.
Consider checking out the selection of kids clothing at Gymboree. Not only do they have great styles every season, they also have a great selection of clothing for siblings that are similar to one another.
While I wouldn't advocate matchy matchy outfits, I do like a good coordinated effort for more than one kid.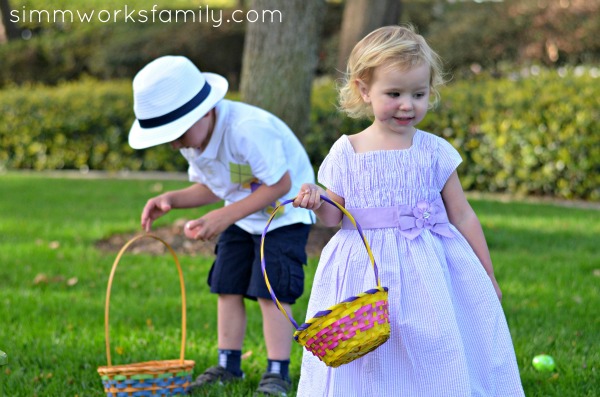 4.  Shooting
Get down to your children's level and make it fun.  Sometimes un-posed (lifestyle) photos work better than a staged setup depending on your child's age.
And really try to engage your child. Ask them questions, tell a story, sing funny songs. Interacting with them while you are shooting will get the best reactions/facial expressions out of them.
5. Find the Light
Even with a point and shoot camera this can be important. Turn off the flash and try to find good lighting to take your photos in.  Soft light (not shade) often works best.  Before sunset (the golden hour) or just after sunrise.
Or if it's an overcast day with no direct sunlight.  Position the light so shadows do not show on your subjects face.  Back lit photos showcase the children's hair and create a halo effect.  This is also beneficial to keep your child's eyes open and avoid squinting.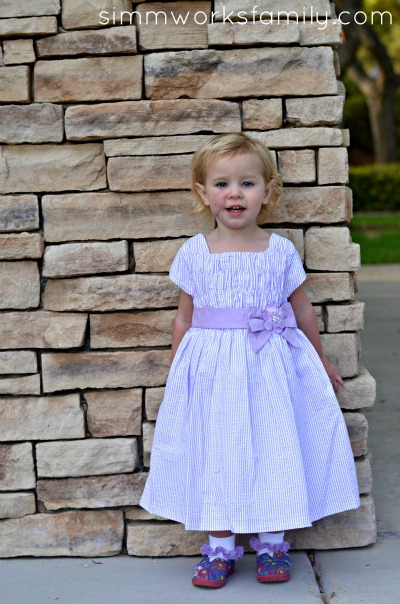 6. Edit Your Photos
No, you won't need to purchase Photoshop if you don't have it. Simply use free programs like Picasa or Picmonkey to help you edit your photos after you take them.
You wouldn't believe what a little highlighting or shadowing can do to a shot to make it perfect. But use the editing software sparingly so your photos don't come off as over-processed. I personally prefer a natural look to my photos.
7.  KEEP TRYING!!!
Photographing your own children can be challenging (especially two and three year olds).
Remember if you do not get the shot you are looking for that day…there is always tomorrow.
I am a Gymboree Grow With Me Blogger
Gymboree has an amazing selection of great quality kids clothing for any occasion.
Whether you're updating your child's wardrobe or finding the perfect outfit for an upcoming celebration, you can find exactly what you need from head to toe at Gymboree.
You can find adorable outfits like the ones in these photos from Gymboree's website or in stores nationwide.
You can also find Gymboree on Facebook and follow them on twitter at @Gymboree.
Disclaimer: This is a sponsored post. All opinions are my own.