This article is sponsored by Gymboree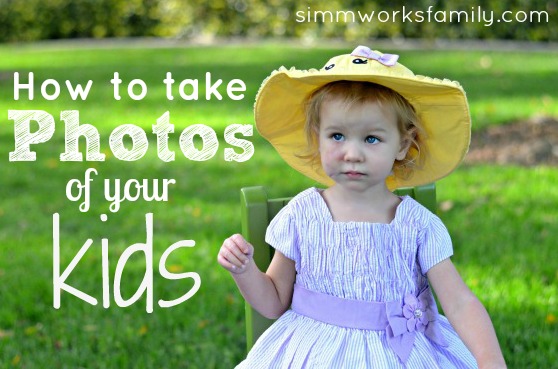 Spring is here and the weather is just getting more and more beautiful here in sunny So Cal. One of the best ways I know how to celebrate the return of spring is to grab my camera, grab the kids, and head outside!
Now like most families, we get our annual family photos with a professional photographer before holiday card time and use these photos to capture the year. I am a huge advocate for professional photography and truly believe that it's a great investment for families.
However I can't afford to take professional photos all year long! So I've done a bit of research and have taught myself how to take great photos of the kids all year round. I thought I'd share this info with you since our kids are growing so fast and these moments should be captured before their gone.
With help from Carrie of For the Love of Photography I've compiled the following tips for you to follow to help guide you and show you how to take photos of your kids.