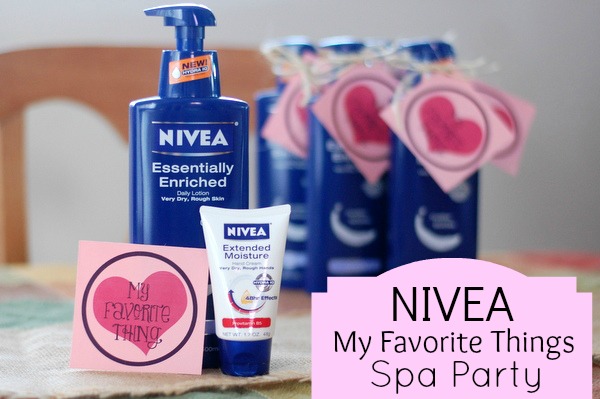 As a mother, one thing we often forget to do is pamper ourselves. We spend so much time making sure everyone else is being taken care of that we forget to take a few moments for us.
This weekend I decided to take a few moments for myself. And invite a few friends over to enjoy themselves as well.
One of my favorite types of parties to throw is a My Favorite Things party. Each guest brings their favorite item to share with the others; 5 of the same thing $6 or under in value. Since we've already shared our favorite thing, our favorite baby item, and our favorite children's activity, I thought that we could spin the theme a little differently this time.
A My Favorite Things Spa Party!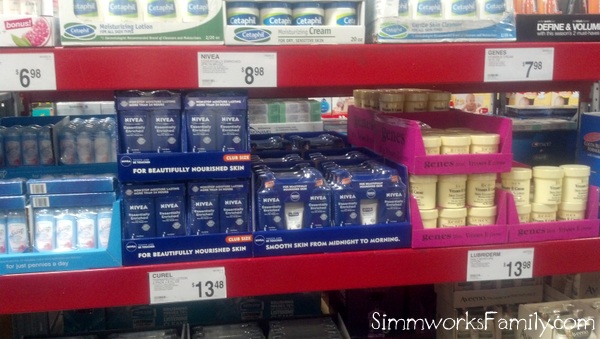 Since this would be a party, I headed to Sam's Club to pick up some appetizers and party food. I absolutely love serving appetizers because they're easier to eat while chatting and I can serve more varieties of food!
Once we got to Sams I immediately headed back to the food. I grabbed some yummy looking red velvet mini cupcakes, brie in puffed pastry, and than made my way to the frozen appetizers. I picked up some chicken bruschetta and deli spirals to heat up for the girls.
With everything I needed to serve in my cart, I headed over to where all of the lotions were so that I could pick up my favorite body lotion – NIVEA! And for less than $4.50 each, a bottle of NIVEA lotion would be perfect to share at my party.
To see more of my shopping trip, visit my My Favorite Things Spa Party with Nivea Google + Album.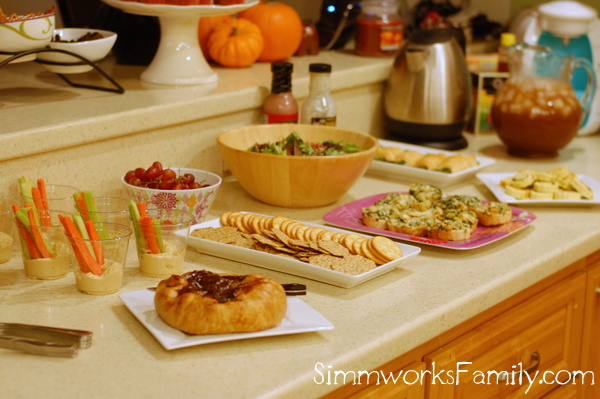 Appetizers and Party Food
I grabbed a few of my favorite easy appetizers to serve to my friends. A creamy brie in puffed pastry with jam, chicken bruschetta, salad, deli spirals, and some carrot and celery sticks with hummus.
While I went with easy choices that just needed to be heat up, I did want to make one dish. So I put together a few of my favorite flavors to create these Bacon Wrapped Asparagus Rolls.
I paired everything with wine and sparkling lemonade iced tea and honey (for those who couldn't partake in the wine).

Our Favorite Things
After indulging a bit it was time to show off our favorite things! So we all put what we brought out on the table and drew names to see who would get our favorite things.
Each guest wrote their name on 5 pieces of paper. Then they put them in a bowl. I went around the room and had each person draw 5 different names out.
Once everyone had their name we went around the room and each woman shared what their favorite thing was and why. Then she called out the names she drew and passed out her favorite item to them.
A few guests were quite excited about what they received (as you can see in the photo below). Some may or may not have jumped up and down with excitement when they found out they were getting the large bottle of NIVEA lotion. And don't worry, not just 5 of my guests went home with NIVEA. Everyone took home a bottle!

Pampering Ourselves
Once we were done sharing our favorite things it was time for a little pampering. I set up nail polish stations in a few places and everyone got to try out the NIVEA lotion after their nails were all pretty. I also created a DIY Body Scrub station so that each guest could make their own body scrub to take home with them.
After they were done creating their own personal scrub, the girls tried it out on their hands. We locked in the newly exfoliated softness with NIVEA extended moisture lotion. I made sure everyone knew they needed to do the same thing to their feet once they got home! Their toes would thank them. I know mine did.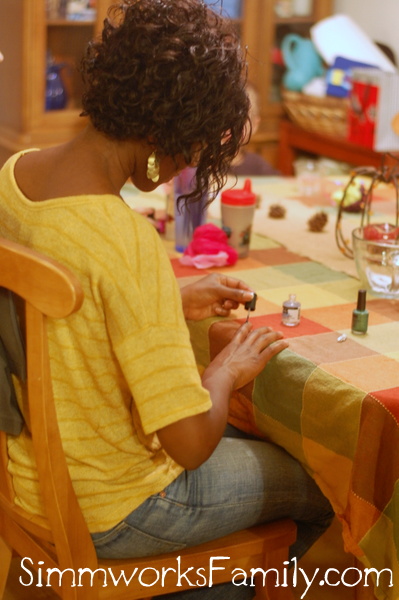 The Spa Experience
Giving ourselves a little time to get away and enjoy ourselves is crucial in staying sane. As a busy mother of two, I know that the best way to stay on top of things and be the best mom I can is to make sure that I'm at 100%.
This little bit of indulgence was just enough to give us the rest we needed and to let us experience a few new things. Now that we have a few new products to love, we can try them out on our own and see if they become favorites of ours as well!
If you're looking for a great way to get the girls together I highly suggest recreating a My Favorite Things Spa Party of your own. It's well worth it.

You can find my favorite NIVEA lotion at Sam's Club in a convenient 2-pack. You can also find NIVEA on Facebook and follow them on twitter at @NIVEAUSA.
How do you make time for yourself?
Disclaimer: I am a member of the Collective Bias™ Social Fabric® Community.  This content has been compensated as part of a social shopper insights study for Collective Bias™ and Beiersdorf for NIVEA.  All opinions are my own. #NIVEAmoments #CBias #SocialFabric