These Jungle Animal Themed Nursery Ideas are great for a gender neutral room for baby.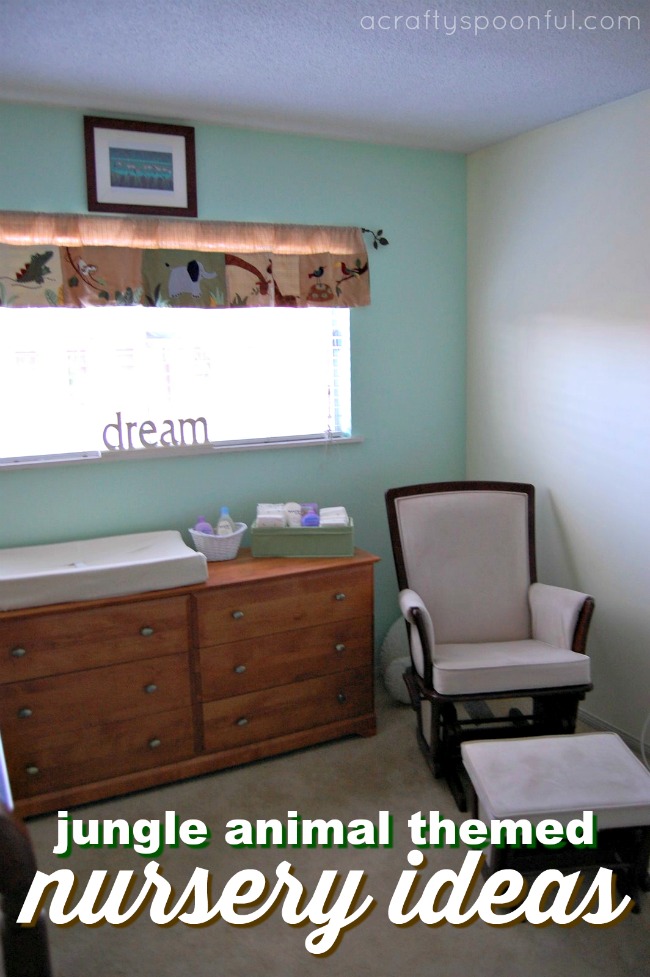 Our son has a finished room! But it's not like he's sleeping in it anytime soon 🙂 I quite like him right by me when we sleep. At least for these first few months… maybe longer. Let me know what you think.
We went with a jungle animal theme and didn't go too crazy with furniture or design. My husband painted the stripes on the walls using a low VOC paint and alternated solid colors on the other walls.
I found a cute line of nursery items at Babies R Us to complete the room with a few personal touches throughout.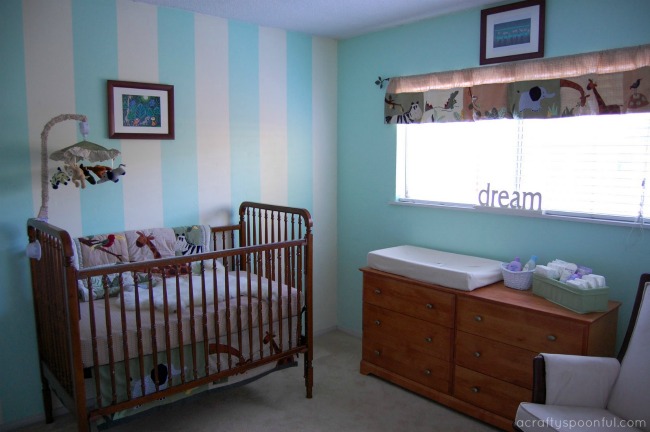 Furniture: Upcycling and Repurposing
We were given a crib from my husband's brother to use for the nursery. The colors fit perfectly in with the jungle themed crib set. We fixed the drop side with a kit we received from the manufacturer.
In an effort to save room, we purchased a full sized dresser and simply added a changing pad to the top of the dresser. The top of the dresser will be used as a book shelf after he outgrows the changing pad. We added a non-slip under mat to the underneath of the pad and strapped it to the dresser so there'd be no accidents.
The only new item in the room is my new glider. We scored at Costco and found it as soon as we walked into the store. I had never seen gliders at Costco so it had to be fate. After our jaws dropped at the cost of the ones at Babies R Us, it was a great relief to find a budget friendly option.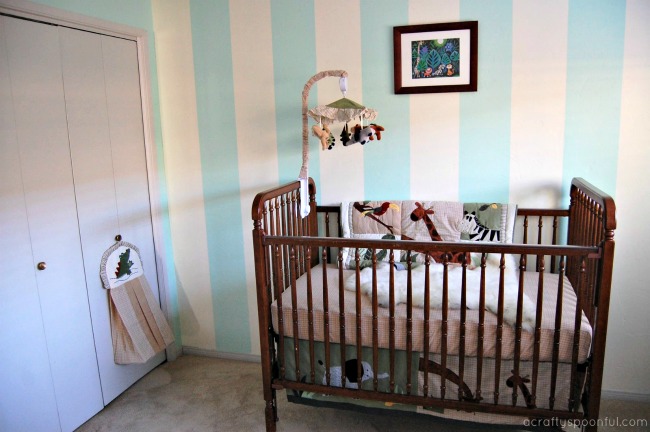 The Little Details: Utilizing Gifts and Memorabilia
To decorate the room, we used items we had either received as baby shower gifts or memorabilia we had already. We had purchased a few prints from Disneyland that went perfectly with the jungle and kid theme so we framed them and added them ot the walls. There is still enough space on the walls to add some other fun items as he grows.
With the crib set, we also got a matching mobile and diaper holder. Since we're using cloth diapers, we've been using the diaper holder as a laundry hamper but I'm sure it won't be able to hold all of his dirty clothes as he grows!
We also got an adorable little chair at our shower that fits the theme perfectly. I just know he's going to grow to love that chair.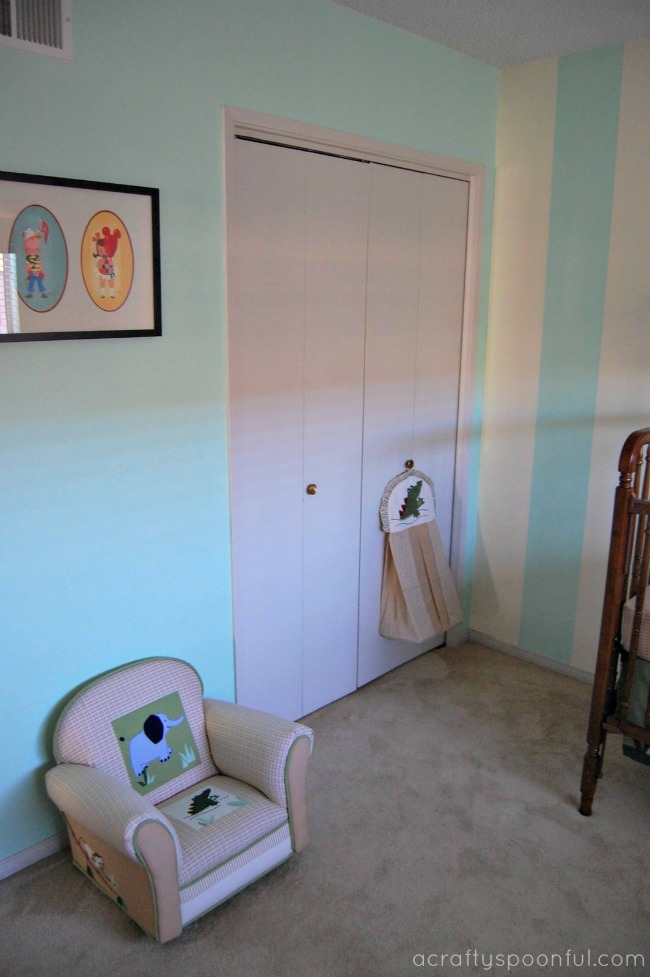 We were so grateful to receive such amazing hand-me-downs, gifts, and other items to complete this room. And I know that it will be the perfect place for our son to grow and learn.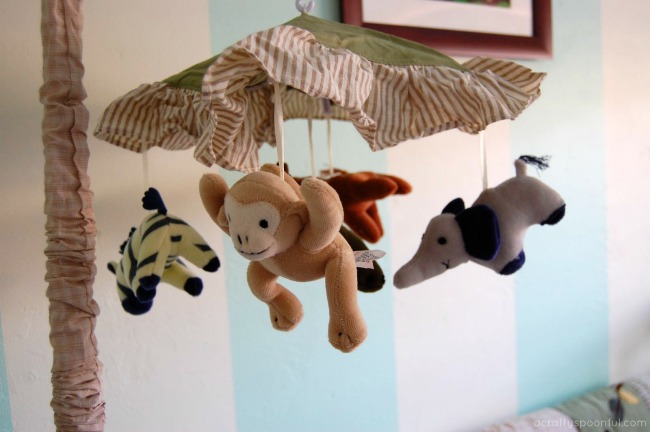 What's in your nursery that you can't live without?
Like what you've read? Here's more great suggestions!
Pin this article for later!
Click the Pin button on the image below to save for later.