This post featuring a delicious Sweet'N Low inspired Spiked Apple Cider with Spiced Rum as part of a sponsored post for Socialstars #SweetNLowStars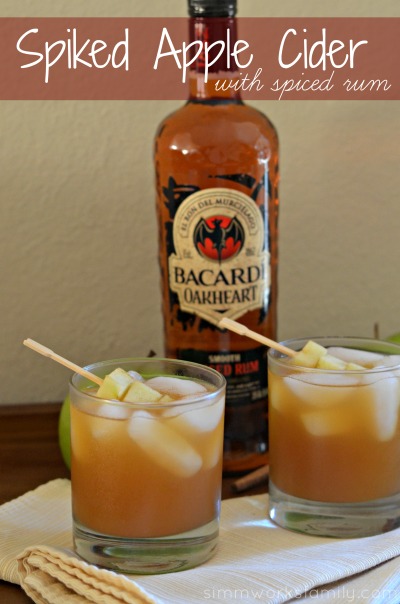 Even though it is still very much summer temperature wise here in Southern California, September has always meant one thing for me… apple season! It's the time all of the orchards up in Julian and the surrounding areas open up so that the public can come up and pick baskets of apples to take home with them and enjoy.
Last year we were lucky enough to take a trip back East to visit my husband's brother and his wife in Boston. While we were there we were able to head out to an apple orchard and continue our apple picking tradition while on vacation. It was quite fun and just as delicious of an adventure as it is out here (only a little chillier).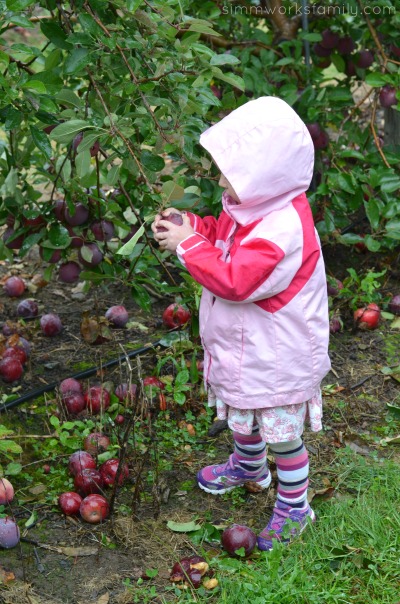 With all of these apples comes the fabulous homemade apple cider you can purchase after picking. And that apple cider has to be enjoyed! So why not in a delicious apple-flavored cocktail? This spiked apple cider drink recipe is one we enjoy each year.
However with a little bun in the oven I won't be enjoying this drink quite as much as my friends will this year. Luckily you can just omit the rum for a fun mocktail that even the kids will enjoy!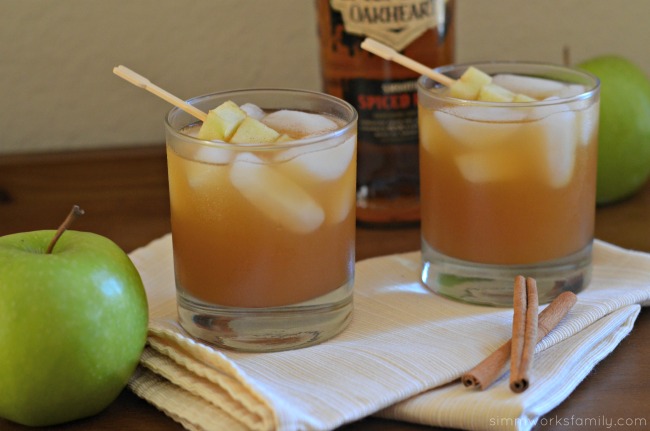 Spiked Apple Cider
1/2 gallon apple cider
1 cup spiced rum
1 orange (juiced)
5 packets Sweet'N Low
1 teaspoon allspice
1 teaspoon cinnamon (plus a sprinkle for garnish)
Pinch grated nutmeg
1 Granny Smith apple (peeled, cut into large chunks)
1/2 lemon (juiced)
Add apple cider, rum, Sweet'N Low, orange juice and spices to a pitcher and stir until combined.
Take chunks of apple and toss in lemon juice. Thread onto a skewer for garnish.
Place ice in tumblers and pour spiked cider over the ice. Add apple garnish and a sprinkle of cinnamon and enjoy!
What's your favorite Fall flavor?