This refreshing apple ginger screwdriver is the perfect drink to cool down at the beginning of fall when the crisp hasn't quite reached the air.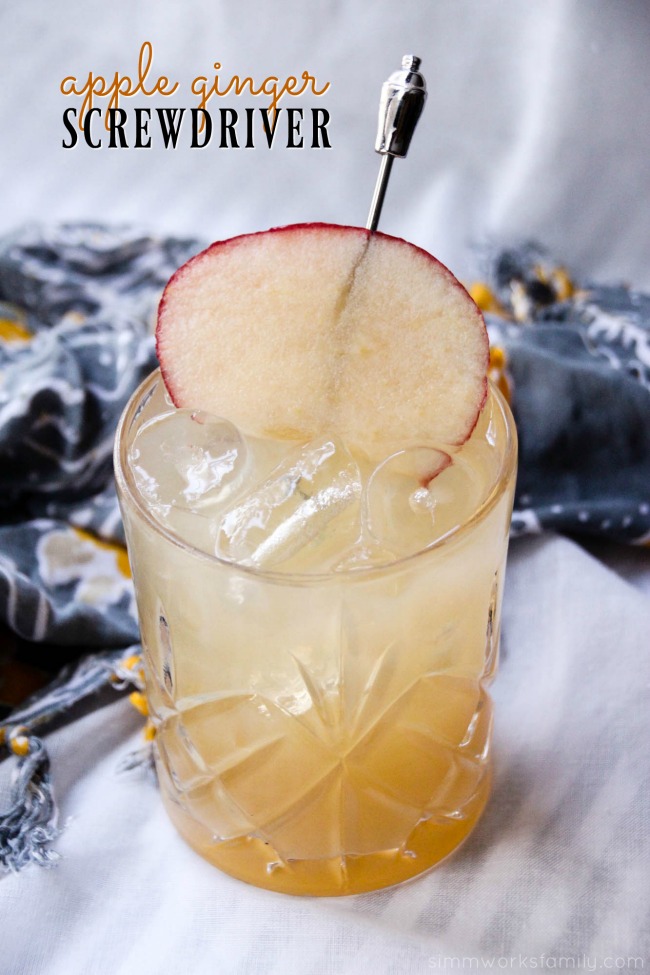 The kids are back in school, it's almost the official start of fall, and mama's happy for a few hours of peace during naptime to get back to what she loves doing… creating! So in celebration I thought I would start first with a delicious cocktail for all of the other mamas (and dads) who might need to take a moment to themselves before, dare I say it, the holidays get closer.
In this time between summer and the holidays, we love planning fun outings and get togethers and try and map out how the end of the year will be. And right now it's almost time to start planning our annual apple picking trip! I cannot wait to make a list of all of the fun apple-filled recipes I want to try this year. I never know exactly what apples we'll be picking so it's fun to get some ideas for tart and sweet apple recipes. Many which would go great with this delicious cocktail!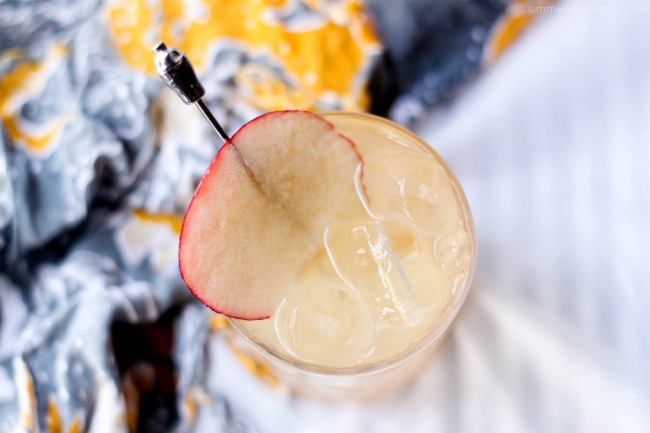 Apple Ginger Screwdriver
1.5 ounces Tito's Vodka
3 ounces Apple Ginger Juice
1 Ripe Red Apple
Crushed Ice
In a cocktail shaker, add Tito's vodka or a vodka of your choice, R.W. Knudsen Apple Ginger Juice and top with crushed ice.
Shake it, but don't break it for 30 seconds.
Strain into a standard whiskey glass.
Garnish with an apple slice.
Serve and enjoy with friends.
What are you most excited about for this time of year?
Looking for more great drink ideas as we head into the holidays? Check out a few of our favorites: