These deliciously tempting candy apple bars with M&M's are the perfect sweet treat to use up all of those apples you picked this season!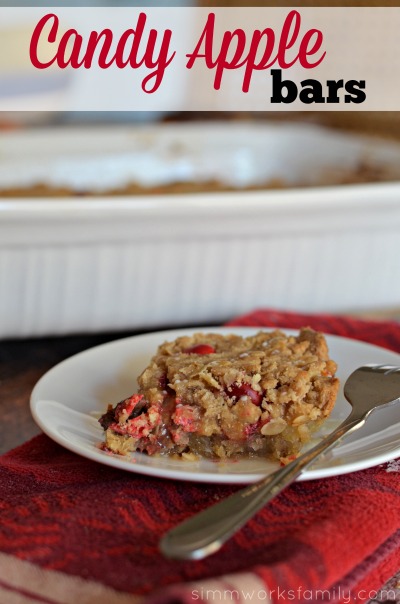 Oh my gosh you guys. I'm seriously melting right now and wondering where the heck fall is. Over 100 degrees today and the forecast does not look good over the next week. Oh, how I yearn for the cool crisp 75-degree air of fall.
With pregnancy cravings that have me wanting apple pie, hearty stews, and other fall recipes I can't help but give into temptation and bake up a delicious treat for the family even when it's a sauna inside and outside of the house. Did I mention we have no a/c in the new house? Yeah…
After finding some delicious Candy Apple M&M's on our most recent trip to Walmart I was inspired to make these delicious candy apple bars that are part apple pie, part candy apple.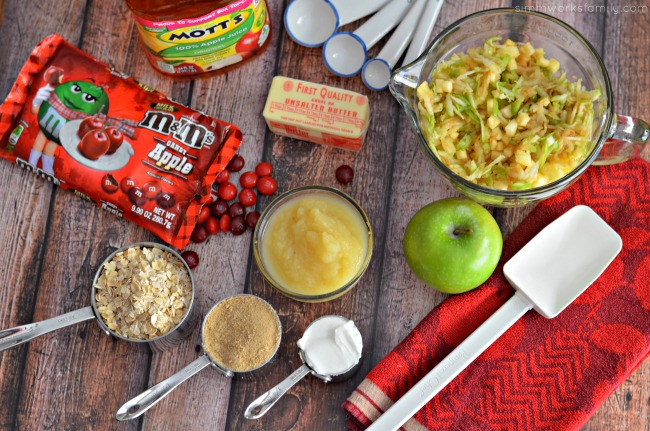 I made sure to gather most of the ingredients we needed and have it all pre-measured because another crazy girl in the house wanted to help mama out even in this heat.
I've found that when cooking or baking with kids a little prep work goes a long way. And makes things go a little smoother. And this recipe couldn't be easier to make with kids. No mixer needed, no special measuring or ingredients. Easy peasy!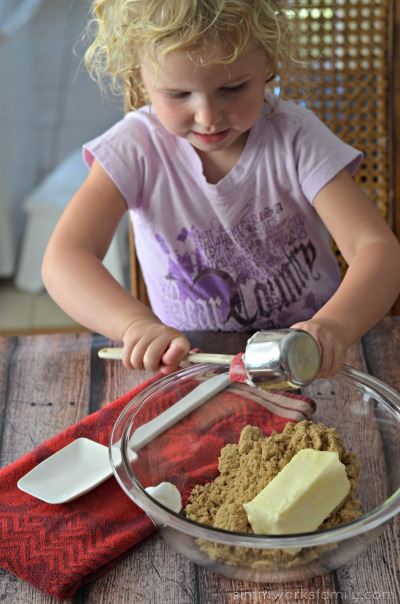 We mixed together the oat mixture and reserved a bit for the topping. The rest we mixed with some delicious applesauce
Once the applesauce oat mixture was ready I let my daughter spread it on the bottom of our 9×13 pan while I tossed the apples in some flour.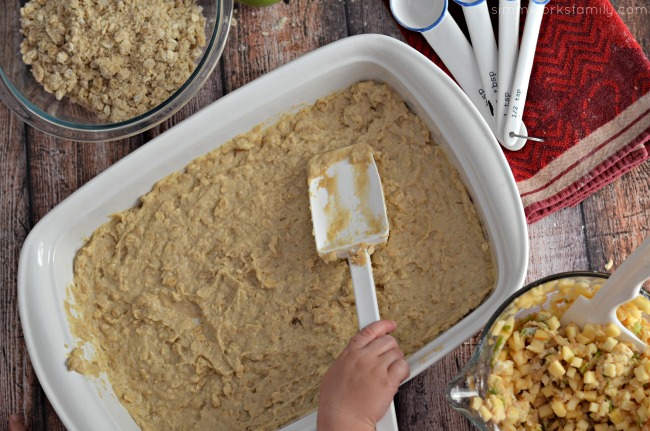 Next was my daughter's favorite part. After I put a layer of apples down she was in charge of adding the Candy Apple M&M's on top of the apples. Now normally I use a layer of caramel here for caramel apple bars but we wanted some chocolatey candy goodness.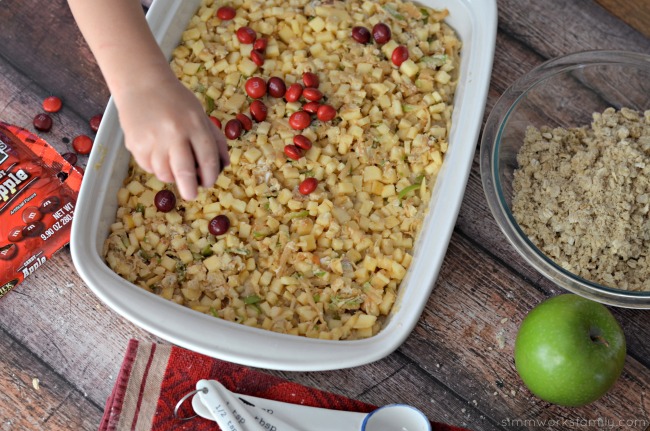 Once she was done I spread the reserved oat mixture over everything and had her help push it down gently. Then we baked up this scrumptious dessert and enjoyed a little kiddy pool fun to cool down.
By dinnertime, these were perfectly cooled and ready to enjoy for our dessert. Boy, was this a good treat to end our hot day. Now let's bring on some cooler temperatures!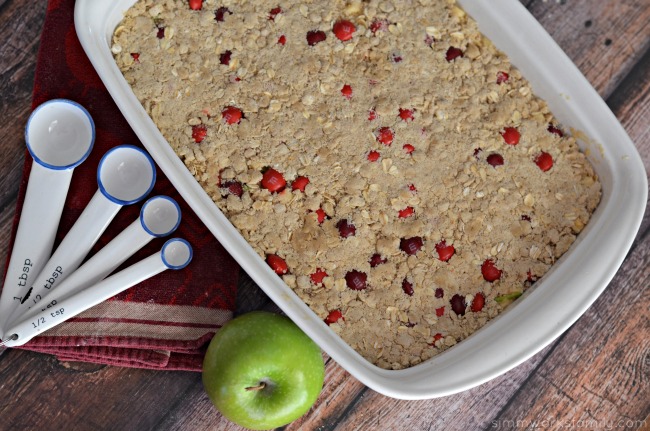 Candy Apple Bars with M&M's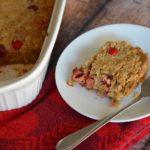 For the candy apple bars
1 cup packed brown sugar
1/2 cup butter (softened)
1/4 cup vegetable shortening
1 3/4 cups all-purpose flour
1 1/2 cups old fashioned oats
1 teaspoon salt
1/2 teaspoon baking soda
1 cup applesauce
3 peeled fuji apples (finely diced)
1 granny smith apple (grated)
3 tablespoons all-purpose flour
1 1/2 cup Candy Apple M&M's
For the drizzle
1 cup powdered sugar (sifted)
3 tablespoons apple juice
Heat oven to 400ºF. Mix brown sugar, butter and shortening in large bowl. Stir in 1 3/4 cups flour, the oats, salt and baking soda. Reserve 2 cups oat mixture. Mix remaining oat mixture with applesauce and spread on the bottom of an un-greased 13×9 pan.
Toss apples and 3 tablespoons flour; spread over mixture in pan. Spread Candy Apple M&M's evenly over apples. Sprinkle with reserved oat mixture; press lightly.
Bake 25 to 30 minutes or until topping is golden brown and apples are tender.
While bars are baking, mix together powdered sugar and apple juice and set aside. Once bars are done, let cool before drizzling with icing and enjoy!

Grab What You Need: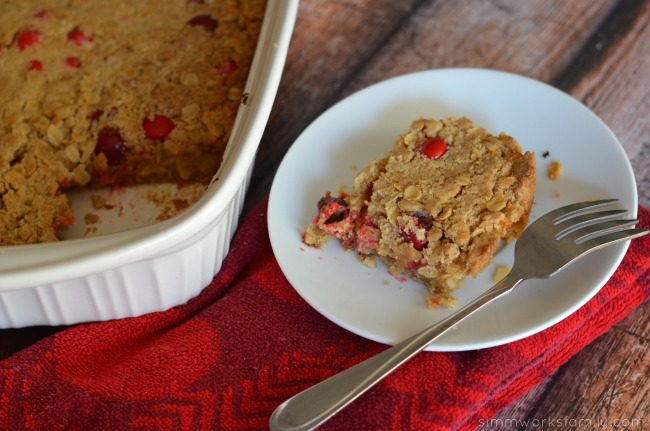 What's your favorite fall-inspired dish?
*This post was originally featured on September 14t, 2014.