I'm starting this New Year off with a bang with this January Fitness Photo a Day Challenge. Finding the motivation to keep going and the accountability of sharing my journey this next year as I get closer to my goal is my biggest inspiration right now!
Plus, being able to discover new Instagram users to follow and see so many creative pictures out there is so helpful and lets me get to know my Instagram friends a bit more.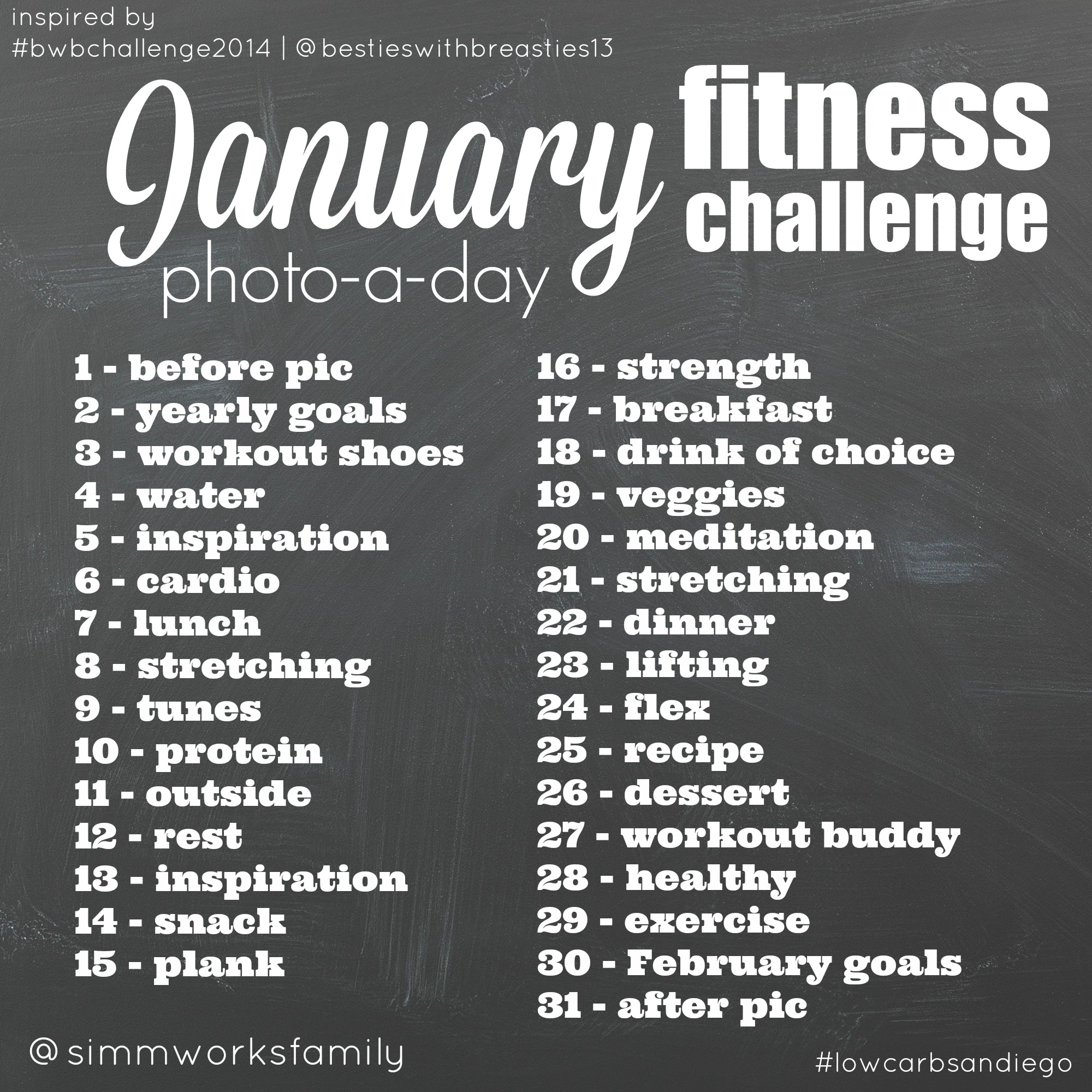 This is all you have to do:

Find me on Instagram at @simmworksfamily to easily follow along. Use the hashtag #lowcarbsandiego to make sure we can all see your pictures. Leave your Instagram handle in the comments so I can make sure to follow you back! Start taking pictures and join along now. No need to wait until the beginning of each month. Jump in whenever and post when you can. Have fun with it!
How do you challenge yourself?