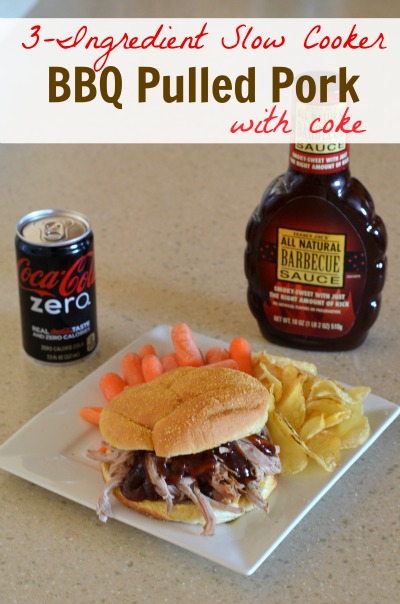 Using the slow cooker during the week not only saves me time in the evening but can also be a cost savings to us as well!
I can stock up on our favorite meats and veggies and throw them in the slow cooker in the morning without having to thaw them. What I'm left with is a tasty dinner to serve to my family.
One of our favorite slow cooker meals is pulled pork. Not only can we enjoy the pork on a pulled pork sandwich, but we can also use the meat for enchiladas, casseroles, and more!
The best part is that all you put in the crock pot are two ingredients.
Slow Cooker Pulled Pork with Coke
 What You'll Need:
Pork Tenderloin (or any cut you like)
1 can regular Coke
barbecue sauce (optional)
buns (optional)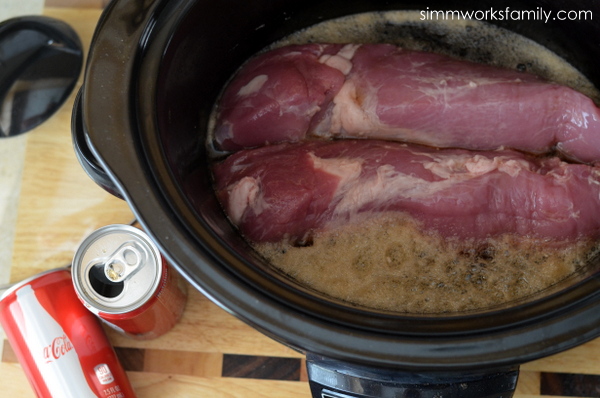 What You Do:
Place pork in slow cooker
Pour can of Coke on top of pork
Cook on low for 6 hours or until fork tender and cooked thoroughly (try not to over cook or else it may be dry).
Take meat out and, if using for pulled pork sandwiches, place in a bowl. Using a fork, shred the meat into smaller pieces.
Top meat with barbecue sauce and mix well. Place back in the slow cooker if you'll be eating later (or serving multiple guests at a party) and set to warm.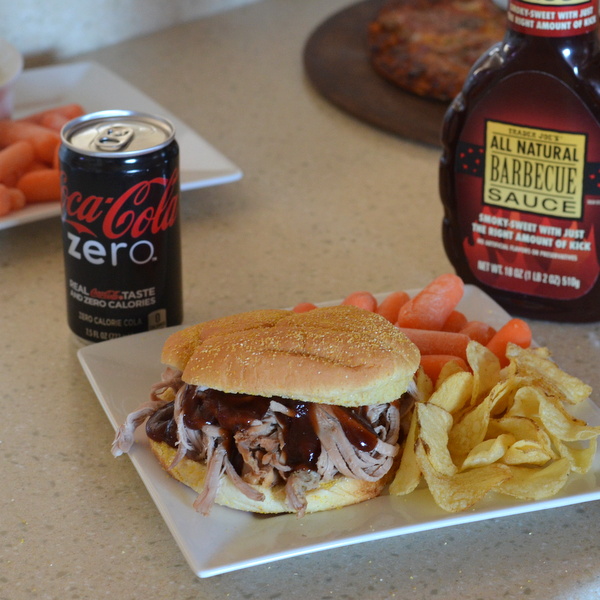 What do you love making in a slow cooker?