I'm sharing this delicious Grilled Pulled Pork and Mac and Cheese Sandwich recipe and other creative ways to use leftovers with Campbell's® Sauces as part of a sponsored post for Socialstars. #CampbellsSauces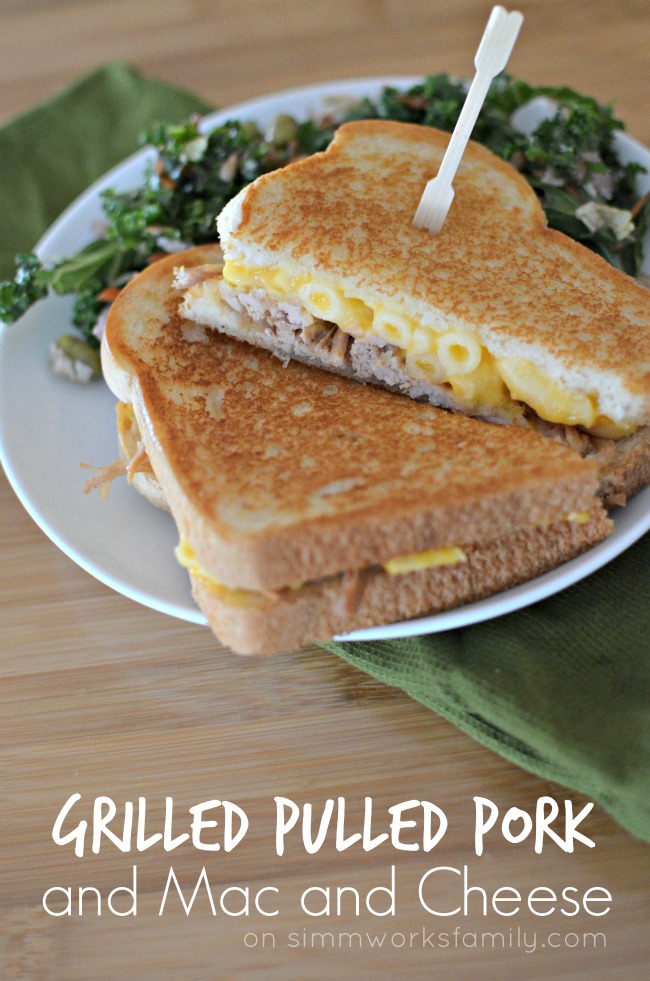 As I mentioned previously, pre-planning meals with a newborn in the house is quite important when I have a house full of hungry people. Luckily I'm fairly creative and have not only planned out great slow cooker freezer meals but have also figured out ways to use those meals along with others I've prepared to make delicious leftover dishes like this grilled pulled pork and mac and cheese sandwich.
Getting creative with leftovers doesn't have to be hard. Many dishes can be recreated simply by pairing them with another dish or adding a few other ingredients to change things up.
One of my favorite things to do is make a protein in the crock pot like chicken, beef, or pork, and have that meat slated for a few different recipes to make throughout the week. Cooking it up on a Monday means that I could easily have dinner prepped for Monday night, Wednesday and Friday! And we're not eating the same boring leftovers.  [Read more…]