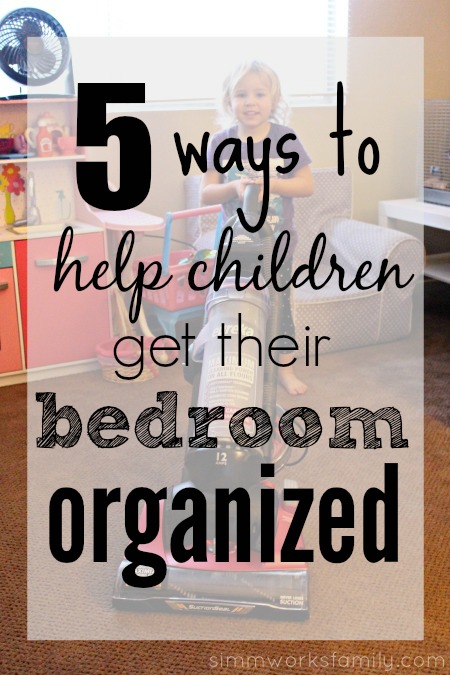 Is your child's bedroom an unorganized mess every time you walk in? Well, if your children are old enough, it may be time to help them learn how to organize their bedroom.
Last year I shared how we get the kids involved in cleaning. And organizing isn't that much different. Once your kids have mastered cleaning their rooms, learning how to organize will make keeping their rooms clean much easier.
Check out these five ways in which you can help your children get their bedroom structured and under control.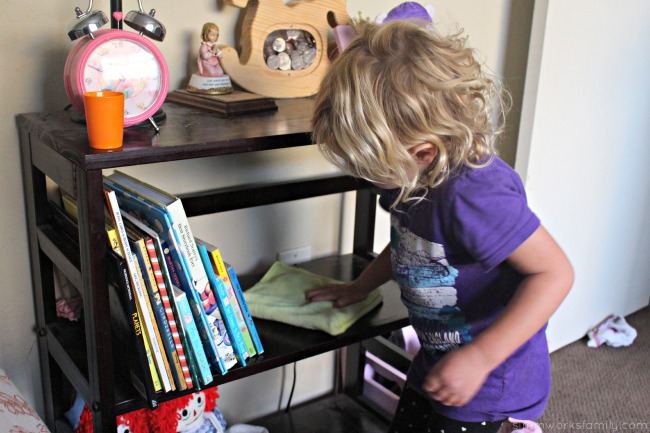 5 Ways To Help Children Get Their Bedroom Organized
#1. Bins & Baskets
In my opinion, you can never have too many bins or baskets in a room. As long as there is a place to store these bins and baskets, you are good to go. These contraptions can be stored under beds, in closets, and even on dressers. You can label each bin and basket, so your child knows exactly where everything goes.
#2. Get Rid of Excess
I believe that children learn how to part with things, if their parents teach them well. You can help your child get their bedroom a little more organized by helping them to learn to part with toys that they're no longer using. Teach your children to always be in the process of getting rid of items that are no longer needed.
#3. Hands & Knees
You may never truly see what your child sees unless you are on your hands and knees. Don't be afraid to get a child's eye view of their bedroom this way. You may understand why their room is dirty or unorganized, if you see it from their point of view. Plus, this will help you come up with ideas to help them get a little more organized. Maybe their shelves are too high for them to reach or their drawers are hard to open. If we expect our kids to be a little more organized, then we have to make it a little easier for them.
#4. Always Involve the Child
Making your child leave, while you clean their room teaches them nothing. You must always involve your child in the organizational process, if you want them to learn how to get their bedroom organized. Although this process might take a lot longer, you're teaching your child a lot during the organizational process. Plus, they are going to appreciate your hard work a lot more if they see what you've put into it.
#5. Organize from Top to Bottom
What does this mean? Well, to keep things organized in your child's bedroom the organizational layout needs to make a little more sense. All toys and things they need to reach should be on the bottom and other items (they don't need) should be higher up. For example—if you still pick out your child's clothing, then hanging them up on the highest rack is okay. You can also place items that are not as frequently used on the top shelves, to help eliminate clutter and the temptation to drag out unneeded items.
Organizing your child's bedroom doesn't need to be a complete nightmare. Just remember to keep up with the clutter and to always keep things simple. The more items you have in your child's room, then the harder it will be to organize it.