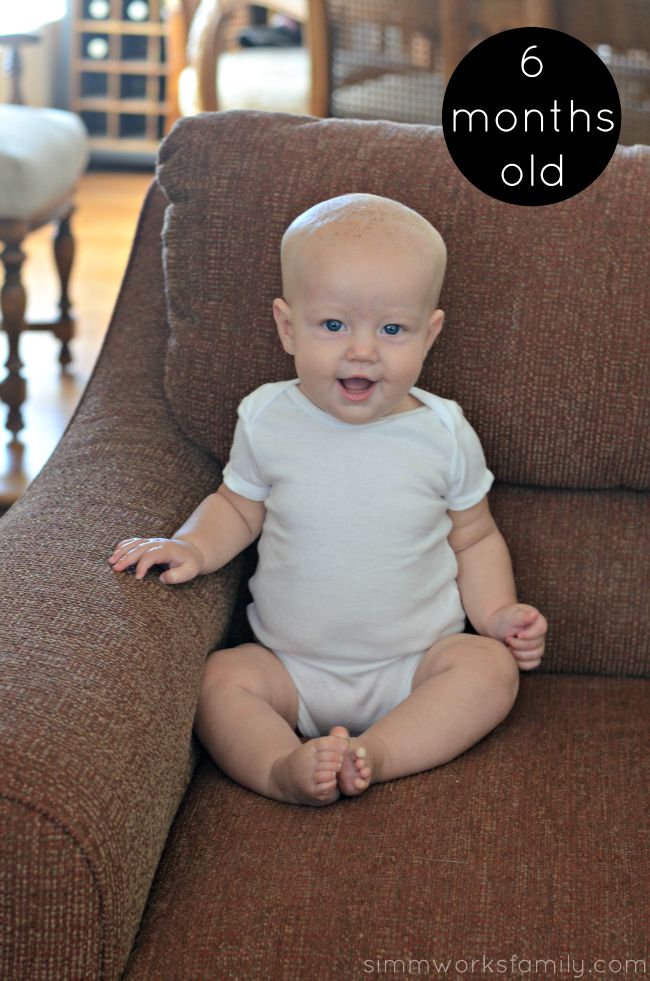 Oh sweet, happy, precious baby girl! How you light up our lives every single day. You are smart, adventurous, and always wanting to go-go-go. You are scarring us a little with how quickly you are growing and developing. From becoming more mobile to saying your first word, you are changing daily.
You're laughing and smiling more, you love when Daddy gets home and cuddles you, and you enjoy playing on the ground with your sister and brother. Even though they get a bit rough with you, you take it in stride and never complain… much.
You are still very interested in our food and are having so much fun exploring new tastes and textures. If you aren't offered what we're eating you try to lunge and grab after it yourself. It makes us laugh every time. Especially when we're at a restaurant. Now we make sure to order you something (like a side of whole strawberries or slices of avocado) to keep you occupied.
You've mastered getting up on all fours and are even starting to move your legs forward. But you still don't know what to do with your hands. Each day you get a little stronger. I'm sure you'll be crawling within the next month! And even though you aren't crawling yet, you're getting more and more mobile. You try and pull yourself up onto your knees, spin around to grab objects, and roll and scoot around. Mostly in the wrong direction but you'll get it. 
For the past few weeks when you get upset or when you try to get my attention you've been saying mmmm, or mamama, but now you say Mom clearly and directly to me. I even got video of it! You're the first out of your siblings to say mama before dada. And you're starting to sound out b's too. We love how vocal you are and how much you love hearing your own voice. You can't help yourself when you're in a room that echoes to get a bit loud.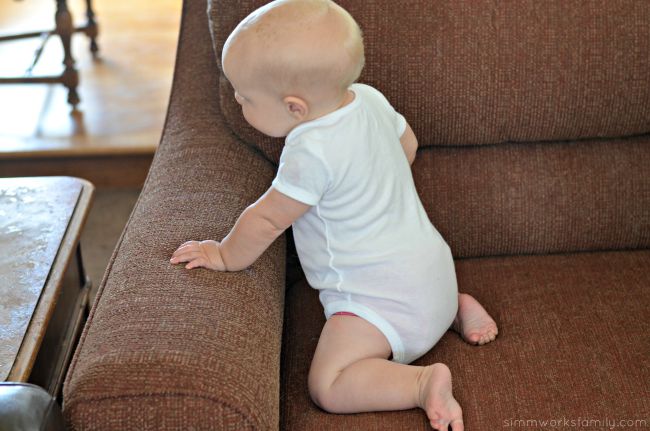 I love how adventurous you are and how well you take every new experience like a champ. You go with the flow and love being with your family. We love being with you too! You make life more exciting and we love learning more and more about you each year.
We love you, Norah!
6 Month Stats:
18lbs 8oz – 90th percentile
27.5 inches – 98th percentile
46cm – 97th percentile
6 Month Comparison