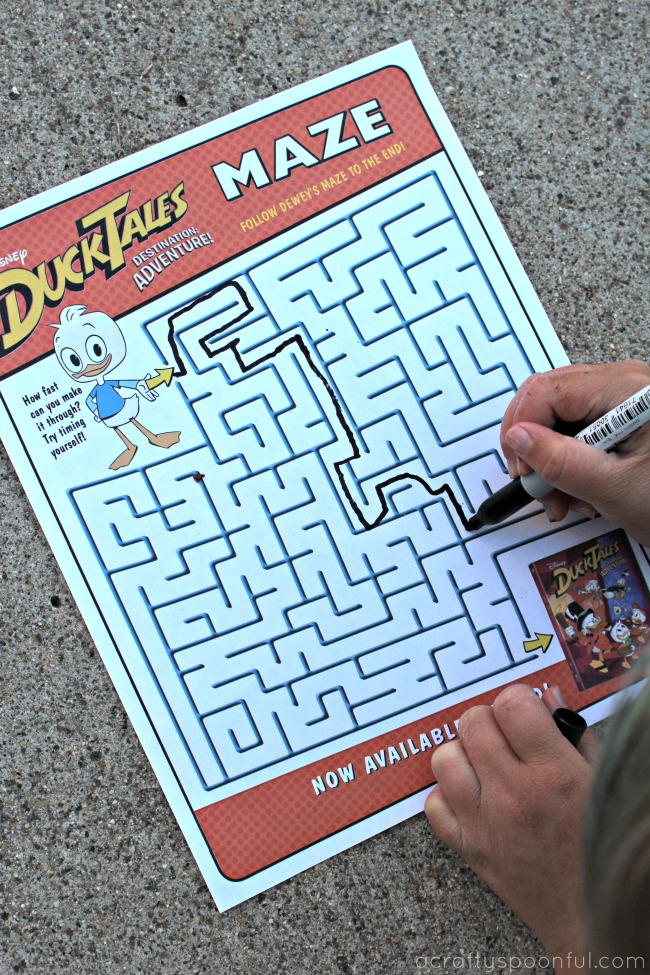 Does your family have a favorite TV show? You know, one you all enjoy watching together and talking about? For our family, it's DuckTales.
I'm not sure about you but my husband and I talked about some of the fun things we'd share with our kids when they were old enough. Trips to Disneyland, beach outings, camping, etc. But surprisingly, one of the top things my husband got excited about sharing with them first were his favorite cartoon shows from his childhood.  And that included DuckTales.
I can't lie. It was one of my childhood favorites too. Who doesn't love a classic episode of Scrooge McDuck and his grand-nephews getting into some sort of shenanigans and watching them pull out of it with the help of their friends? So when DuckTales relaunched with their new spin-off from the classic version, my husband was the first to take note of the release date. And my middle child got hooked on that first episode. So imagine her surprise when she received the new Disney's DuckTales Destination: Adventure in the mail…
If you want a peek into how excited your kids will be, take a look at my daughter's reaction: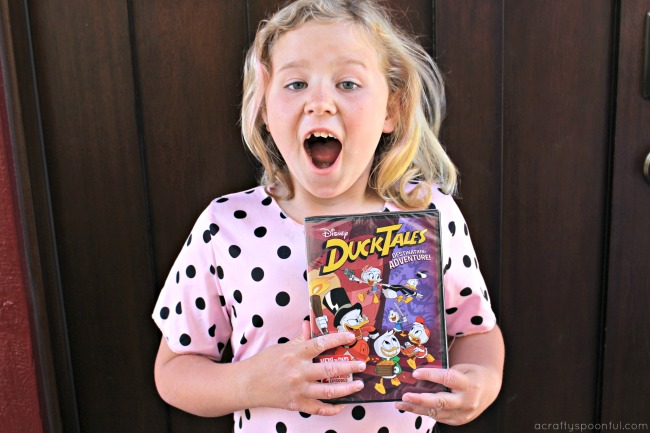 Disney's DuckTales Destination: Adventure
The latest DVD just hit store shelves on June 5th everywhere! If you want to get your fix of Huey, Dewey, Louie, and Webby, you need to check out this latest adventure in Disney's DuckTales Destination: Adventure.
An ancient tomb in Toth-Ra, the mountain peak of Mt. Neverrest, a vacation island for Greek gods… global expeditions await! Thanks to Huey, Dewey, Louie, and Webby, trillionaire Scrooge McDuck is back in action, leading the way to death-defying exploits stretching all the way from Duckburg to legendary destinations around the world.
This DVD includes the following NEW DuckTales episodes:
The Beagle Birthday Breakout!
The Living Mummies of Toth-Ra!
The Impossible Summit of Mt. Neverrest!
The Spear of Selene!
The Missing Links of Moorshire!
Beware the B.U.D.D.Y. System!*
Plus a bonus of 2 Classic DuckTales Episodes:
New Gizmo-Kids on the Block
Ducky Mountain High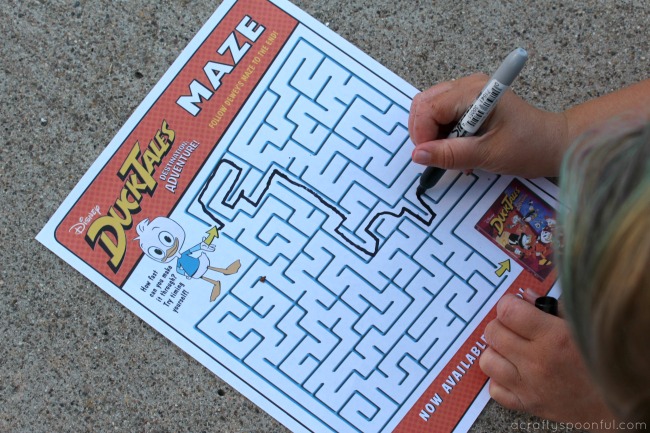 FREE DuckTales Activity Sheet Download Below
Looking for some fun activities to do with the kids either before or after your binge fest on these episodes? Check out this fun activity packet! It includes a coloring page, maze, crossword puzzle, and spot the difference game. Just click on the button below to download. Let the greatest family adventures begin!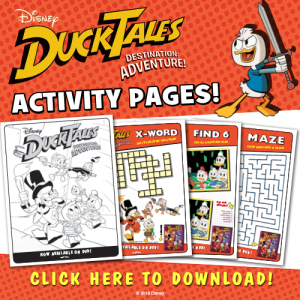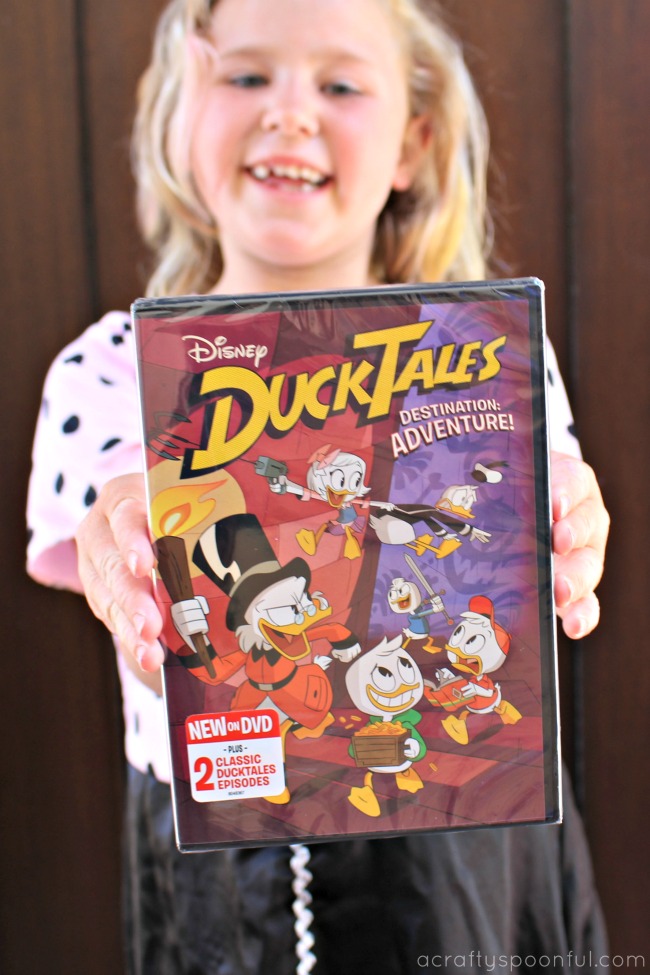 Who's your favorite DuckTales character?
Love family fun? Check out these posts:
How to Make a Pool Noodle Boat