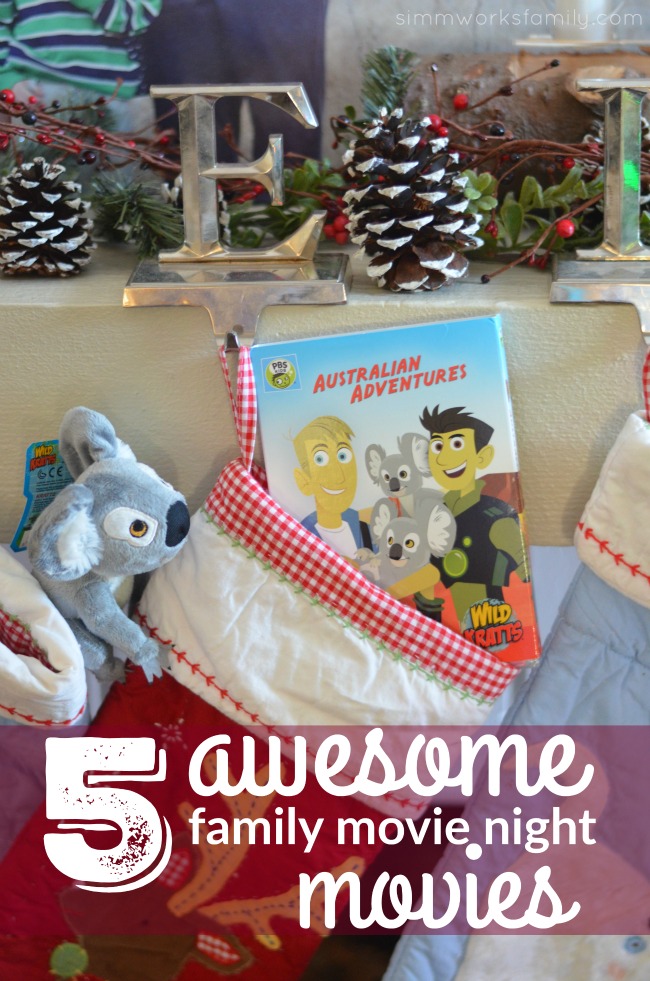 I don't know about you but I love to hoard a few movies from my kids to bust out on lazy days. Or rainy days where we don't have any other plans. Being able to sneak out a movie that just came out and share it with them is always fun! Plus it's a great excuse to pop some popcorn and snuggle up. I've received a few DVDs for review with the kids and cannot wait to share them with you so you can enjoy your own family movie night soon!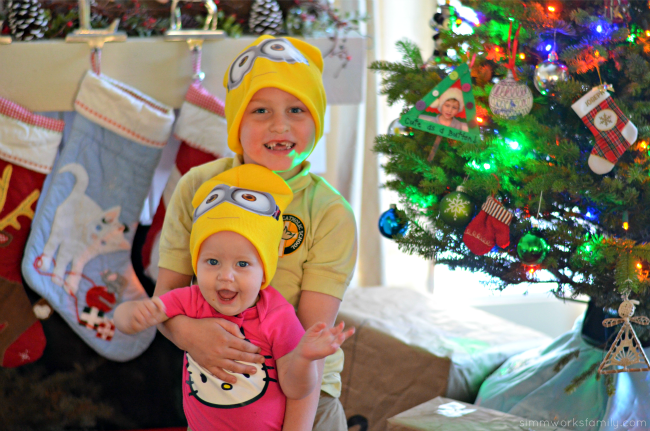 5 Awesome Family Movie Night Movies
1. Minions
Are your minions… er… kids as excited about Minions on DVD/Blu Ray as mine are? As soon as my daughter heard them announce that Minions were available, she hounded me every day until the day it was released. Talk about pressure when you are trying to save a movie as a Christmas gift! Now that the cat's out of the bag and the movie won't be a Christmas gift, we're looking at other Minions inspired gifts Santa can place in the kids stockings this year. If you have a Minions fan in your home, you won't want to miss these!
The breakout stars the world fell in love with in Universal Pictures and Illumination Entertainment's Despicable Me global film franchise headline their own movie for the first time in Minions, available on Digital HD November 24, 2015, and on Blu-ray™ Combo Pack, DVD and On Demand on December 8, 2015 from Universal Pictures Home Entertainment. A much anticipated prequel to the unprecedented worldwide blockbusters Despicable Me and the beloved sequel Despicable Me 2, Minions is an immensely entertaining film for all audiences called "inventive and hilarious" by Julian Roman, Movieweb.com. The Blu-ray™ Combo Pack and Digital HD also come with three all-new mini-movies and even more Minions everyone will want to watch again and again especially during the busy holiday travel season.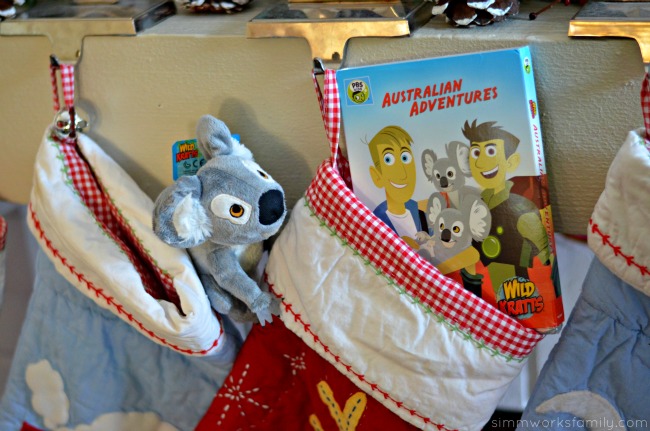 2. Wild Kratts Australian Adventures
PBS is releasing "WILD KRATTS: AUSTRALIAN ADVENTURES" on DVD January 5, 2016. "AUSTRALIAN ADVENTURES" includes three episodes of the PBS KIDS hit series WILD KRATTS, one of which is a bonus story! From exploring how a thorny devil drinks water to learning about a koala's favorite food, kids can join the Kratt Brothers as they travel throughout Australia and provide insight into some amazing and unique animals.
In the first two episodes on this DVD, the Kratt Brothers explore the Australian Outback. In "Koala Balloon," the brothers find a stranded koala in the desert. In order to help the koala the brothers work to get their new friend back to its eucalyptus forest habitat. In "Kickin' it with the Roos," the brothers are motoring through the Australian Outback in the createrra looking for red kangaroos. When the brothers finally locate a mob of red kangaroos, they run into trouble when the keys to the createrra are stolen by a joey. This episode also features two fascinating birds – a kookaburra and a wedge-tailed eagle!
In the bonus episode on this DVD, "Platypus Café," the brothers learn about one of the most unusual animals in the world – the duck-billed platypus. In order to get to know this creature, Martin and Chris use the miniaturizer to shrink and enter a platypus burrow.
3. Hotel Transylvania 2
Sony Pictures Animation's monster family box-office hit HOTEL TRANSYLVANIA 2, which grossed more than $430 million in theaters worldwide to date, will debut on Digital HD Dec. 22, just in time for holiday viewing and on Blu-ray 3D™ Combo Pack, Blu-ray™ Combo Pack and DVD on Jan. 12 from Sony Pictures Home Entertainment.
The Hotel Transylvania sequel reunites 'Drac's Pack' of loveable characters, led by "Vampa" Drac (Adam Sandler, Grown-Ups) as they try to put Mavis (Selena Gomez, Spring Breakers) and Johnny's (Andy Samberg, TV's "Brooklyn Nine-Nine") son Dennis through a "monster-in-training" boot camp to bring out his vampire side. But little do they know that Drac's grumpy and very old, old, old school dad Vlad (comedy legend Mel Brooks) is about to pay the family a visit to the hotel. And when Vlad finds out that his great-grandson is not a pure blood and humans are now welcome at Hotel Transylvania, it doesn't take long for things to get batty!
4. Captain Jake and the Neverland Pirates: The Great Never Sea Conquest
Captain Jake and the Neverland Pirates: The Great Never Sea Conquest is available to Own on Disney DVD on Jan. 12! Join newly promoted Captain Jake as he unites Never Land's all-time greatest pirates! When evil mer-witch Ezmeralda tries to take over the Never Sea by awakening the Strake, a legendary three-headed sea serpent, Jake and his crew try to intervene but encounter Lord Fathom and his sidekick Sinker. Jake forms a team of "Never Land League of Pirate Captains" to battle them all and in the process, outfitted with a magical new sword and a powerful new ship, (the Mighty Colossus), he becomes a Captain himself. Loaded with excitement, additional adventures and a powerful message about believing in yourself, this high-stakes, high-seas adventure is oceans of swashbuckling fun for everyone!
5. Snow White
Forever enchanting and inspiring, Snow White And The Seven Dwarfs embodies The Walt Disney Signature Collection's legacy of animation. In this epic story of love and friendship, the kind and beautiful princess Snow White wins the hearts of the Seven Dwarfs and triumphs over the evil plans of a wicked Queen. Share the movie called "The Greatest Animated Film Of All Time," (American Film Institute) on Blu-ray February 2nd and on Digital HD January 19th, with special features for the entire family!
What's your child's favorite movie right now?