First things first – this movie is based off my two favorite characters: Han Solo and Lando Calrissian. So it is a real treat to have an official origin story that brings these two together in such an enjoyable way. These types of films are tricky, mainly because we already know how the story turns out and who survives. But I think that it speaks highly to the film's ability to entertain and surprise the viewer. This Star Wars film slots fairly high amongst my favorite Star Wars films!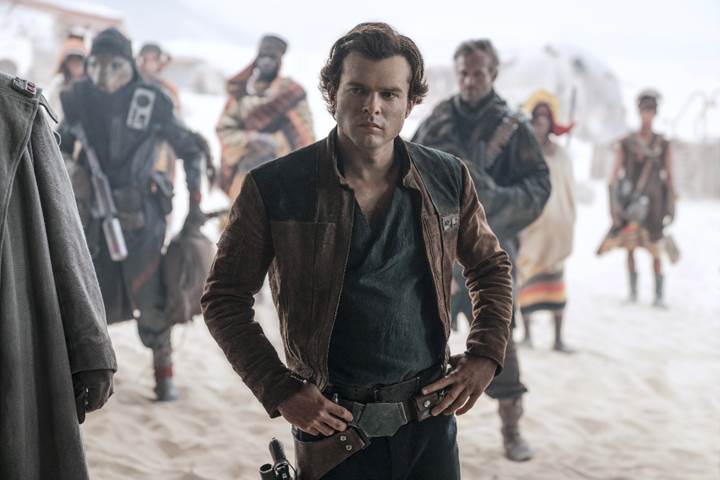 An Origins Story
In the beginning of the film, we meet Han as a young scrappy man surviving on the streets of Corellia, a very industrial area known for it's ship building. Most of its inhabitants are supporting the building efforts – willingly or unwillingly. Because of this, the dream of a better life is the motivation for Han to learn how to be a pilot and escape his current life.
Eventually, he joins on with a band of mercenaries in the quest to turn a profit and secure a ship. Well, as it turns out in Star Wars, there is always a bigger fish. Han finds himself getting tangled up with an even bigger crime syndicate. Of course along the way we meet Chewbacca and Lando.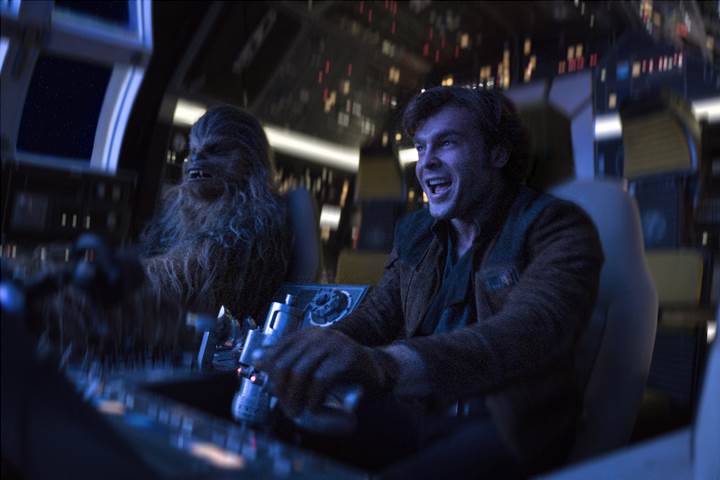 But Is There More Than What The Trailers Share?
The trailers do a good job of basically telling you what the story will be. This made me a little nervous that there would not be much more to tell other than a few filler details. As the film progresses I was pleasantly surprised to find that there were a good bit more detail and twists. The characters we meet are pretty good.
The sidekick characters are especially good and memorable. L3 is Lando's co-pilot and "it" is a hoot! Lando was amazing and well portrayed. I had no problem with continuity between the two actors (Bill De Williams and Donald Glover). Side note: I've been a fan of Donald Glover (any Troy and Abed fans out there?) and didn't have any doubts that he'd be the perfect Lando.
The portrayal of Han worked well. I was not sure how I would feel about Alden Ehrenreich based on what I saw in the trailers – as he does not really look like Harrison Ford – but it was not a problem as the movie went on. The introduction of Chewbacca was clever, but later I wondered if his character would have done the things implied. What was really cool is that scenes in this film actually make some scenes in the original trilogy a little better, more meaningful.
The last thing I will say is that there is a pretty big reveal towards the end of the movie and even as I write this I am not entirely sure what that means for what comes next…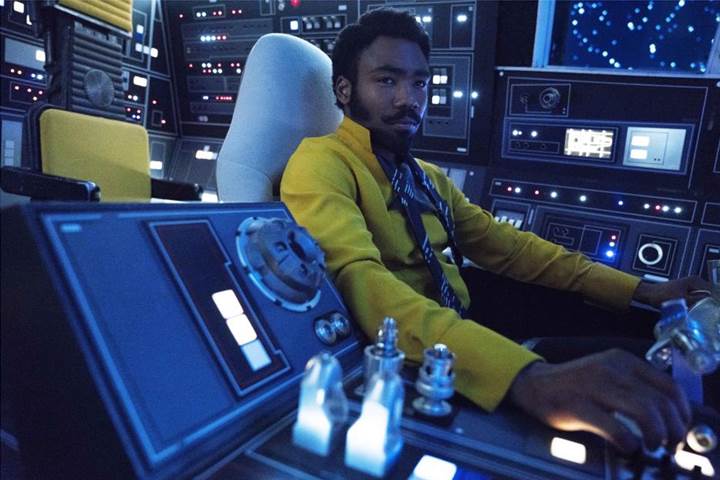 Who Can Watch? Kids or No Kids?
This movie is a little dark and earns a PG-13 rating. There is no blood or curse words that I can recall. People do get wounded and bruised up and there are some pretty intense scenes around a war set on the front line with a few creatures. Most tense scenes are diffused with humor as is the standard formula these days. A 7+ year old that can distinguish fantasy live action from real life would probably be okay seeing this.
Definitely check out Solo: A Star Wars Story, it is a must-see for any Star Wars fan!
Haven't seen the trailers yet (gasp!)? Watch here:
Read more great Star Wars articles:
Star Wars Rogue One Perler Bead Templates
5 Reasons Why Star Wars Lovers Should Visit Legoland California