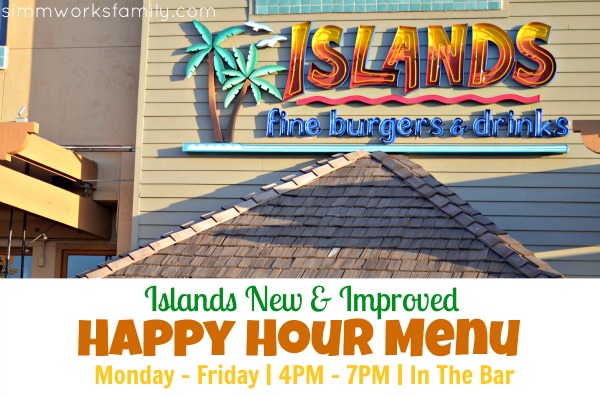 When my husband and I first started dating one of our go-to spots for dinner or lunch was Islands Restaurant. Not only did we love it for their great food and fabulous service, but we knew what we were getting every time we walked in the door. I don't think we have ever been disappointed by a meal at Islands.
After having kids, Islands continues to be a great place to grab a bite to eat. And the kids love it just as much as we do. So when I was invited to head on over to the Mira Mesa location to try out a few items from their new happy hour menu I could not say yes fast enough!
We are always looking for a great happy hour spot for girls afternoons as well as our own frequent date night in the afternoons. And boy will we be heading to Islands more often for happy hour! With a great selection of appetizers and drinks for under $5, we can enjoy our favorite burger joint without breaking the bank.