Finding Dory picks up shortly after the original Finding Dory. As you can recall Dory suffers from short term memory loss which prevents her from remembering how she become alone in the ocean. Dory suddenly remembers a place from her childhood and sets off to find it with her new adopted family Marlin and Nemo.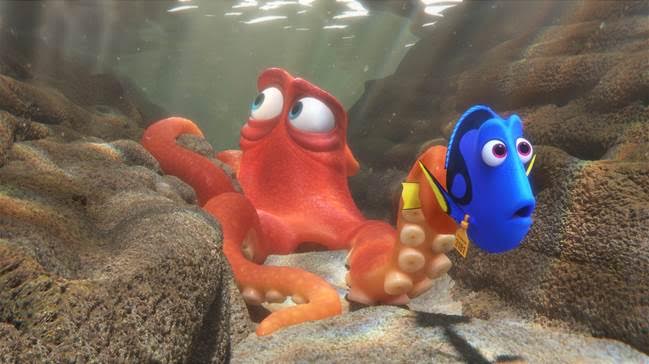 This movie followed the classic sequel formula. It revisited memorable places, interacted with favorite characters, introduced new memorable characters, and added a new environment for the characters to conquer. The movie does a good job of telling an entertaining story and is a solid new adventure. If you enjoyed Finding Nemo you will enjoy this too.
My kids enjoyed the new character Hank the octopus. There was scene in a kids touch pool involving Hank and an ink release that my Daughter thought was funny. She also liked the use of sea shells to that served to guide Dory back home (used as a memory aide for Dory).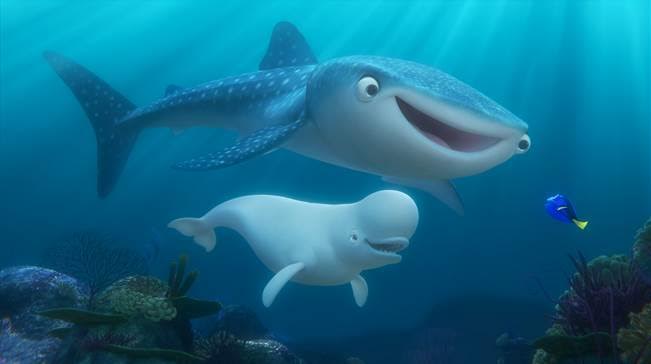 Squirt's Kelp Forest Smoothie
1 1/2 cups coconut water
1 cup fresh baby spinach
1 ripe frozen banana
1 pear, cored and sliced
1 teaspoon cinnamon
4-6 ice cubes
2 fresh strawberries for garnish
Combine coconut water, baby spinach, frozen banana, pear and cinnamon in blender and process until smooth.
Add ice cubes, as needed, blend until desired consistency is reached.
Pour into two glasses and garnish with a fresh strawberry to resemble squirt's red spots. Kids can help with this. Enjoy immediately!
Overall a solid family movie and one that will find a spot in your kids movie rotation. Plus it makes a great stocking stuffer!
Purchase it on Amazon through my affiliate link here: http://amzn.to/2fRdCLs
If you're considering getting a pet, make sure to do your research! You can get help from this great resource here. And remember, while clown fish who resemble Nemo may be good pets with the proper set up, blue tang fish like Dory should not be purchased as pets.
FINDING DORY is now on store shelves everywhere!