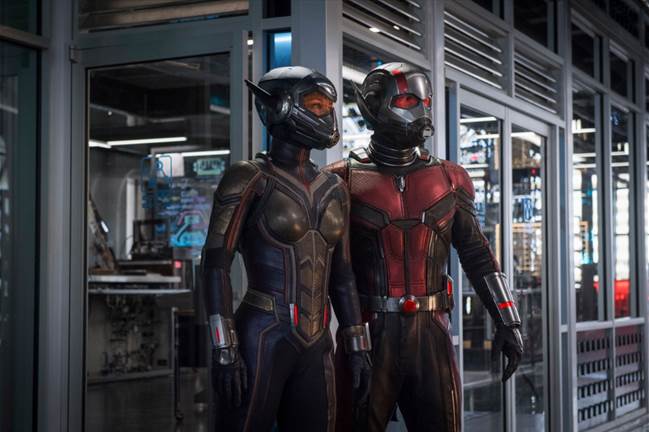 There have been quite a few big movies this summer already, so does Ant-Man and the Wasp deserve your family's time? Yes it does. A solid follow up that continues the story of Ant-Man in a fun and exciting adventure.
Ant-Man and the Wasp picks up the clues laid out in the first film and focuses on finding the mom and wife of Hope (the new Wasp) and Dr Pym. Along the way several obstacles get in the way and must be dealt with before the rescue attempt can be made. One of the obstacles is a new quasi-villain called Ghost. She phases in and out and can pass through materials effortlessly. She is not an evil villain, but is self-serving with her own motives that are at odds with the Pym's efforts. In this film Ant-Man gets caught up in the middle of trying to help the Pym family while still trying to lie low and not draw any law enforcement attention because of his involvement with the Avenger's Civil War.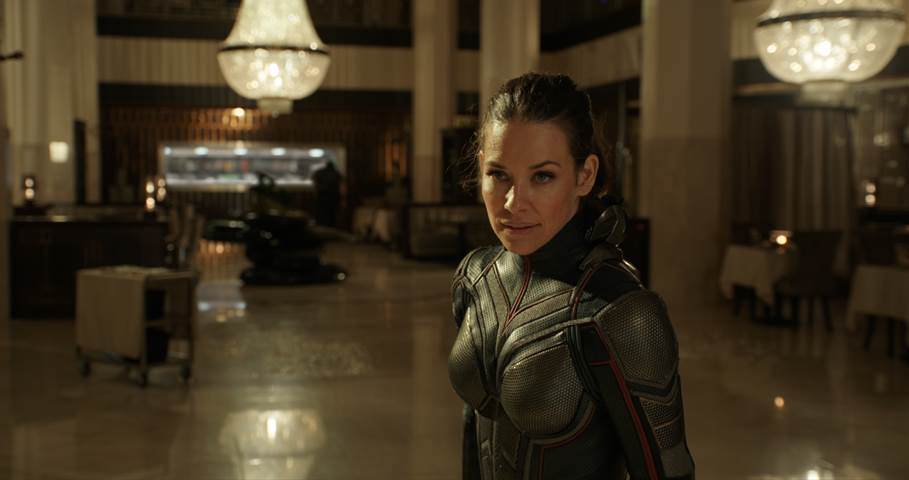 All of the action you saw in the first film is repeated here. Shrinking and growing combat style. along with lots of ants. This is all done with the humor that previous Marvel films and Ant-Man have established.
It is pretty safe to say if you liked the first Ant-Man you will like this sequel too. It was very entertaining and an enjoyable film. The film's story is crafted well enough that it moves along in a way that makes sense and flows well. Really, it is a good summer diversion.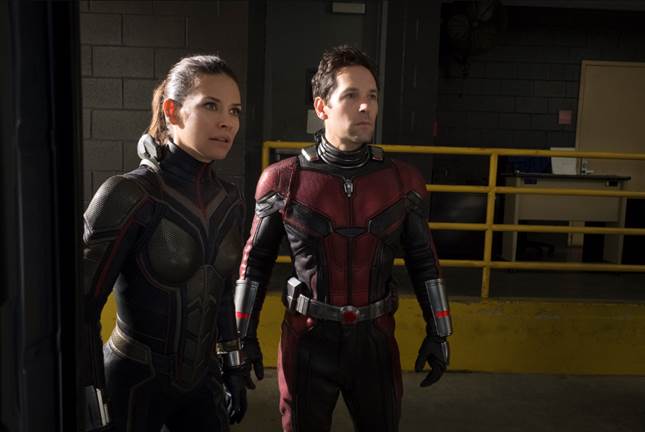 I walked away having enjoyed Evangeline Lilly's performance as Hope. Paul Rudd delivered again as Ant-Man in a satisfying way. There were a lot of big names in this movie that were great to see, but the supporting characters, like Michael Pena, who plays Ant-Man's roommate and business partner were excellent as well.
This film has lots of action and a few fight scenes, but it is all pretty clean. Most tense scenes get diffused with humor shortly after. This film would be okay for a 7 year old or older. Ant-Man and the Wasp is definitely worth a viewing this summer.
Want a peek into the movie? Check out this "Who is the Wasp?" featurette!