This skeleton maternity costume takes little time to make and is a comfortable alternative for pregnant mamas around Halloween.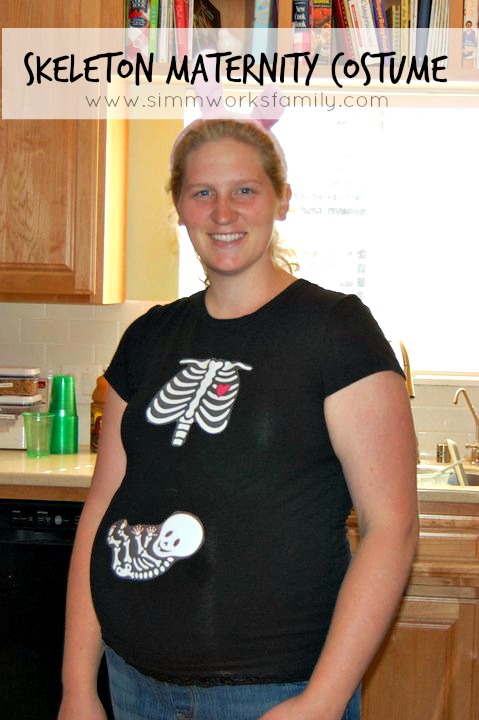 It's my second pregnancy and my second time creating a fun maternity costume for Halloween. This year I went with a simple DIY shirt to wear out trick or treating with my little one and at the Halloween party we hosted. It was such a fun way to celebrate the holiday while celebrating my pregnancy as well. And everyone I ran into loved the idea!
I may be weird but I am LOVING this pregnancy. My son has been keeping me on my toes but I've been able to take time for myself when needed and enjoy the milestones. With this possibly being the last pregnancy for us, I want to soak it all in! And that includes celebrating holidays and taking lots of photos. Hopefully, you won't get too sick of the photos.
Want to make this DIY Skeleton Maternity T-Shirt too? Read on to find out how! This post contains affiliate links.
DIY Skeleton Maternity T-Shirt
What you'll need:
What you do:
Place image of skeleton baby and rib cage in a word doc making each take up a full page. The baby should be placed horizontally whereas the ribs can be placed vertically.
Print images out on iron-on t-shirt transfer paper.
Cut out images close to the edge of the design with scissors.
Using iron, iron on images to the shirt. Let cool and wear!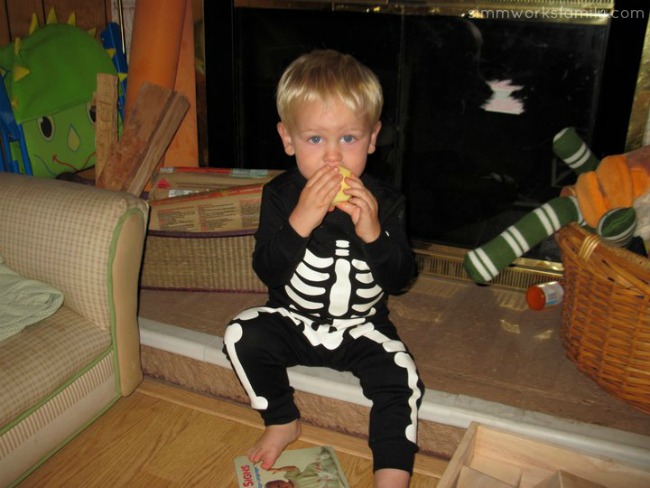 What did you dress up for on Halloween?
Love this idea? Here's some more:
Pin this article for later!
Click the Pin button on the image below to save for later.