If you're in need of a simple DIY costume for your child (or yourself) look no further then this DIY Lucy van Pelt costume! With a simple blue dress, some black felt, and some glue, you can have a costume put together in minutes.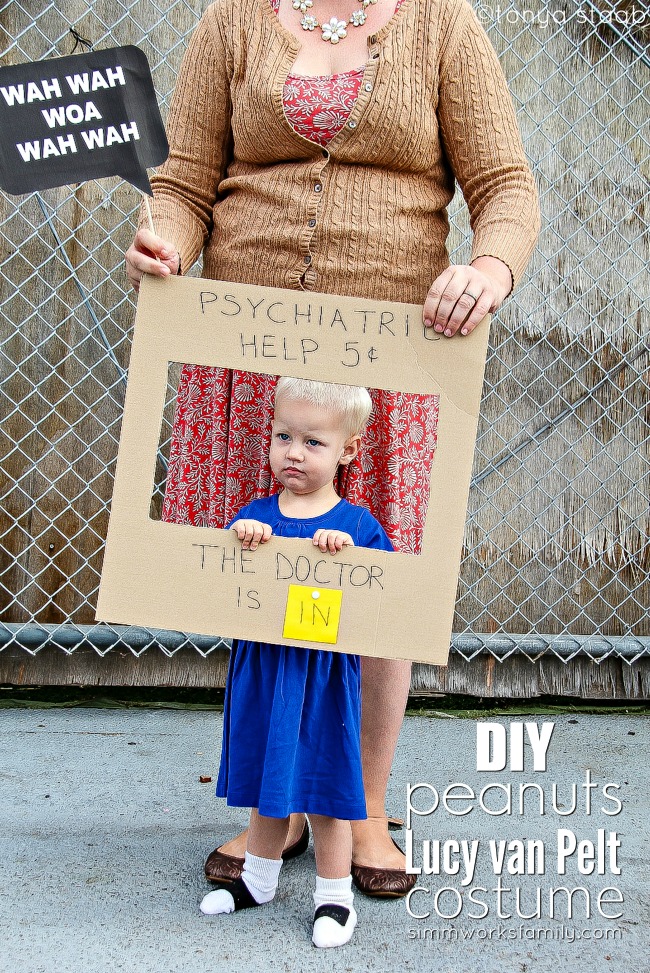 I love Halloweentime. The change of the weather, the fun excitement of choosing and making a costume, and the fun parties and treats that come out at this time of the year. I feel like it kicks off the whole holiday season with a bang! When trying to figure out what to dress my youngest as this year (the other two are choosing their own costumes) I thought back to my oldest's first Halloween when we dressed him up as Charlie Brown. And I wanted to recreate the simplicity of his costume for my youngest.
Just like her siblings, Norah does not like confining clothes or "dress up" costumes. So we are always cognizant of this when choosing costumes for Halloween. By turning normal clothes into a costume, she's none the wiser that she's dressed up and it's a lot easier (and cheaper) for mama! This DIY Lucy van Pelt costume cost less than $20 and most of it was spent on the dress that we can reuse again.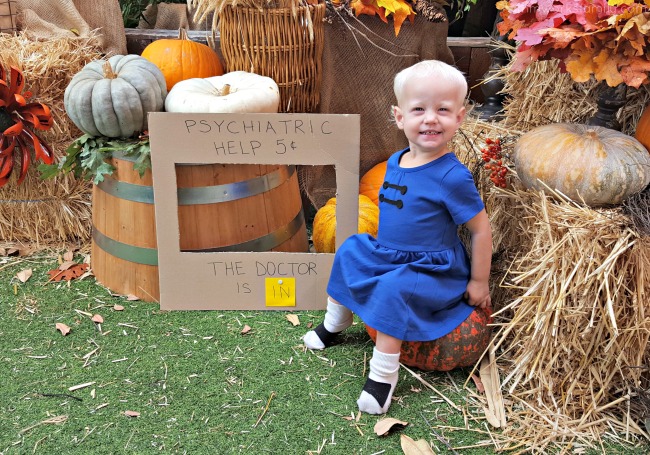 I was able to pair up with Norah's costume and created a Peanuts Teacher sign to carry around so I was "in costume" as well as the Peanuts Teacher. My husband made a shirt for himself when Ethan was Charlie Brown and simply wrote Wah Wah Wah Wah all over it. It was the perfect pairing for a child/parent costume.
If you're looking for a great base for a DIY costume, check out Primary.com's selection of dresses, shirts, skirts, pants and shorts in solid colors that will match whatever you're trying to put together! We were able to grab a blue dress for Norah and a yellow shirt for my son to recreate his Charlie Brown costume for our on-air appearance on The CW Channel 6's San Diego Living segment yesterday.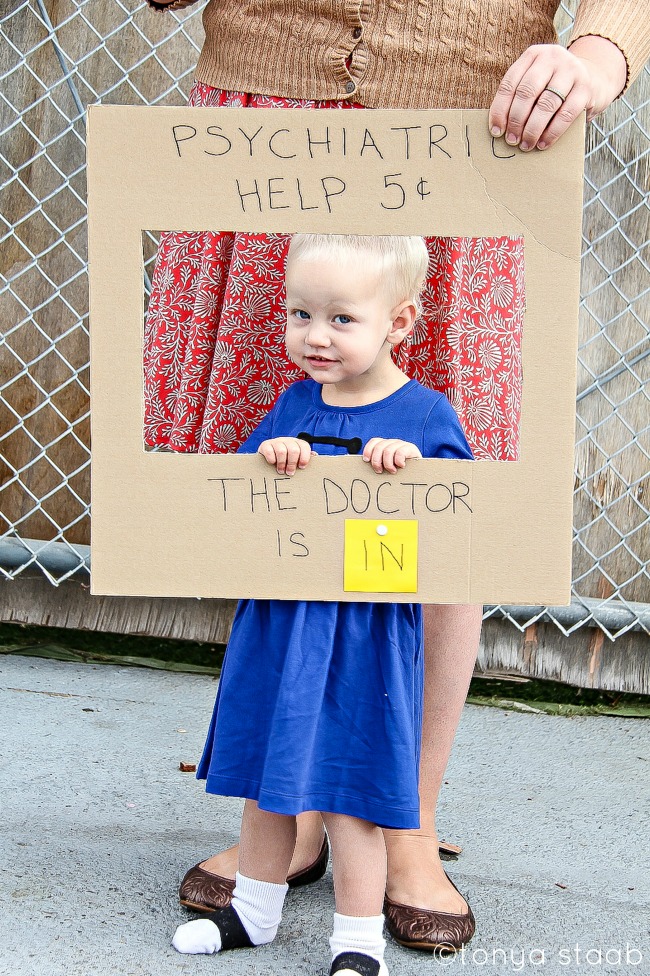 DIY Lucy van Pelt Costume
What you'll need:
prewashed blue dress
white socks
1 sheet black felt
no sew glue
cardboard square
black sharpie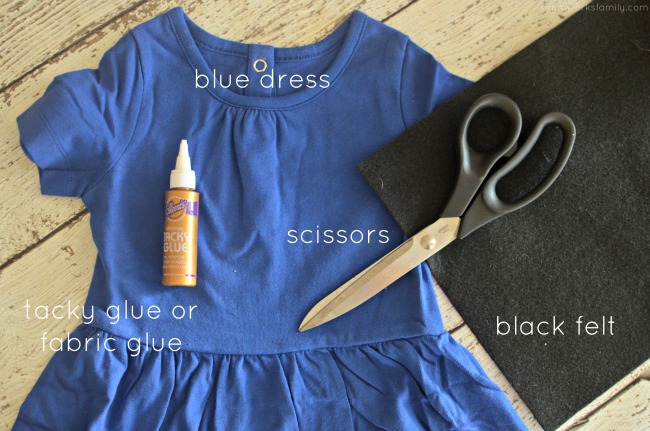 What you do: 
1. Grab your felt and scissors and cut out two small circles with a line connecting them similar to the photo below (or you can do what we did for our Baymax sock rice packs and grab some buttons and felt).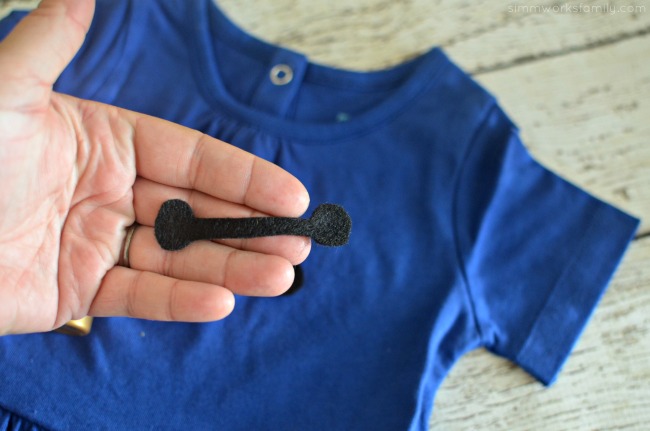 2. Add glue to back of felt making sure to get close but not on the edges.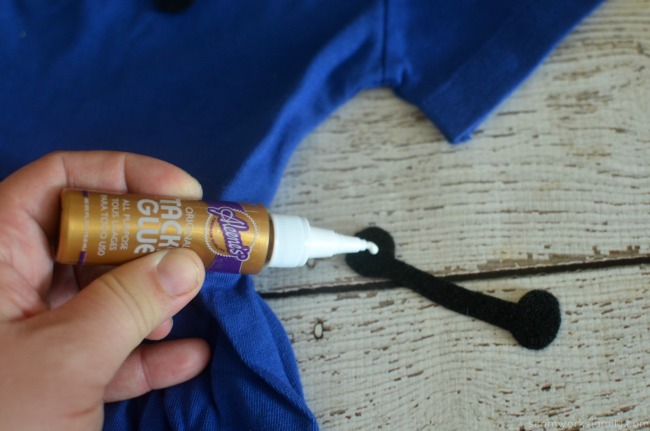 3. Glue felt pieces to middle of shirt and let dry completely. Secure with 1-2 stitches in either circle if you plan on washing the dress afterwards.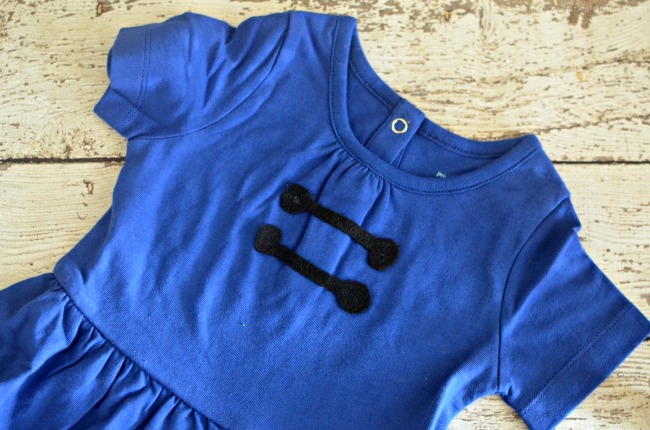 4. If you don't have saddleback shoes for your little one, re-create Lucy's look by cutting out a black felt strip and gluing to white socks to give the appearance of saddleback shoes. Or, if you have white shoes, use a sharpie or felt to cover and look like saddleback shoes. If you're wearing shoes, pair with white socks.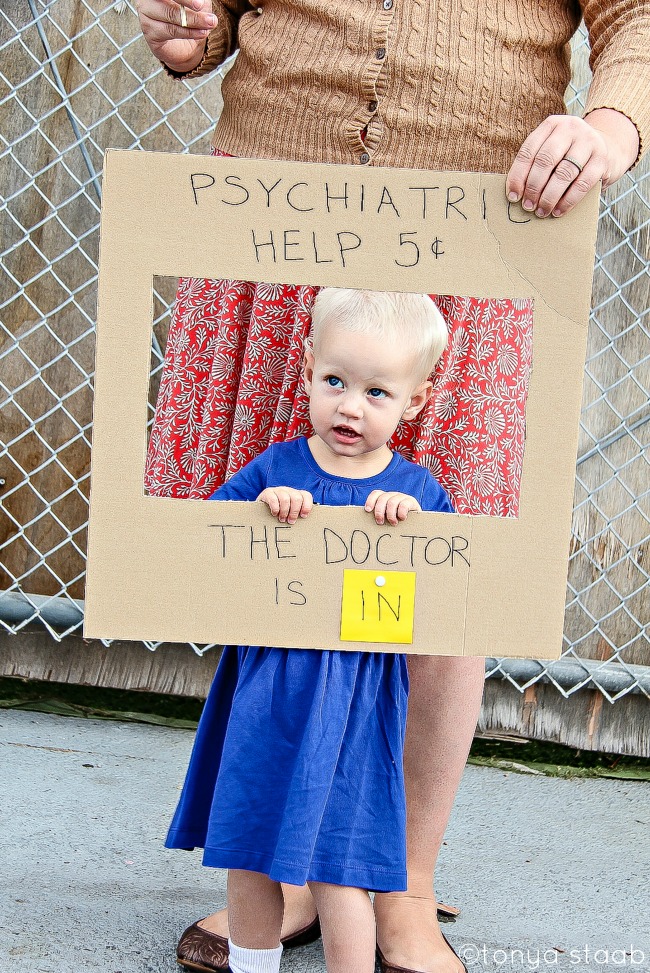 5. Make an Advice sign similar to what Lucy uses in the cartoon by cutting out a small rectangular hole in a square cardboard piece and writing on it in sharpie.
Enjoy!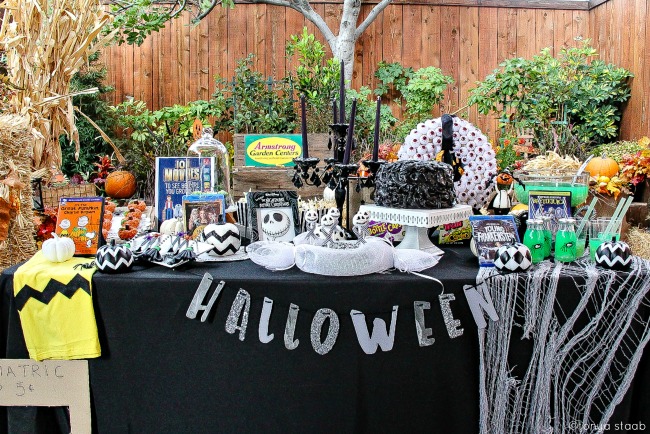 Movie Themed Halloween Ideas
Looking for more great Halloween-movie themed ideas for this Halloween? Check out these amazing San Diego blogger creations featured on the same segment: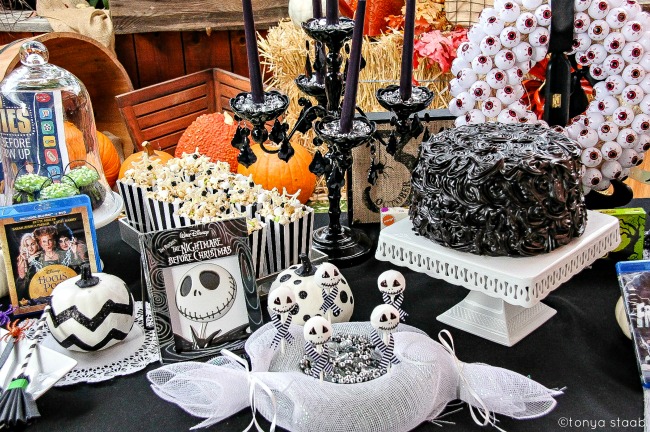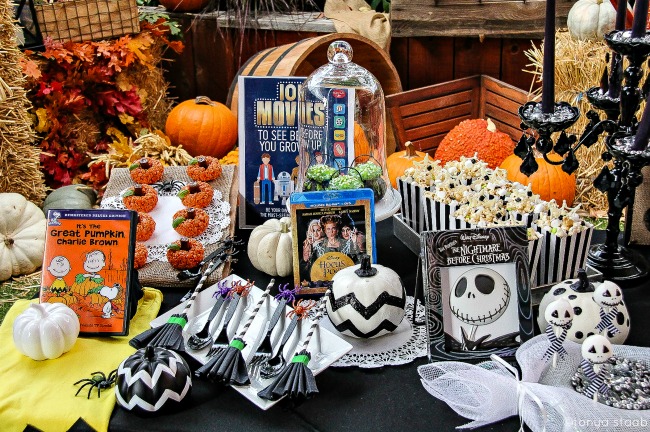 For more great movie ideas for the holidays and beyond, please check out my friend Suzette Valle's book, 101 Movies To See Before You Grow Up. It's a great place to start when thinking of great movies for the kids to see. And to find out what you've missed and need to catch up on!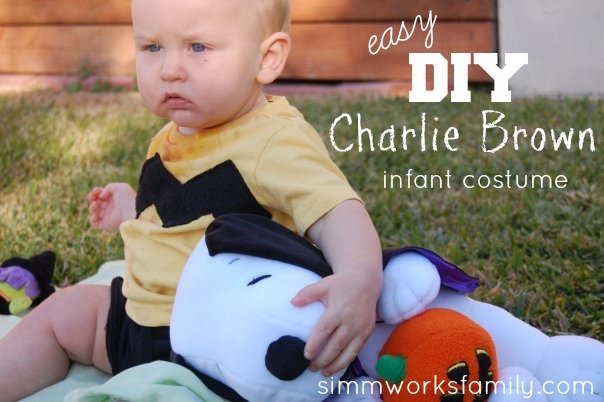 You can find our original DIY Charlie Brown Costume post here. Perfect for a family costume idea – Charlie Brown, Lucy, and parents as teachers! You can print your own Peanuts Teacher Wah Wah sign here.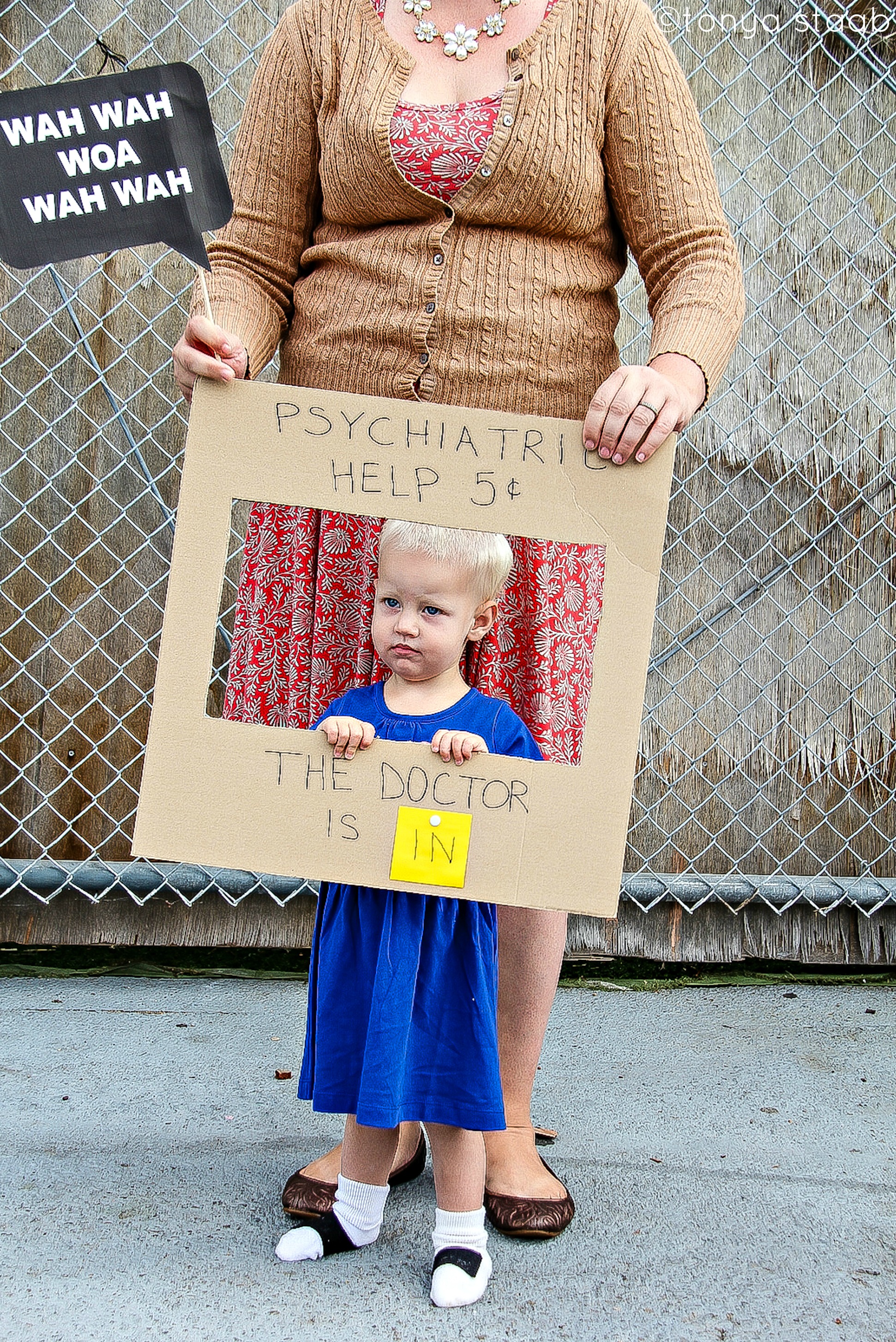 Who is your favorite Peanuts character?
Looking for more movie night ideas? Check out these great posts!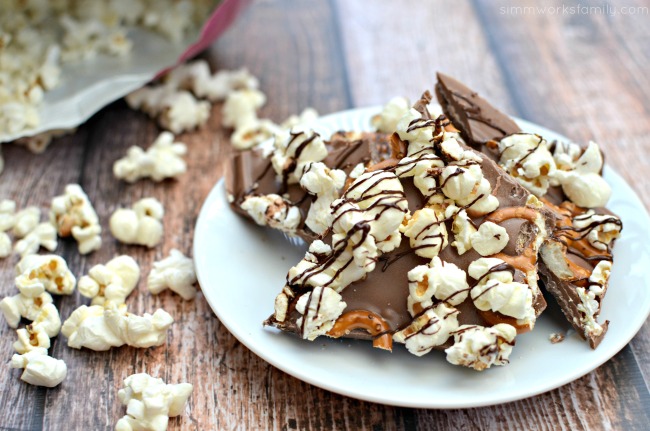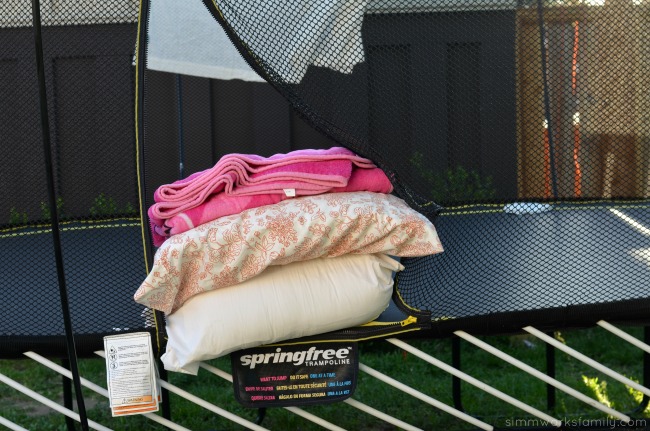 Outdoor Movie Night On A Trampoline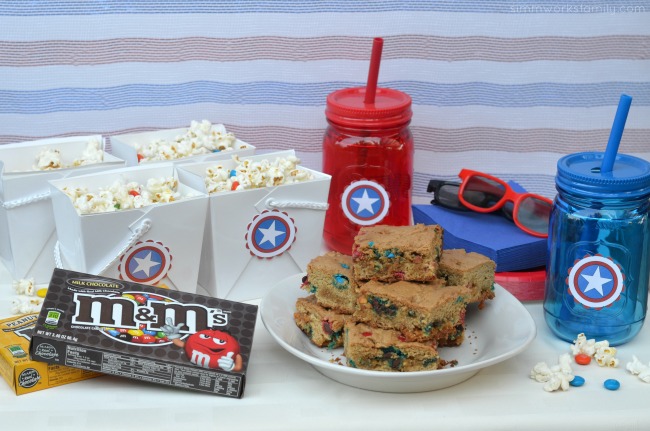 Family Movie Night Snack Recipes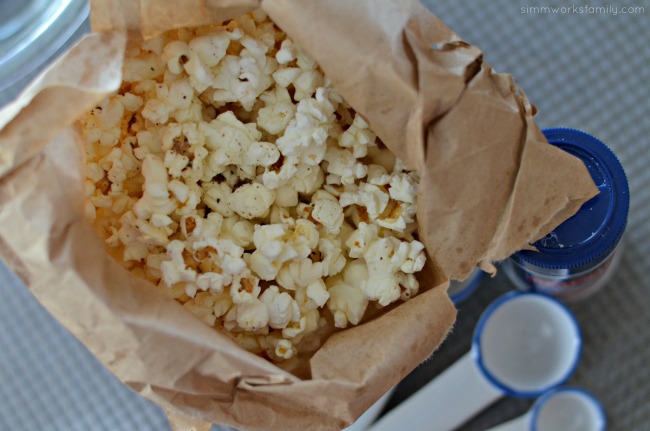 Pin this article for later! 
Click the Pin button on the image below to save for later.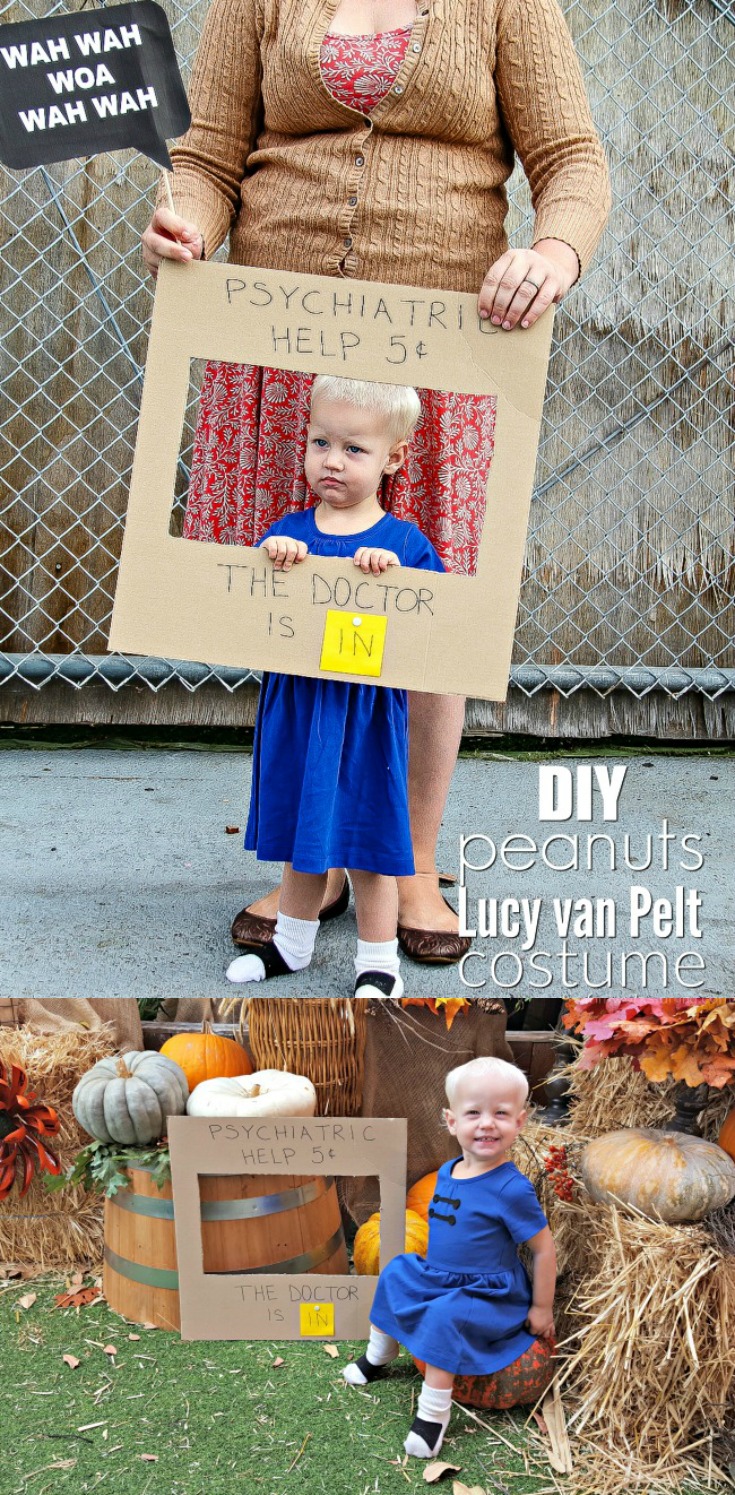 This post was originally featured on October 12th, 2016