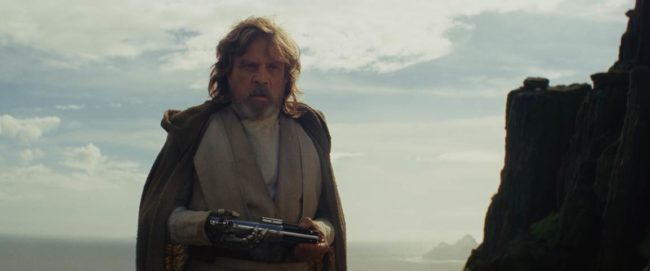 Its been a day since the last time we saw the Last Jedi. We have seen it twice now because it takes a couple of viewings to appreciate the details and fully immerse yourself in new Star Wars content that goes by fast. What's great about this movie is that society is buzzing about it. We were at the mall wearing Star Wars clothing and people ask "Have you seen the movie?" In this day and age when people communicate via computer/device it is kind of nice to connect again with strangers in person with causal fan talk.
This episode picks up shortly after episode 8. At this point we are reset back to good (The Resistance) vs evil (The First Order) as the new Republic government was destroyed by the Star Killer Base. So the rebels are on the run led by Leia Organa, Kylo Ren along with General Hux are in pursuit, and Rey has found Luke Skywalker for what she hopes will be training in the use of the Force. Additionally Fin and a new character, Rose, have a side story with a social message that gave me a little bit of a Star Trek story tone. As with Rogue One hope and never giving up are themes that continue. After all, rebellions built on hope.
We liked the movie. As you have probably heard it sets things up so that you think you know what is about to happen and then it turns and does the opposite. That story telling technique works well for this episode. With so much Star Wars content (and more on the way) they need to mix things up every now and again. Its worth noting that the humor is also present strongly in this story which is not bad.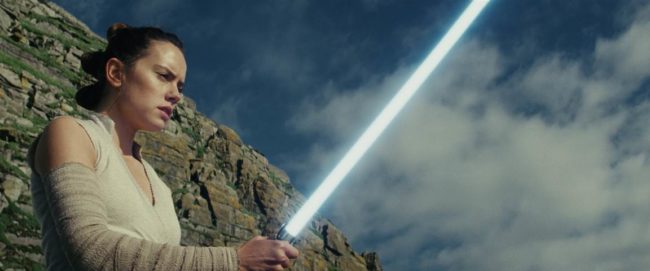 For a Star Wars movie the characters were given a little more substance than normal. For example I think Poe Dameron grew from where he was during his first scene as hot head shoot first to the end where he is in tune with the bigger picture. Rose was a fine addition to the story and was a character with compassion and care. Mark Hamil did a solid job portraying Luke Sywalker again. Finally Carrie Fisher was also good portraying Leia again. I would like to take a moment and say I really enjoyed the actors who played the smaller parts as officers on the First Order ships and the Rebel cruiser. As background characters they emoted enough in their performances that I cared about them.
Locations are decent. Luke's island is pretty cool. There is more happening there than I thought. A lot of good scenes of Luke's life style. Canto Bight was the casino planet and as so serves as the Star Wars's "bar scene" that seems to be part of the formula now where they can show case different aliens. Finally Crait looks like Hoth at first, but provides a couple of cool Millenium Falcon scenes that reminded me very much of the original Star Tours Comet sequence at Disneyland.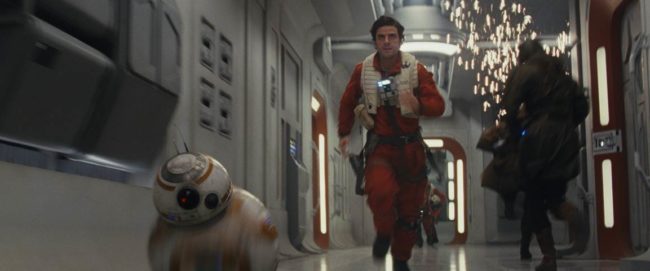 Obviously you NEED to see the new Star Wars movie. You will be entertained and enjoy your time. For a Star Wars fan it felt satisfying, but one wonders how episode 9 will go. Personally I hoping for some great big revelation that ties everything together in a "oooohhhhh" moment, but I guess we got to wait and hope with our fellow rebels.
If you are taking your family to this movie you probably want to leave the 5 and under crowd at home. There is no real blood and guts gore. Typical blaster fire hits and person falls down. A lot of explosions with loud noises. Check out a sneak peek of the training these Jediwent through to prepare for the movie!
Have you seen The Last Jedi yet?