This post is sponsored by Dollar Tree.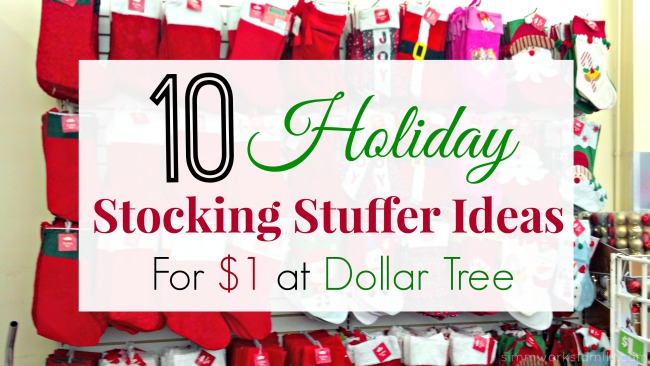 One thing I absolutely love seeing my family open every year are their stockings. While Santa usually brings a few traditional items that are always included as stocking stuffers, he also throws in some fun goodies that the kids can play with and enjoy the morning of Christmas.
In an effort to reduce the amount Santa spends this year, we've decided to ask Santa for one big item each and then let him decide on a few smaller items for the stockings. So we headed out to one of my kids' favorite stores, Dollar Tree, and checked out what they had in store for us this year.
And what do you know? We found plenty of awesome ideas for Santa! From board books, to dolls, do bugs and snakes, there was plenty at the Dollar Tree to keep my kids occupied. They even had stockings to purchase in case we didn't have ours already. What a great idea for wrapping a gift!
Oh, and did I mention that for one of my family's get togethers we're planning on grabbing 5 things we love from Dollar Tree and wrapping those in lieu of our Secret Santa gift exchange? We'll do it White Elephant style and everyone goes home with 5 new things! I can't wait to go shopping and see what I find. [Read more…]