This shop featuring Homemade Turkey Instant Pot Tamales has been compensated by Collective Bias, Inc. and its advertiser. All opinions are mine alone. #ad #MakeHeartburnHistory #CollectiveBias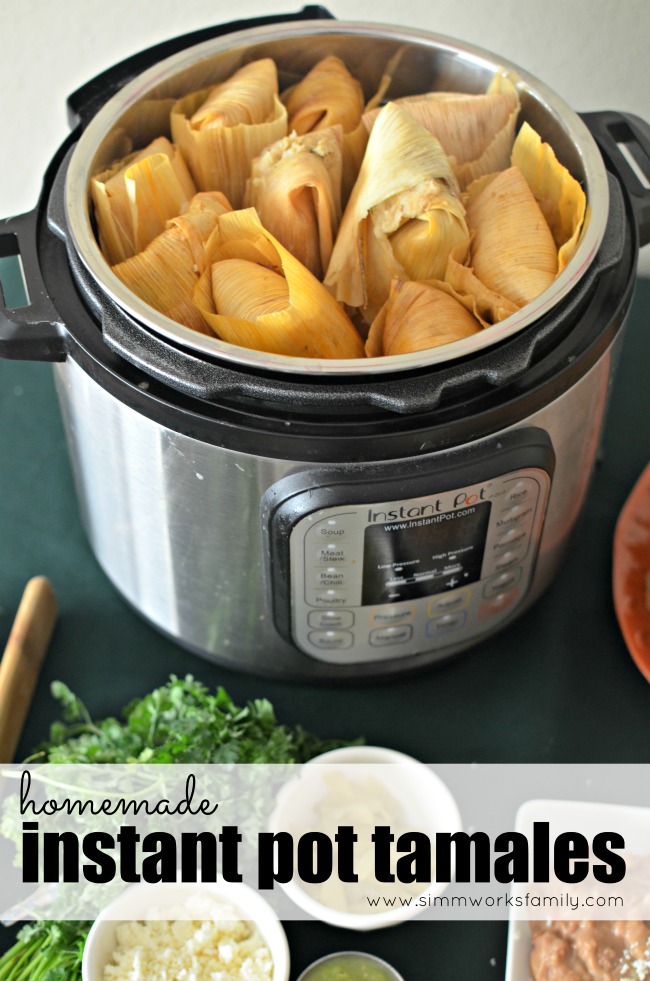 With the holidays right around the corner, we're already planning our Thanksgiving meal. Since my mother in law will be out of town, I'm trying to think outside the box and am considering a few alternate main courses for our Thanksgiving dinner table. And these homemade instant pot tamales totally fit that bill! Paired with some rice, beans, and some bunuelos for dessert, our whole meal could take less than an hour to prep with family and make instead of the full day of cooking it normally takes.
Every year my mom would make enchiladas for Christmas so why not tamales for Thanksgiving, right? Tamales are the perfect meal to get the whole family involved with. Everyone can help make tamales. Plus you can use a turkey filling for the traditional turkey meal! And when you can make them in the instant pot, it's even better! Because they cook a lot faster than the stovetop steaming method. But for those who may suffer from frequent heartburn, this meal may not look so appetizing.
Heartburn sucks. As someone who's suffered from heartburn since I was a young teen, I'm very familiar with the symptoms and issues that come with frequent heartburn. Not being able to enjoy my favorite foods because they trigger heartburn would take the joy out of family meals. And as someone who's grown up eating Mexican food on a regular basis, not having my favorite spicy foods just isn't going to work! Luckily I have Nexium® 24HR 42ct Tablets* in my medicine cabinet.
Homemade Turkey Instant Pot Tamales
36 corn husks
3 cups of masa harina
2 cups low sodium chicken stock
8 ounces lard (manteca)
2 teaspoons baking powder
2 teaspoons kosher salt
4 cups shredded cooked turkey
Soak corn husks for about 1-2 hours in water. Mix 3 cups of masa harina with 2 cups chicken stock and let rest, covered, for 15 minutes.
Combine lard, salt, and baking powder in the bowl of a stand mixer and beat on medium-high speed until well whipped, about 1 minute.
Add one-fourth of the masa at a time to the lard, beating between additions until thoroughly incorporated. Add chicken stock and continue beating until dough is light and has a soft and spreadable hummus-like texture. Cover dough with plastic wrap and refrigerate for 1 hour.
Remove tamale dough mixture from the fridge.
Working one at a time, grab a corn husk and place 2-3 tablespoons of tamale dough on larger end of husk and spread into a rectangle approximately 1/4 inch thick, leaving a 1-inch border around edges of husk. Place a heaping tablespoon of turkey in a line down center of dough. Fold over sides of husk so dough surrounds filling, then fold bottom of husk up and secure closed by tying a thin strip of husk around tamale. Repeat with remaining husks, dough, and turkey.
Fill Instant Pot with 1 cup of water and add steam basket or rack. Rest tamales upright in Instant Pot above the water level. Cover and cook on manual for 20 minutes. Use the quick pressure release method to release pressure in the Instant Pot. Once the silver pin has dropped and it's safe to open the lid, remove tamales from Instant Pot and let rest until dough firms up, about 15 minutes. Serve immediately with salsa verde or store in refrigerator for up to a week or freeze for up to four months. Defrost and reheat tamales in Instant Pot using the same timing.
Makes 3 dozen tamales.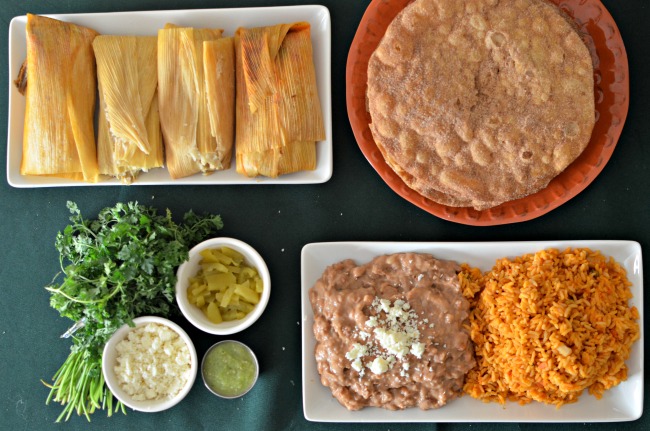 Getting together for the holidays is about the experiences we create with our loved ones. Sharing a meal doesn't have to mean we stick with our traditional ideas of Thanksgiving dinner. Consider stepping out of the box yourself and trying something new this holiday season! Instead of spending hours in the kitchen while the family is in the living room, cut it down to 30 minutes of cook time and spend that extra time with your friends and family making tamales.
Don't want to skip the traditional bird for Thanksgiving? Enjoy these tamales the weekend after Thanksgiving and use up the leftovers! Perhaps host your own friendsgiving and have friends come over to help make them with you.
And if frequent heartburn hits, don't let it ruin your holiday! Nexium® 24HR provides protection from frequent heartburn so everyone can enjoy the best flavors of the holidays. Did you know just one pill a day provides all-day, all-night protection from frequent heartburn – no matter what triggers it?* Pretty awesome!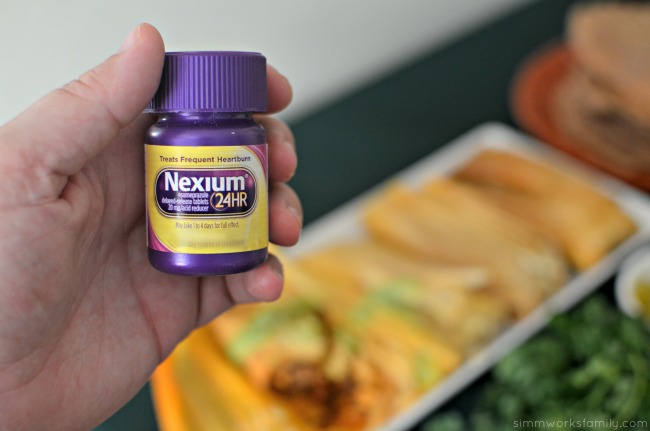 You can save now on Nexium® 24HR at Walgreens! Just head over to the aisle with the acid reducers and check out these savings:
November 13, 2016 -National FSI – $5.00 coupon on Nexium 24HR (28 ct. and 42 ct.)
November 1 – 30, 2016 – In-Store Walgreens coupon – $2.00 off Nexium 24HR (48 ct.)
November 1 – 30, 2016 – Special price in-store – Two Nexium 24HR (28 ct.) for $40.00
*May take 1 to 4 days for full effect. Use as directed.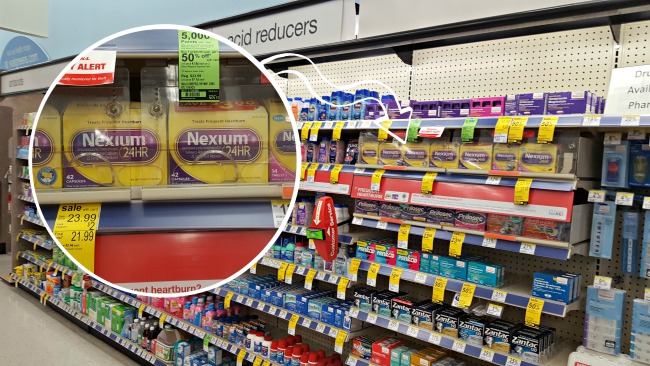 What's your favorite holiday meal?