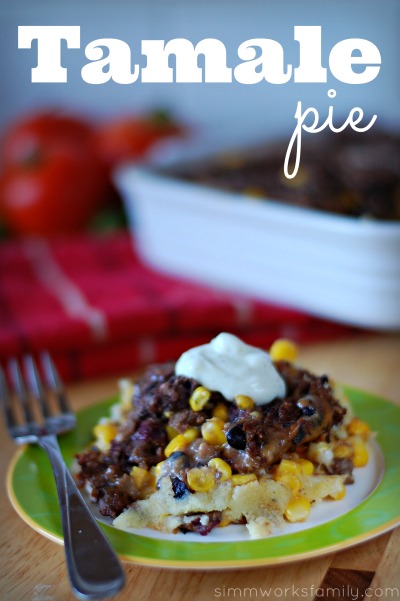 So I was listening to satellite radio the other day and a cooking show came on – I am usually tuned into the Stars station on Sirius – and they mentioned tamale pie. Of course it was the day after I served a taco bar for dinner so I was thinking of all of the leftovers I had in the fridge.
Since I didn't have anything planned for dinner for the next night I figured I'd try my hand at my own take on a tamale pie. And OMG… it was so delicious! The smells coming from my kitchen had my mouth watering.
And if you can wait long enough (from the picture above you can tell I DIDN'T wait long enough) the dish looks beautiful when you take it out of the pan. And it's even better the next day! So grab your leftovers and get recreating! I love making over leftovers.
The best part is that this can be made with any mexican style leftovers you may have including chicken ropa vieja and salsa chicken.  [Read more…]