We're celebrating potty success with help from our sponsor, Pull-Ups Training Pants! Find our potty training must-haves to help you succeed with potty training below.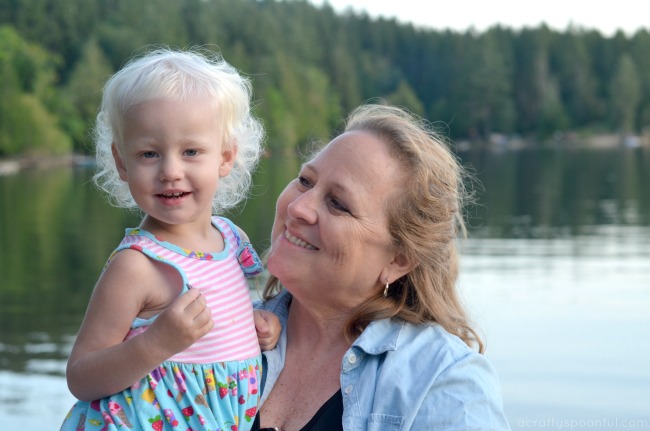 Three weeks ago, my daughter was getting ready for the day and decided to take her Pull-Ups off. Instead of reaching for new Pull-Ups to put on for the day, she wanted to hang out without anything on. What can I tell you? My kids like her freedom.
All of the sudden, 5 minutes later she comes running to me telling me she has to go potty. So we go to the bathroom and she pees on the potty. Woot! Success!
After this potty success, she put her Pull-Ups back on and went on her way. We had a few more successes followed by a few minor accidents but for the most part she would stay completely dry during the day.
This continued throughout the day and into the next three days. There was an accident here or there but nothing major. The next week she woke up, asked for underwear, and told us when she had to go just like when she wore her Pull-Ups except for this time she didn't have any accidents and stayed completely dry in her underwear.
In no time, she was running to the potty alone, pulling down her pants, and going. So now she goes like a big girl on her own, with only a little help from mom or dad when she can't get her pants all of the way up.
You guys… when they're ready, they really are READY.  So make sure you have the tools you need to succeed on this potty training journey with your toddler!
Here are our potty training must-haves for success: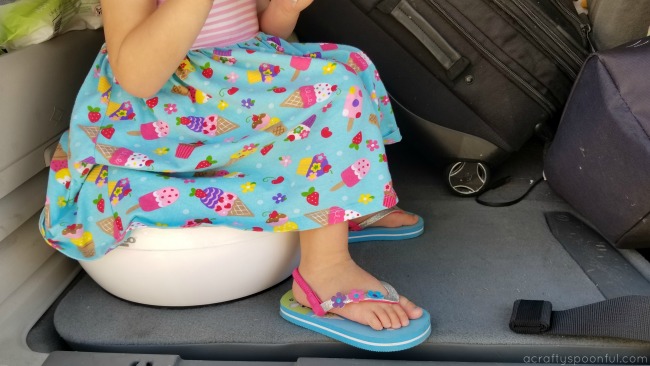 Potty Training Must Haves
Small Portable Potty
A small potty seat is a must for any potty training household. Not only is it convenient to move throughout the house as needed, you can even throw it in the back of your car for much-needed potty breaks on the go. Going camping? Or taking a road trip? Avoid icky public restrooms by bringing along your small potty!
We keep ours in the bathroom and take it with us when we're going places we know won't have restrooms (or if the restrooms are dirty or hard to find) like the beach and park. I've found that my daughter is now starting to show an interest in using the potty so we'll be keeping this around for a while until she feels comfortable on the big potty.
My daughter also loves her potty seat that goes on the potty that we purchased online. What I love about it is that it includes a small step up so we don't have to have a stool and a potty seat. It stays on the side of our toilet and she pulls it out whenever she's going to the restroom.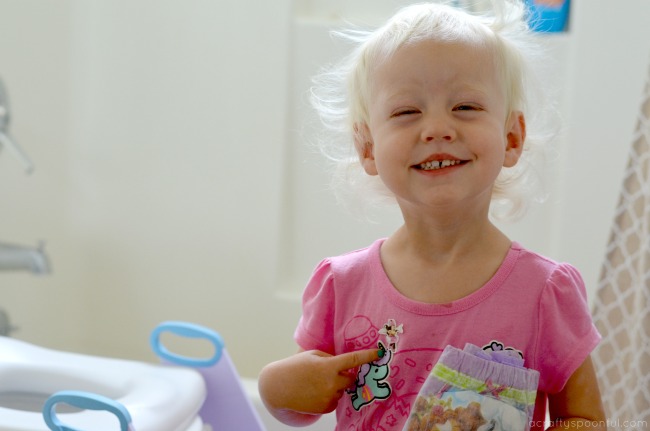 Potty Cover
For those times when you're forced to use public restrooms, make sure you have a few disposable potty covers with you! They're individually packaged for on-the-go ease and fit nicely in a diaper bag or purse. Plus, with children who like to touch EVERYTHING, these will keep your kids clean and sanitary.
Pro Tip: Find the type that covers the whole potty, not just the top of the seat.
I've found these to be helpful when we're at a park or another location where seat covers aren't easily accessible. And they're great for wet bottoms because they won't fall apart or rip on you (ever get out of the pool or ocean and try to use the restroom? Not fun!).
Disinfectant Wipes
My little one still sometimes rushes to the potty a little late. With that, there are a few potty clean ups at home and on the go. We had quite a fun time on our recent road trip in the back of the car… We needed these in to-go wipes too!
Since disinfectant wipes can be easily stored in the bathroom cabinet or close to the toilet, we can just grab one, wipe up, and throw out. I even threw a pack in the car for on the go needs.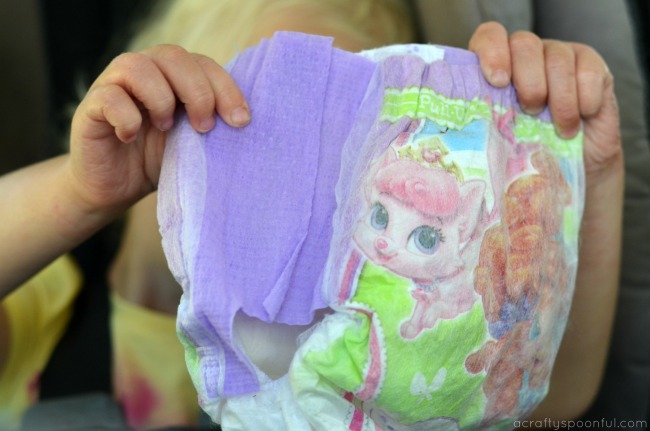 Pull-Ups
This is a given. Whether it's for night-time or daytime use, when our daughter started showing signs of readiness to potty train, we ditched the diapers for good and introduced Pull-Ups and she caught on quickly! Once she got the hang of sliding up her own pants, she was ready to use these on her own too and loved the independence she felt when using them.
Pull-Ups really are more than just a training pant – Pull-Ups.com has tons of simple ways to make potty training easy and fun for parents and children to start together, with tons of guidance on how to tailor the journey based on your child's unique personality. In fact, 3 of 4 moms prefer Pull-Ups©!*
Pull-Ups provide award-winning design specifically to help teach potty training skills like they did for my daughter. They also provide consistency for any learning style throughout their potty training journey. What does this mean for you as a parent? Less frustration and definitely more fun together!
And last but not least…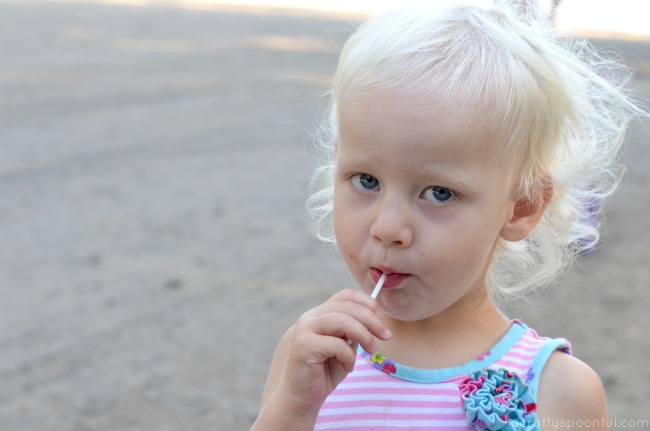 Rewards!
We are currently using stickers, lollipops or small chocolate candies as a potty reward. And you know what? This kid love rewards. She is constantly telling friends and family that she goes pee-pee on the potty so she can get her treat.
After a full week of no accidents and filling her potty rewards chart, she was able to pick out two packs of her favorite character underwear as a Big Kid reward. A lot less expensive than the $50 toy my son picked out when he went a week without accidents! But that's what she chose. And let me tell you, they will not let you forget their reward!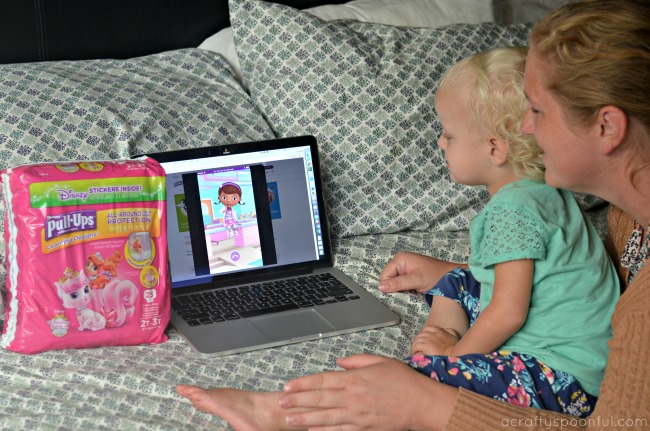 Tools to Keep Them Engaged
We also recently discovered that you can give your favorite characters a call on Pull-Ups.com, which my little girl LOVES! It's so cool, you can get your child excited about potty training and keep them engaged by receiving a call from one of their favorite characters. This is a great way to keep potty training fun and exciting for your toddler.
Has your child begun potty training/learning? What's in your Potty Training Kit?
*Pull-Ups offering includes product, packaging and in-pack prizes and activities vs. Pampers© Easy Ups©.
Loved the tips we shared in this post? Check out these other potty training tips:
Pin this article for later! 
Click the Pin button on the image below to save for later.