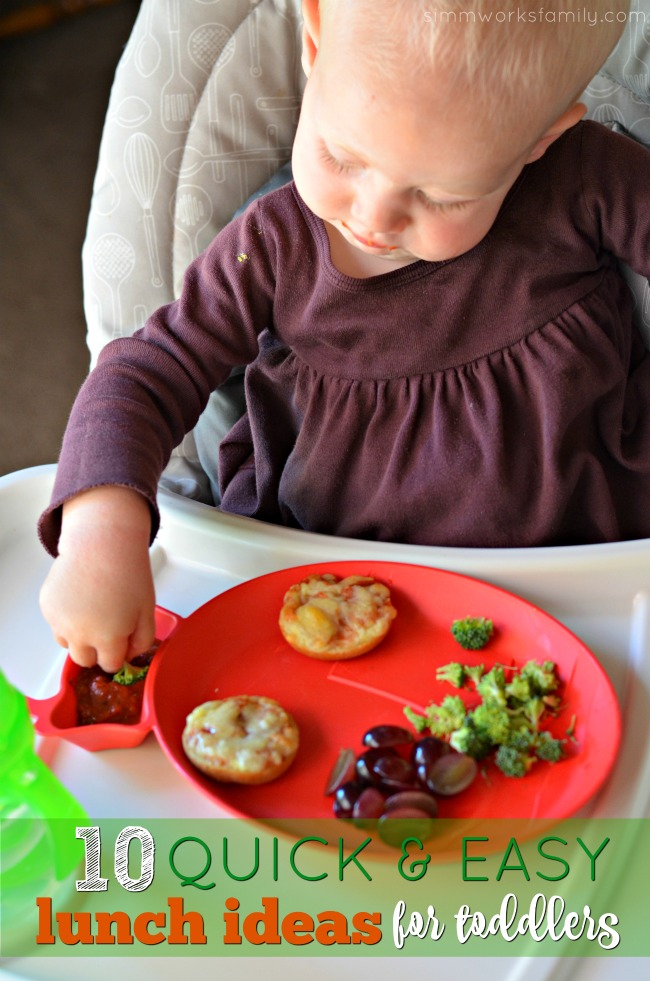 If you have a toddler, you know how tricky lunchtime can be. With children's ever changing tastes and 
food preferences, finding the perfect meal can be a challenge. We have tried to take some of the stress 
away from mealtime with these 10 quick and easy lunch ideas for toddlers below, perfect for filling your 
child up so they can be well fueled for the rest of the day! 
Each week as I plan meals for dinner, I also try and make a list of items we'll need for lunches as well so we can kill two birds with one stone. Then when we head back home from the store on our weekly shopping trip, I prep both dinners and lunches so it's quicker to throw together during the week. I also make sure to keep some easy frozen or pantry options on hand as well for those times that we just don't have prep-time. 
If you are looking for lunches you can make in a jiffy that are sure to be enjoyed, give these suggestions a glance!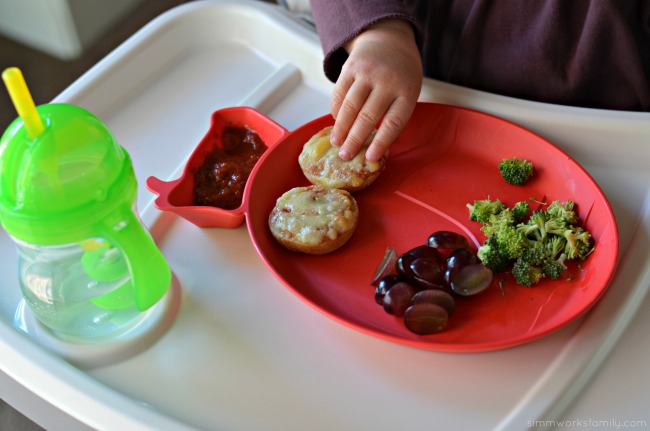 10 Quick and Easy Lunch Ideas for Toddlers
1.Mac and Cheese Shells with Veggies and Dip
Mac and Cheese Shells (in the box) with a side of fresh veggies and salad dressing for dipping makes the perfect meal! You will love the ease of a boxed mac and cheese, and they will love dipping their carrots and celery in dressing!
2. Walking Taco
Fill a bowl with tortilla chips and add some shredded cheese, shredded lettuce, and chopped tomato if you think your child will eat them. You can also add a touch of sour cream or even diced avocado for the perfect walking taco.
Tip: Put all of the toppings out on the table and let your child choose what they put on their chips! You'd be surprised at what they choose to try.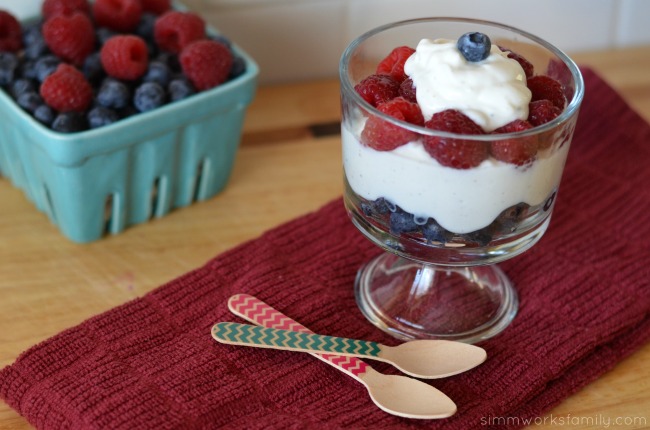 3. Yogurt Parfait
Try whipping up this easy yogurt parfait for a simple lunchtime treat. Layer plain yogurt and cereal or granola to create a sweet parfait that kiddos are sure to love. You can even top with fresh fruit if you wish!
4. Pizza Dippers
Try this easy hands on lunch that kids are sure to love. Bake some mini frozen pizza bagels and serve with some warmed pasta sauce for dipping. Kids will love dipping their bagel bites and feeding themselves.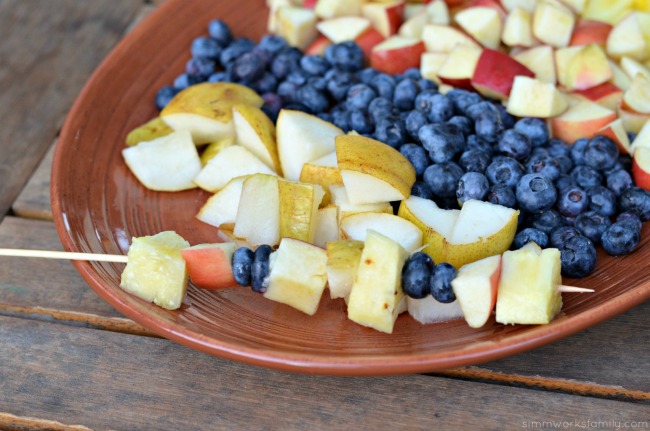 5. Fruit Skewers
Kids love creating and eating this sweet treat! Give children a variety of cut fruit chunks and let them make their own fruit skewers. You can give them yogurt for dipping, or even add some cottage cheese on the side.
6. Breakfast Bites
Who says you can't have breakfast for lunch? Try making some refrigerated cinnamon rolls and serve with fresh fruit, yogurt, or a protein side such as bacon or sausage links. Kids will love the variety and having breakfast for lunch.
7. Baked Potato Bar
Let kiddos build their own baked potato from a baked potato bar. Warm a potato and serve with cheese, bacon bits, veggies, and other toppings you think they will enjoy. Let them build their own potato to their liking.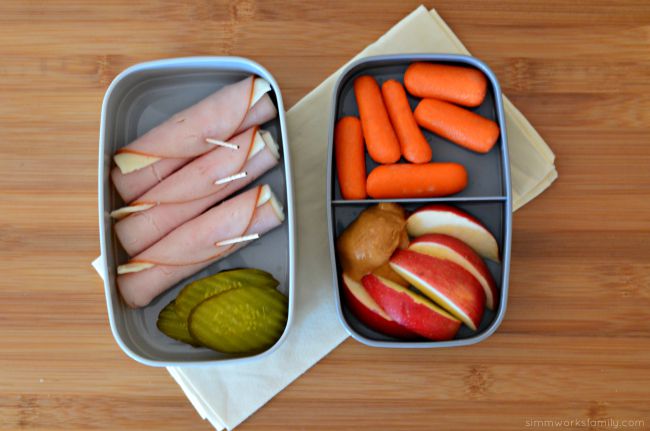 8. Tasty Peanut Butter Roll Ups
Try spreading peanut butter and jelly onto a tortilla shell. Roll it up and cut into wheels. Kids will love this creative way of enjoying peanut butter and jelly. Sometimes we call it PB&J sushi to make it more fun.
My kid loves ham or turkey and cheddar roll ups too! I use a toothpick to keep them together when I'm prepping them but take it out when I serve it to her. 
9. Banana Boats
Place a peeled banana into a dish and let children top it with shredded coconut, fruit, peanuts, sunflower seeds, and other fun toppings of their choice. They will love crafting their own banana boat and will love eating it even more.
10. Pasta Bar
If your child loves pasta, try making a pasta bar. Boil some pasta for them and let them choose the toppings. You can have cheese, pasta sauce, veggies, pepperoni, shredded cheeses, chicken cubes, and other toppings to make it unique.
See how fun and easy lunchtime can be? Give these 10 quick and easy lunch ideas for toddlers a try and see what fun you can have! They are sure to make lunchtime more enjoyable for all.
What's your toddler's favorite meal for lunch?